2PM Aoife O'Donovan w/ Colin and Eric Jacobsen at Black Birch Vineyard
About this Event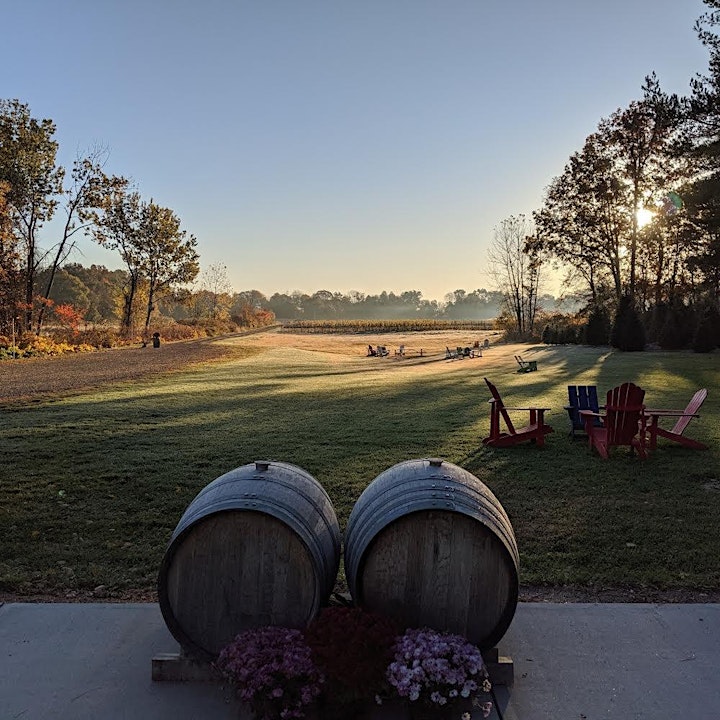 A socially distanced, very limited capacity concert in the spacious outdoor grounds of Black Birch Vineyard in Hatfield, MA.
GATES OPEN at 12:30PM.
OPENER at 2:00PM: Colin and Eric Jacobsen
HEADLINER at 2:30PM: Aoife O'Donovan
TICKETS ON SALE NOW: $45 ADV / $50 GATES
**Tickets are limited and will sell out in advance**
4 ticket limit.
Singles can buy but must sit alone unless they arrive in a car with no more then 3 other people.
Folks that arrive together must sit together and will be placed 8 feet apart from other groups.
BEVERAGES: BBV award-winning wine and nonalcoholic beverage choices.
All beverage sales will happen at your spot in the field by trained servers.
FOOD: BYOF (bring your own food)
Absolutely no outside beverages.
Bring your empty water bottle and there will be water urns to fill it.
BOX OFFICE
All ticket buyers that want to sit together must be in 1 car (limit 4). Must be in and parked by 6 PM. Your party will be escorted to a space on the field that will be yours for the duration of the show.
RULES & REGULATIONS
Masks are required at check-in, to use the restroom or moving about the vineyard.
Every 2,3 or groups of 4 ticket buyers will be physically distanced 8 FT from each other and must stay with their party.
Spots are first come first serve and you will be escorted to your space.
Bring your own low back lawn chair and/or blanket.
NO tents or umbrellas.
On-site bathrooms provided.
Absolutely no outside beverages.
100 person capacity.
All persons, including children* need a ticket.
*If the child is able to walk, a ticket is required.
***This is a socially distanced event and CDC guidelines will be observed. Protecting our patrons is of the utmost importance to us. We are closely monitoring State and Federal orders and CDC guidelines and recommendations to help prevent the spread of the COVID-19 virus.***
For more information, click here:
http://www.signaturesoundspresents.com/
Grammy Award-winning artist Aoife O'Donovan is one of the most sought-after singers and songwriters of her generation.March 2020 brought her newest recording, Bull Frogs Croon (and Other Songs), which Paste describes as "captivating and American Songwriter describes as"a quietly stirring collection...fraught, delicate, and soothing all at once".
Deemed "a vocalist of unerring instinct" by the New York Times, Aoife has worked with some of the preeminent names in music: fromAlison Krauss (who recorded O'Donovan's song "Lay My Burden Down" for her Grammy-winning album Paper Airplane) to Yo-Yo Ma, Aoife has proven to be a savvy and generous collaborator.Her most recent collaboration is I'm With Her, the band formed with Sara Watkins (Nickel Creek) and Sarah Jarosz. The trio's debut album See You Around(2018) was hailed as "willfully open-hearted" by NPR Music, while The Guardian called it "ethereal and purposeful." They received a GRAMMY Award for their original song "Call My Name" in 2020 for Best American Roots Song.
As a solo artist, O'Donovan has released two studio albums. 2016'sIn the Magic Houris an "exhilarating and exploratory" (MOJO) song cycle replete with the singer's honeyed vocals and a gauzy, frictionless atmosphere. The New York Times named that album's "The King of All Birds" one of their Best Songs Of 2016. Following her debut network TV performance on CBS Saturday, Aoife ended that year releasing a live album entitledMan In A Neon Coat: Live From Cambridgewith herIn The Magic Hourtouring band.
Aoife's debut solo album, 2013's Fossils, is a moody collection of original songs with a country lilt. The record was featured on a number of year-end lists, including NPR Music, American Songwriter, New York Magazine, and No Depression. In 2018, Aoife contributed an original song titled "Are You There" to the film What They Had, an official selection at both Sundance and Toronto Film Festivals.
O'Donovan spent the preceding decade as co-founder and frontwomanof the string band, Crooked Still, who recently had music from their album Shaken By a Low Soundfeatured in the video game The Last of Us 2. She is the featured vocalist on The Goat Rodeo Sessions, the GRAMMY-winning group of Yo-Yo Ma, Stuart Duncan, Edgar Meyer, and Chris Thile, performed as a featured vocalist with over a dozen symphonies including the National Symphony Orchestra, collaborated with jazz trumpeter Dave Douglas, and was a regular contributor to the National Public Radio variety show LiveFrom Here.
Performers
Date and Time
Location
Refund Policy