Annual Awareness Celebration
About this Event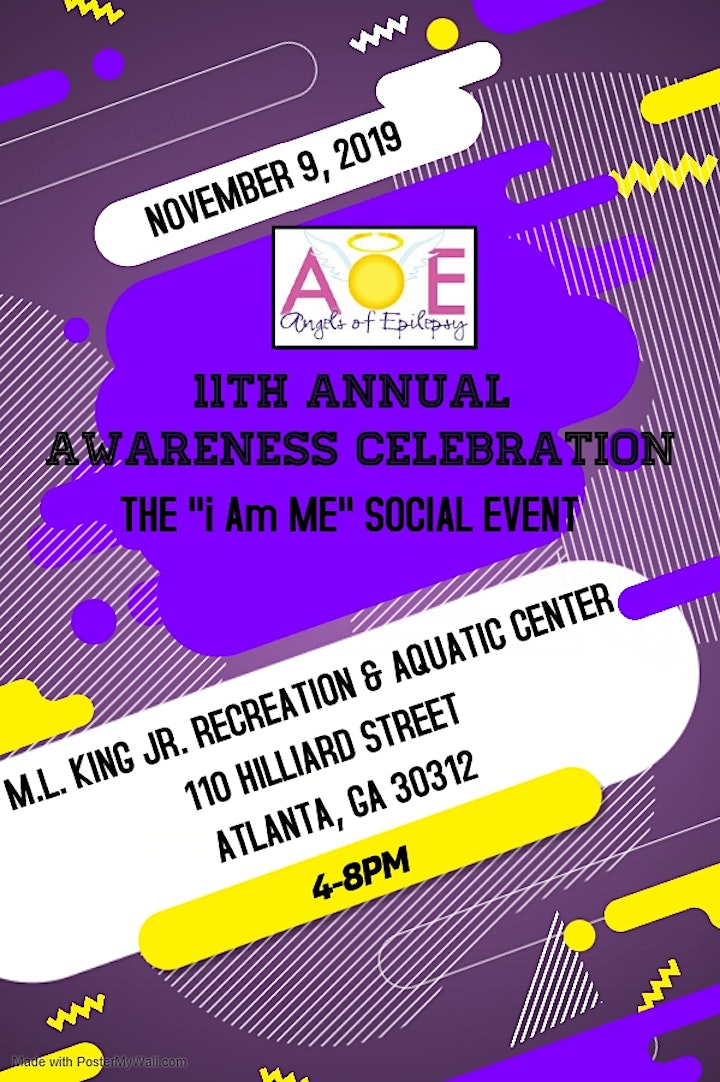 You're welcome to attend the Angels Of Epilepsy 11th Annual Awareness Celebration - The "i Am ME" Social Event, that will take place on Saturday, November 9th from 4-8pm at the M.L. King Jr. Recreation & Aquatic Center located at 110 Hilliard Street, Atlanta 30312.
There will be LIVE music and entertainment, inspiring messages from survivors and advocates, delicious appetizers and desserts, gifts, and more!
- COCKTAIL ATTIRE - AGES 13 & UP
A cash bar will be available for drinks.
**All purchases for this event is your donation to the Angels Of Epilepsy "I Am ME" Campaign Fund and Charity. **
If you would like to become a sponsor for this event, send email to angelsofepilepsy@gmail.com to receive information
Thanks and see you on November 9th!
NOVEMBER IS EPILEPSY AWARENESS MONTH SO WEAR PURPLE!