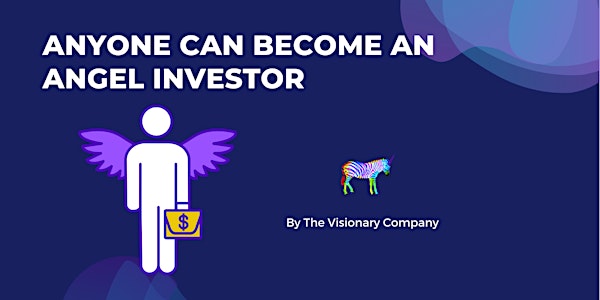 Anyone can become an angel investor
Join the session to build your network with other aspiring angel investors, learn about angel investing and how to get started
About this event
Are you interested in investing in startups but you don't know where to start?
Join us to learn the fundamentals of angel investing and build your network with other aspiring and existing angel investors.
During the event, we will cover:
- Who angel investors are, where to find them and why you should build your network with them.
- How much do angels invest, what is your role as an angel and what to expect for your investment.
- How to access startup investment opportunities.
- How the investing process works, how to evaluate companies, the founders and what you should take into account.
- The dos and don'ts of angel investing.
- How to define your angel investor profile.
You will also be able to ask all your questions.
About the host:
Raja Skogland started her angel investment journey in 2016. Since then, she has invested in over 50 Norwegian and international startups (directly and indirectlty).
Over the last few years she has launched several platforms fostering the startup ecosystem (one of them is thehub.io in Norway) and has helped 1000s of startups and scaleups build their network, attract talent, accelerate their growth and access capital.
In 2019, she launched the first online accelerator program for startups in Norway, which was later acquired by TheFactory.no - awarded best accelerator for startups in the Nordics.
She is currently a lecturer at Kristiania University where she teaches Startup Methodologies & Investor Readiness. She is also running The Visionary Company AS, a company helping startups get Investor-Ready, grow beyond borders and get access to investors.
***
Do you have questions? Feel free to send a message to Raja Skogland via Social Media or by email at raja.skogland@gmail.com.
Looking forward to supporting your angel investor journey!