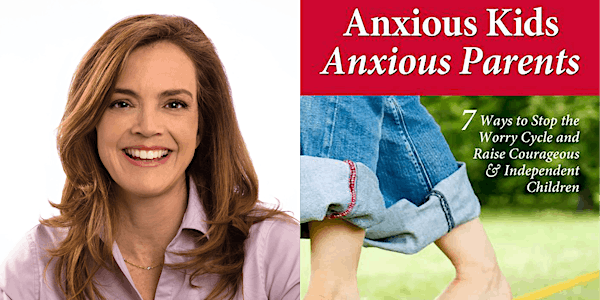 ANXIOUS KIDS, ANXIOUS PARENTS – Interrupting the Worry Cycle
Lynn Lyons equips families with an alternative approach to anxiety that focuses on active engagement over avoidant behavior.
When and where
Location
Saint Andrew's Episcopal School 13601 Saratoga Avenue Saratoga, CA 95070
About this event
Why are our children so anxious and getting more so? Anxiety, not depression, is the leading mental health issue among American youth, and clinicians and research suggest it is growing. Based on data from the National Survey of Children's Health, researchers found a 20 percent increase in diagnoses of anxiety in school-age children between 2007 and 2012. Conversely, the rate of depression over the same time period ticked up just 0.2 percent. Anxiety in many children has a generational link, with patterns of worry and anxiety being passed from parents to children. But what parents and other well-meaning adults often do in an effort to help anxious children actually serves to strengthen these patterns. Lyons addresses these cycles head on, and equips families with an alternative approach that focuses on active engagement over avoidant behavior.
Lynn Lyons is a licensed clinical social worker and psychotherapist who lives in Concord, New Hampshire. She has been in private practice for 28 years, where she specializes in the treatment of anxiety disorders in adults and children. Lyons travels globally as a speaker and trainer on the subject of anxiety, its role in families, and the need for a preventative approach at home and in schools. She has a special interest in breaking the generational cycle of worry in families, and is the coauthor of two books on anxiety: Anxious Kids, Anxious Parents: 7 Ways to Stop the Worry Cycle and Raise Courageous & Independent Children, and a companion book for kids, Playing with Anxiety: Casey's Guide for Teens and Kids. Lyons received a BA in English from Williams College, and a Masters in Social Work from Boston University.