Description
The 10 day course will be limited to only ten students to insure that each one receives highly individualized instruction. Both instructors will guide them step-by-step through the painting of an icon and gilding from beginning to end. Each student is guaranteed a beautiful completed icon to take home at the end of the class.
Package: $990 tuition + $550($500 if you arrive the day the event starts) lodging and meals and great oppotunity to make donations to the Monastery ($1,540 total USD - class+materials+wooden boards for icons+lodging and meals). This price includes a nonrefundable deposit only of $250 dollars which is required to hold a place in this class. Full payment is due no later than March 1.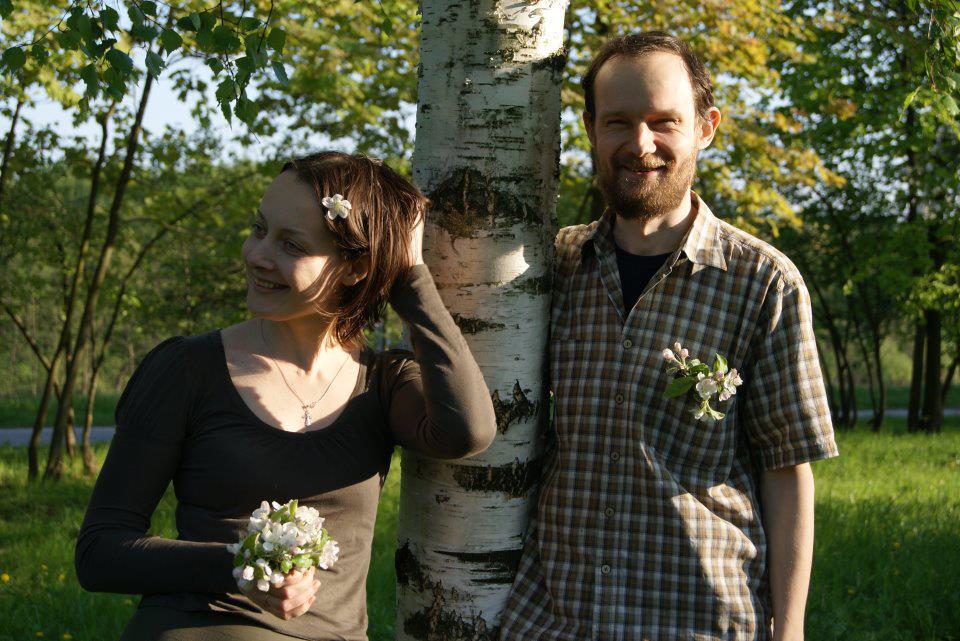 Anton and Ekaterina (http://www.ikona-skiniya.com), a married couple working together for twenty years, will provide intensive individualized instruction in the art and language of the icon. Their teaching method is very thorough and straight-forward, without any false mysticism. They teach how to see the forms, how to analyze their individual parts and then how to combine them into one organic whole (synthesis). They apply their highly developed artisitic sensitivity to the stylized form of the icon, with very beautiful results. If students have appropriate brushes, they should bring them. If you have doubts or questions about the suitability of your brushes, please feel free to ask. The instructors will have some fine Russian Blue Squirrel brushes available for purchase for a nominal fee. All other materials will be provided.
The last day of instruction is crucial and is the summary of the entire class: how to center an icon so that it is not a mere illustration but a prayerful image. It is when everybody finish their icons.
Featured icon: Mary and the Christ Child (will include gilding instruction)
Daineko Workshop - 10 DAY WORKSHOP: May 31 - June 9
* Arrive by dinner 5/30, depart morning 6/10 *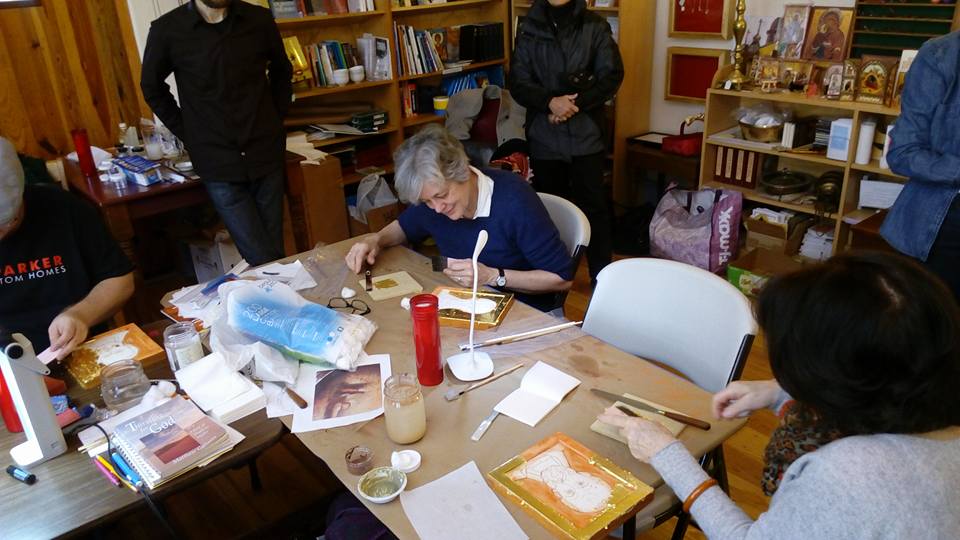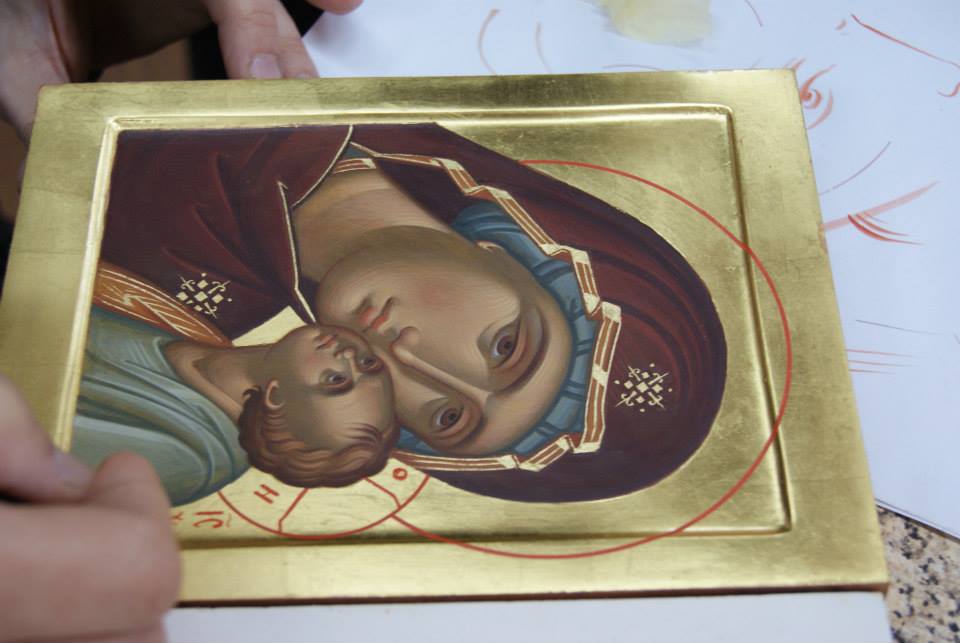 No previous experience or skill is required. Both beginners and advanced students can benefit from the instructions offered in the class. In addition to hands on working sessions, students will be able to watch as Anton completes an icon from start to finish. He will also paint a second icon along with the class, so each step will be freshly demonstrated as the work progresses.
A video of the Daineko's icon-painting process is available here:
Holy Trinity Romanian Monastery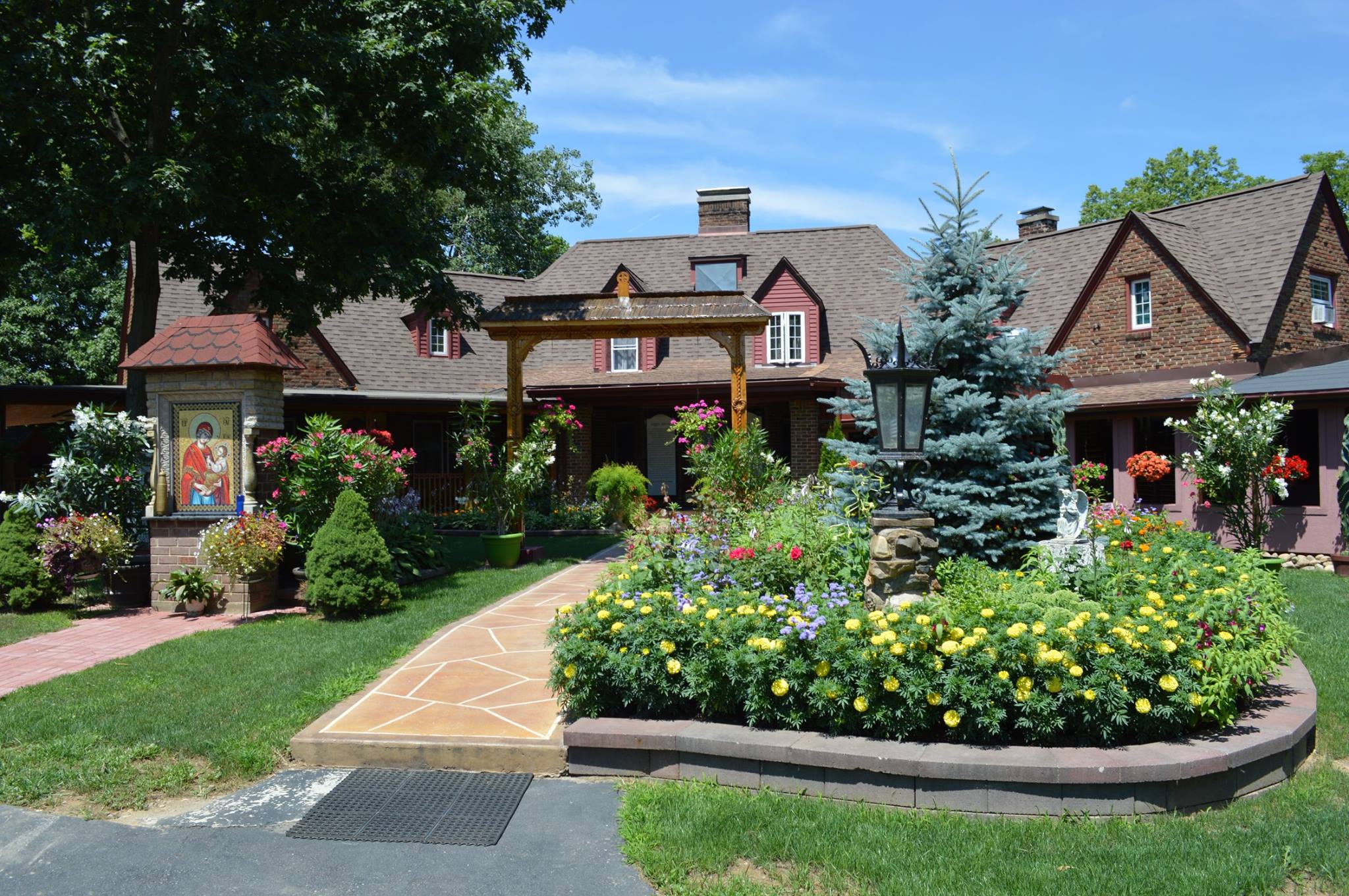 We are privileged to be hosted for the class by the Holy Trinity Romanian Monastery. This place is the most welcoming, beautiful and peaceful corner of heaven. It is the best place to learn, practice and improve in painting icons.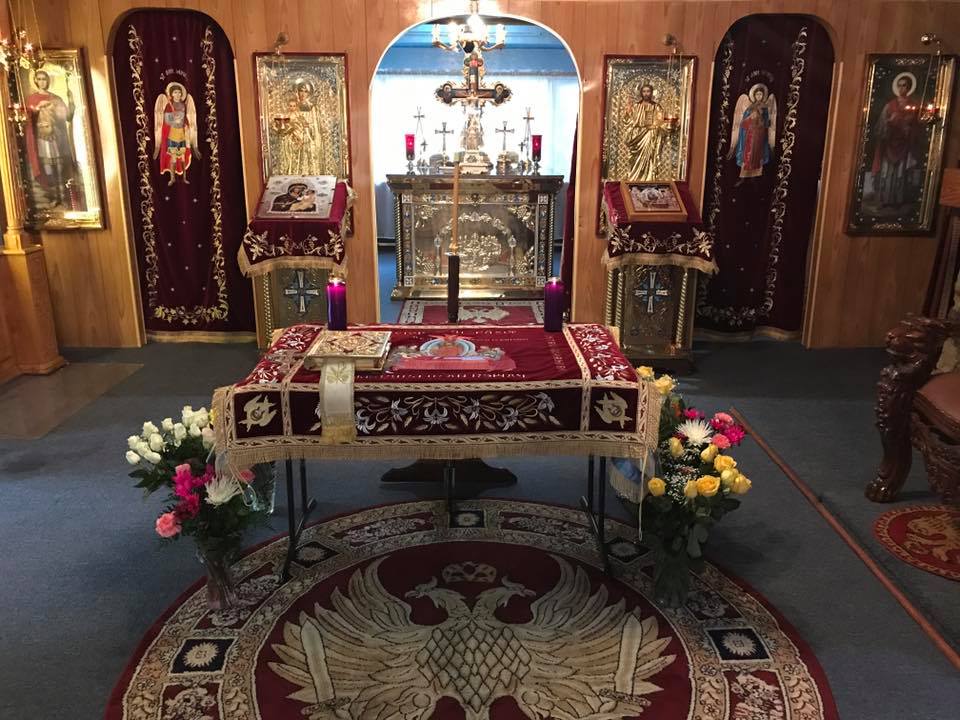 https://www.youtube.com/watch?v=oeETTKQi57k
NOTE: Please wear proper attire for a Monastery. We will have the opportunity to enjoy morning, noon and dinner in Romanian style cuisine with a nice mix of American flavors as well. The 10-day workshop will also include Church Service.
The new Church is in construction after the old one, unfortunately, burned to the ground.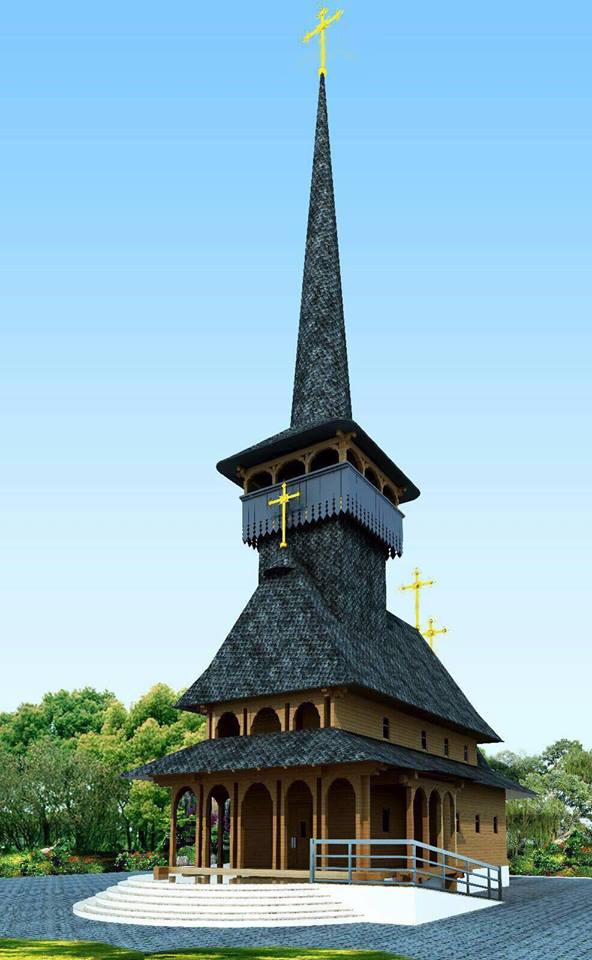 STUDENT TESTIMONIALS:
Paul, Vermont
The first three days were focused on Anton's own painting an icon, from start to finish. We only watched, and Ekaterina gave verbal instructions and explanations of the principles, techniques and approach. In the very first day, we all did the complete drawing. Their method is based on the ancient technique of verdaccio: first, a full drawing in transparent monochrome is fully developed, with all the shadows in place.These three days were also instruction in oil gilding. The following seven days were all painting. Anton Daineko painted his second icon, same as the first one. However, this time the process was broken into steps. Anton would make a step, the students would watch, then go to their seats and implement what they just observed. The instructors moved from student to student, correcting their mistakes and offering advice. Their approach is straight-forward and very healthy.The last day of instruction was crucial. It was when everybody finished their icons, and many other iconographers would thought the work finished. That day, Anton showed us the real mastery: how to look at the nearly finished image and bring it all into focus, to make it centered.That last day, was the summary of the entire class: how to center an icon so that it is not a mere illustration but a prayerful image.
Michel Chalier (Switzerland)
"The icon-painting master class of Anton and
Ekaterina Daineko in St. Petersburg has been
an exceptional event. Anton and Ekaterina
are first and foremost great artists and also
very good teachers. In 10 days we have learnt
1000 times more than in many years in other
courses. For me it was a Revelation and also a
confirmation that icon painting is as essential,
vital and soul-caring as a perpetual prayer.
Anton and Ekaterina, thank you so much. You
are doing a wonderful work of love, light and
testimony. God bless you ! Mnogaïa Leta!"


Lisa Arvidsson (Sweden)
"I very much appreciated the master class with
Anton and Ekaterina Daineko; it was a class that
gave me new skills as well as the possibility to
work harder at some of the different stages
involved in icon painting. One area which
became important for me concerned the
study of lines and how lines in an icon should
be shaped and formed to contribute to the
composition. Another area, that I'm very glad
we had the time to look into, is how to treat
the contrast and balance between shadow and
light, as well as the dynamics within shade and
light.
I found it very inspiring to paint together with
the Anton, Ekaterina and all the participants
in this class. We also made a joint visit to a
gallery with modern icons, which was very
worthwhile."
Kimi Vlahakis (USA)
"The master class was such a great experience!
Anton and Catherine were extremely
professional and experienced instructors. It
was a wonderful opportunity to be included in
such a challenging and rewarding class and we
left with a beautiful Icon as a great memory of
the experience."
FAQs
Are there ID or minimum age requirements to enter the event?
Participants must be 18 years of age or older. Class size is limited to 10 students. Students need only a desire to learn the beautiful techique of Icon painting. No prior skill or knowledge is necessary. The Workshop is open to those who have no prior experience and advanced students, all will learn something and all will go home with a beautiful sacred image.
What are my transportation/parking options for getting to and from the event?
Transportation is to be determened upon the location you are coming from. Parking is available in the Monastery premises.
What can I bring into the event?
You can bring your family and make it a vacation! We need to know in advance if you are bringing somebody with you for accomodations.
How can I contact the organizer with any questions?
Contact person: Cristina Badiu
cbadiu@comcast.net
586 354 6100