Description
Сlass is sold , please, contact Anne Capdeville at Capdevar@yahoo.com if you like to be in a waiting list.
We recommend you to take a 3 days Icon fundamentals practical class (22-24 Jun at the same place) which will be extreemly usefull for the beginners and at the same time for someone who aspires to be an iconographer one day, this class will help to get to the next level.
https://www.eventbrite.com/e/icon-fundamentals-practical-3-days-course-with-anton-and-ekaterina-daineko-tickets-45115249927
Anton and Ekaterina Daineko, iconographers from Minsk, Belarus, http://ikona-skiniya.com/ are coming to to Pittsburgh, PA to offer a seven day master class in icon painting in egg tempera, and you can be sure that at the end of the class you will get a complete beautifull icon made with best materials.
Immediately following this class, (June. 22-24), they will offer an additional three day intensive workshop on hands, buildings and mountains for an additional fee of 240.00 ( please contact an organizer Anne Capdeville if you like to sign to this 3 days class - you can do it separatly or together with the main class)
The fee for the 7 days class ( we will paint the Angel photo above the page) is $800.00. All materials, including a fine, hand crafted gessoed board with a finished back, and natural mineral pigments (like cinnabar and malachite) are included in this price. Both beginners and advanced students will benefit from their individualized instruction.
The seven day course will be limited to only 10 students to insure that each one receives highly individualized instruction. Both instructors will guide them step-by-step through the painting of an icon from beginning to end.Anton will paint an icon for demonstration , then he will repaint the same icon step by step so the student can follow under the guidance of Ekaterina. Each student is guaranteed a beautiful completed icon to take home at the end of the class.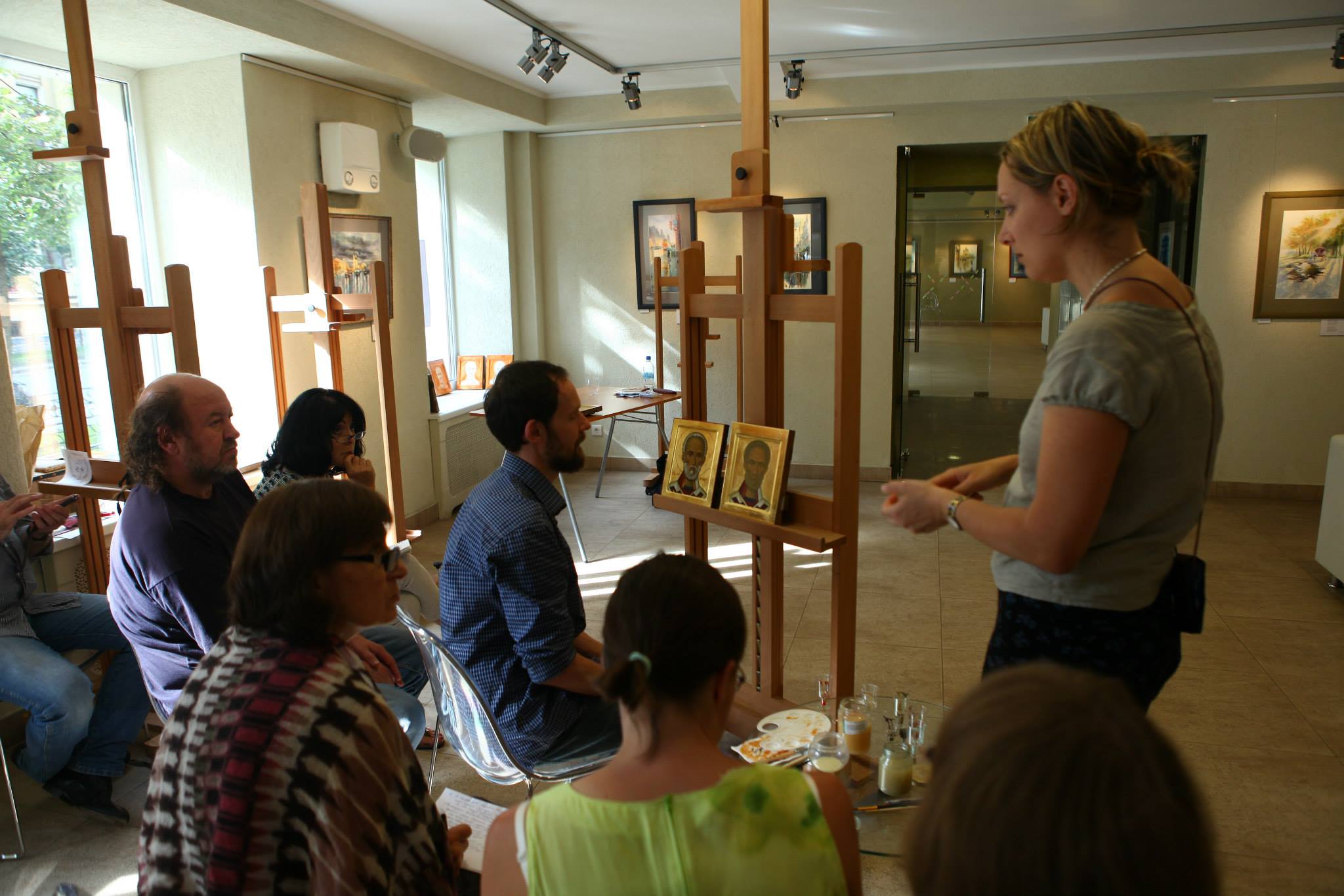 Anton and Ekaterina's teaching method is very thorough, and straight forward, without any false mysticism. They combine highly skilled artistry. Teaching from a single stroke to the detailed form, colors , to the stylized, prayerful image.
Since the places are limited, early registration is encouraged to hold your place in the class. A non refundable fee of 250.00 is required. the balance is due on or before 1 May 2018.
For the registration to the following 3 days class , please contact Anne Capdeville at Capdevar@yahoo.com if you are interested.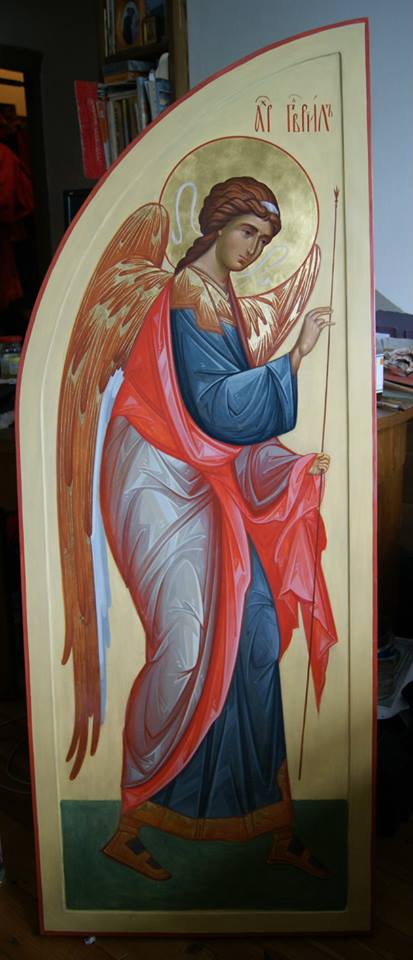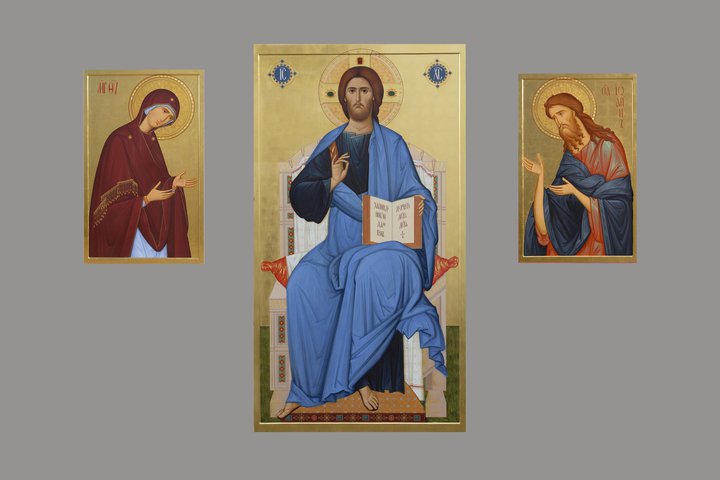 FAQs
What are my transportation/parking options for getting to and from the event?
The Spiritan center used to be the noviciate for the Spiritan Order, it has become a retreat center for many catholic organisations and is very private and offers room and board for 66.00 per day per person. with private small and modest rooms, 3 meals per dayare included. It is beautifully situated on a hill, where deers,and wild turkeys can be seen at dan and dusk, surrounded by trees; ample parking is provided. Daily mass is offered in the chapel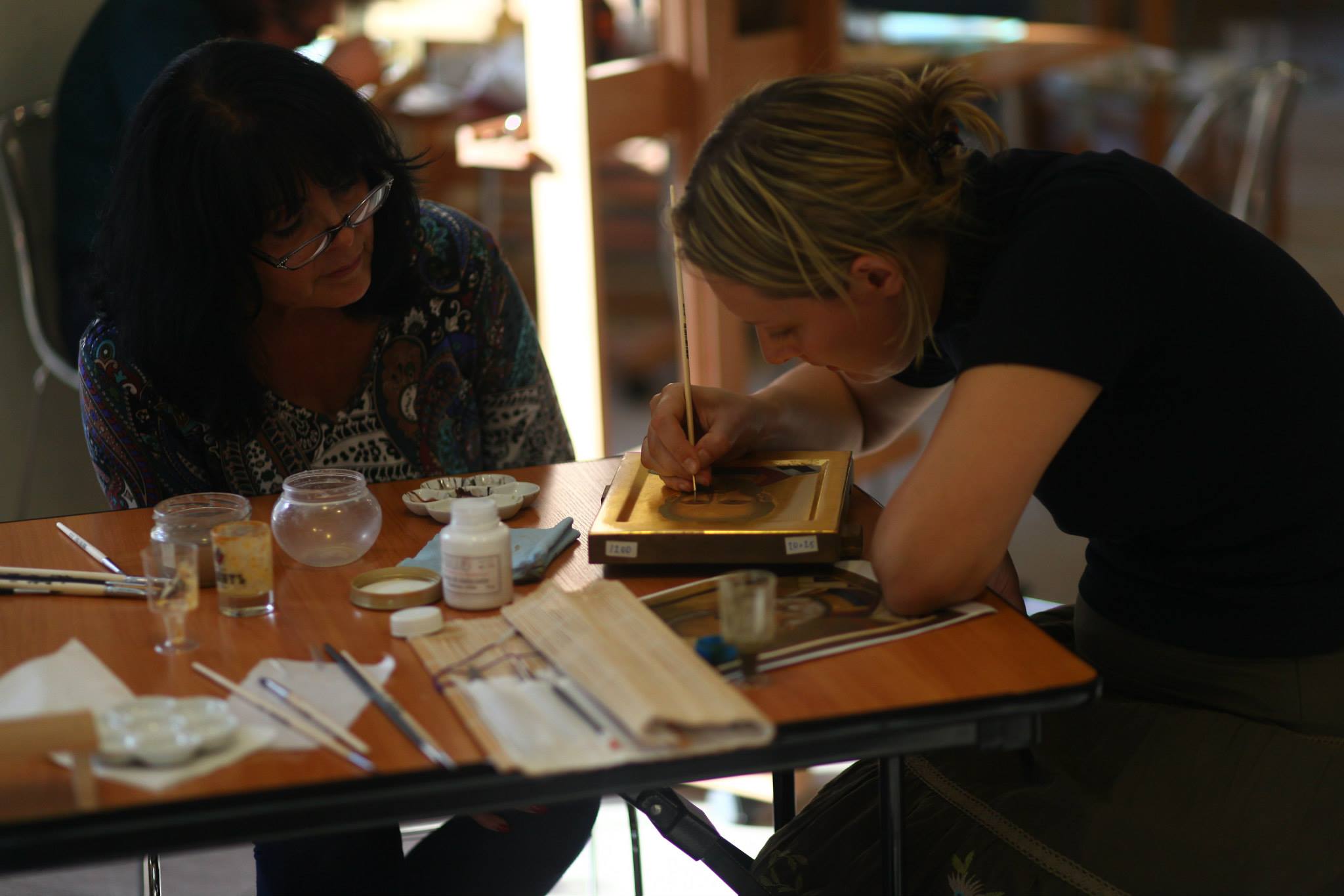 What can I bring into the event?
The instructor ill have some fine blue russian squirrel brushes for sell (number 1,2,3) at a very reasonable price. Students can bring their own , squirrel brushes are recommended, especially we will need flat squirell brush for the background about 1 cm ( around number 4, 5 or 6, brand DA VINCHI has a very good quality); no synthetic ones. All other materials are provided, you can bring pencils, paper to practice drawings. Those who have painted Icons can bring their own brushes and whatever materials they are comfortable with.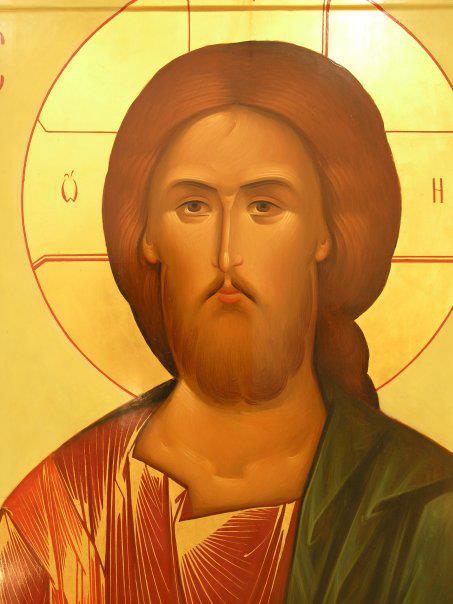 How can I contact the organizer with any questions?
Please contact Anne Capdeville at Capdevar@yahoo.com if you have any questions,
What's the refund policy?
No refund for the registration fee after May 1st , 2018.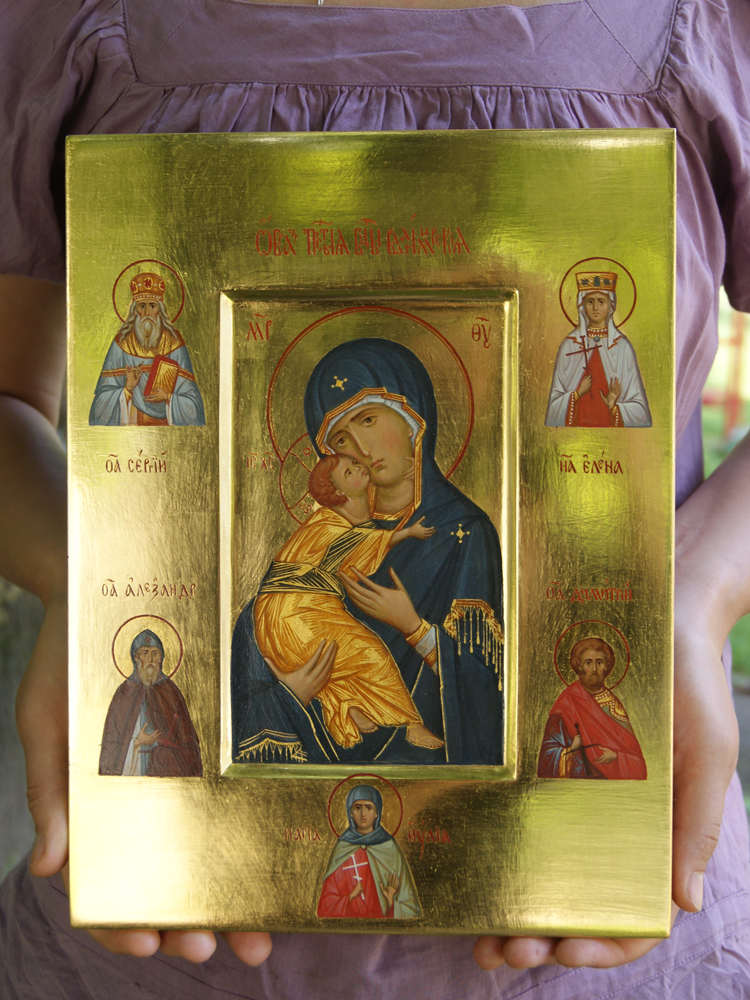 class In the USA, Charleston with Daineko