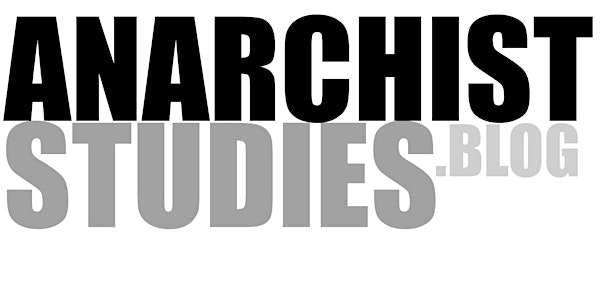 Antiuniversity Festival 2022 / Anarchist Studies Blog: Writing Workshop
Learn how to get your ideas published on the Anarchist Studies Blog, as part of the Antiuniversity Festival 2022.
When and where
Location
MayDay Rooms 88 Fleet Street London EC4Y 1DH United Kingdom
About this event
This workshop will provide practical advice on getting your ideas published with the Anarchist Studies Blog, with the aim of demystifying the process and opening access to a wider pool of potential writers.
Why are we doing this?
Many sites that publish research put up a number of barriers to entry, such as application fees or strict academic requirements. This all works to prevent a true reflection of the diversity of ideas and approaches that exist within and outside of universities.
We want to help break down those barriers and meet with anyone who has ideas and a desire to get them heard.
While we're keen to welcome new writers and thoughts to the Anarchist Studies Blog particularly, the knowledge shared will be transferable to approaching other outlets, and self-published blogs too.
What will you need?
If you have an idea you'd like to discuss and develop, please feel free to bring it along. This isn't a requirement though, there will be time to chat about potential topics as a group. No one will be put on the spot to share unless they're comfortable to.
You can also send us questions in advance if there's something you'd like to hear covered.
What is the Anarchist Studies blog?
An online, rapid publication format featuring anarchist comment and critique, partnered with the Anarchist Studies journal. It brings you bursts of informed opinion and critical debate on anarchist activism, anarchist academia, and the wider world as viewed through an anarchist lens.
Editors Jim Donaghey, David Fox, and Cassidy Ferrari will be facilitating the workshop.
Workshop accessibility
Standard measures will include:
Accessible formatting of written material
Avoiding or defining academic jargon
Pauses for questions
No forced engagement
If you have any access needs we can adapt to, please feel free to get in touch and we'll accommodate as best we can.
MayDay Rooms accessibility
88 Fleet Street was built in 1902 and, due to the physical constraints of the building, has limited access. It is compliant with 'ambulant disabled' and provision for broader access is currently under review.
Links:
ASBlog website: www.anarchiststudies.blog
Contact ASBlog: jim.donaghey@ulster.ac.uk
Anarchist Studies Twitter: https://twitter.com/anarchistsjnl
Antiuniversity Festival website: http://www.antiuniversity.org/