Description









---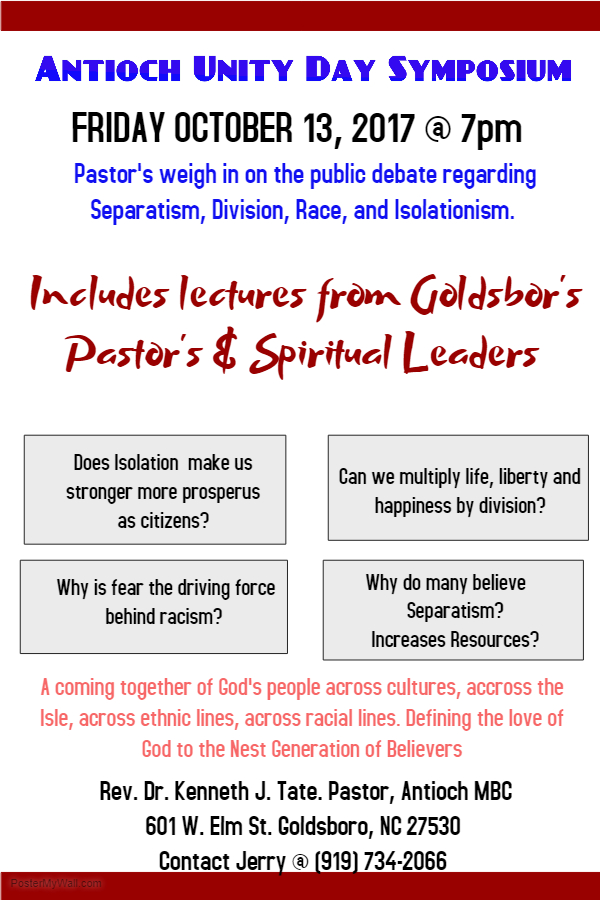 ---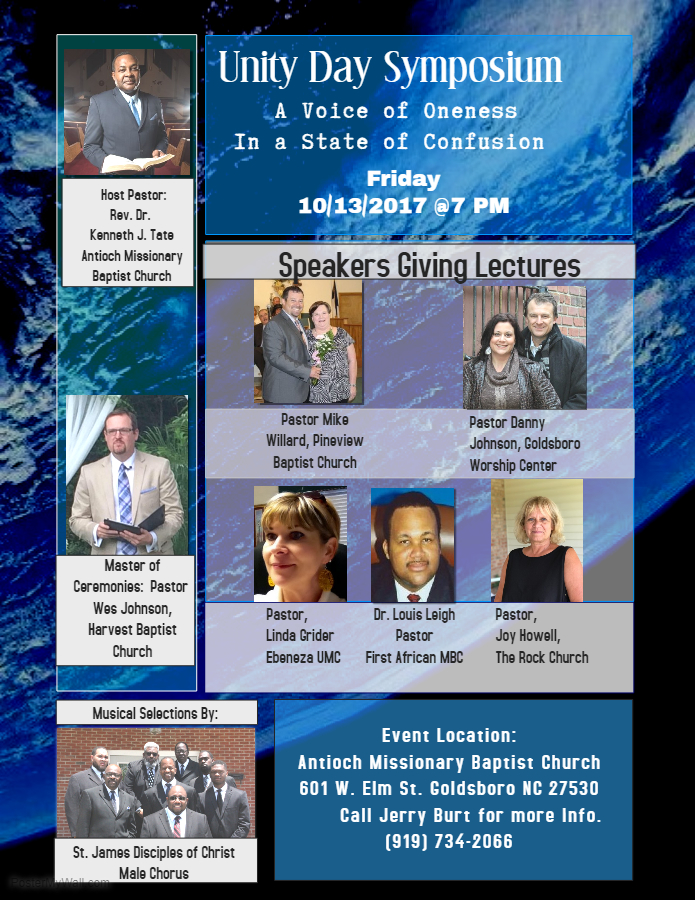 Friday, Oct. 13th @7pm- Unity Day Symposium -Lectures from 4 Pastors with Musical Guest Choir (St. James Disciples of Christ Male Chorus)
Note: We are inviting multi-ethnic, multiracial and multicultural congregations to attend each night and especially Unity Night on Friday, Oct. 13th @7pm.
---


Background on The Unity Week Events:
Antioch Missionary Baptist Church of Goldsboro NC is sponsoring a Unity Week for the Goldsboro Community. This week of unity is designed to bring awareness & clarity to the Body of Christ regarding the public discussions about separation, isolation, division, and race and how we should be thinking as Christians.
The week of free events includes a Gospel Concert on Wed, 10/11; Preaching & signing on Thursday, 10/12; and a Symposium on Unity on Friday 10/13 led by for of prominent pastors for the Goldsboro community. The Symposium will include 4 Lectures musical selections by a recording Male Chorus and audience interaction.
Diversity among the audience is very important because this Week of events is designed to signal to the public that the Body of Christ is made up of people from all races, cultures, and ethnic groups. Further, the Body of Christ will not allow the public discourse to make isolation, separation, division, and racism the accepted mindset of our citizens in Wayne County and beyond.

Questions:Contact Jerry Burt, @ (919) 734-2066