ANTIfest
ANTI-FLAG with special guests, BAD COP/BAD COP, THE BOMBPOPS, WE ARE THE UNION, SUZIE-TRUE
When and where
Location
The Glass House 200 West 2nd St Pomona, CA 91766
Performers
Headliners
More Performers
Bad Cop/Bad Cop
The Bombpops
We Are The Union
Suzie-True
About this event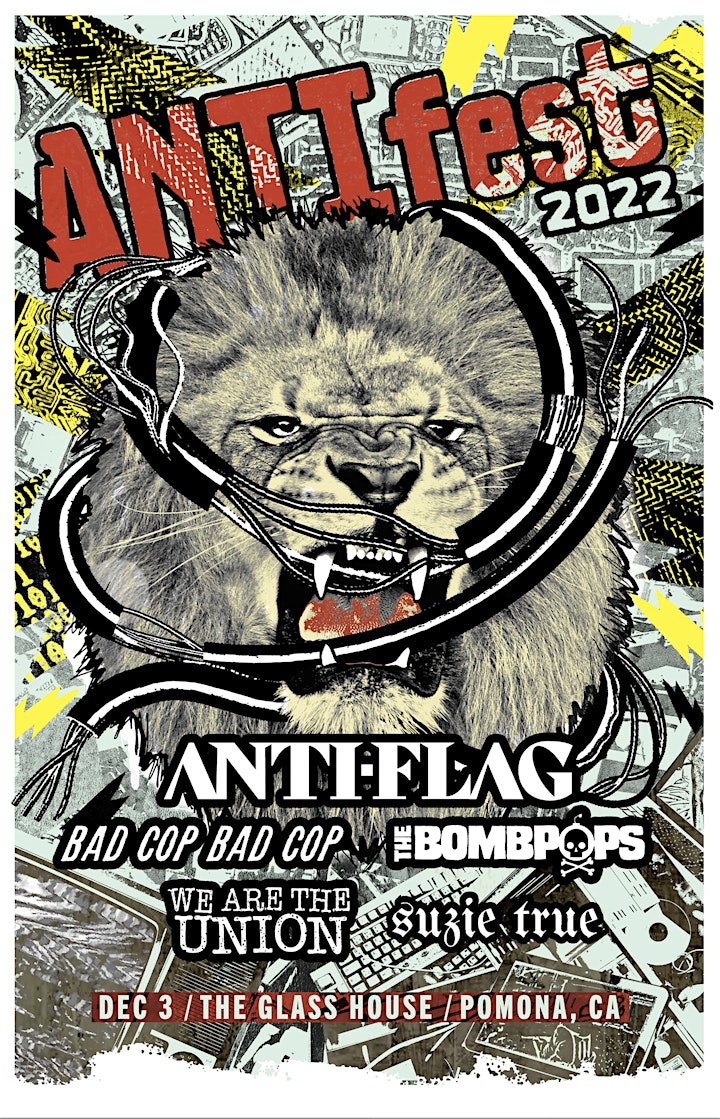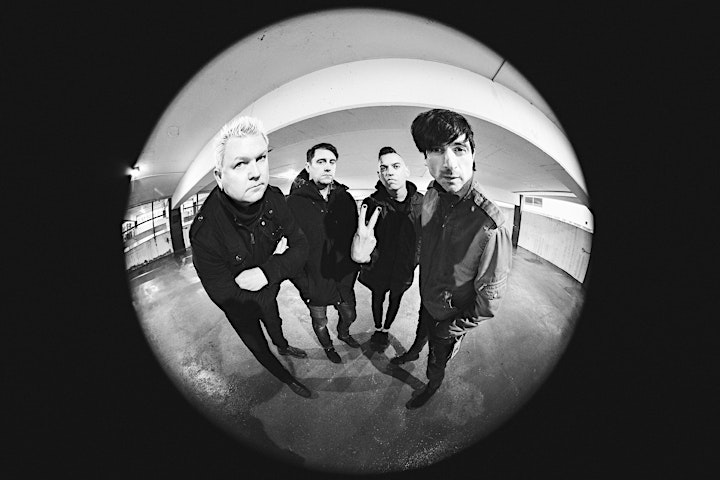 Pittsburgh, Pennsylvania's Anti-Flag have made it abundantly clear for nearly thirty years that their message and presence will always feel relevant at any given time. Never afraid to offer raw and unfiltered critiques on the failings of the modern political landscape, or position themselves across multiple genres, Anti-Flag are committed to constant evolution. While their early material was rooted in fast, anthemic, and visceral punk rock with classic albums such as Die for the Government (1996) and For Blood and Empire (2006), Anti-Flag has brought the rock back into punk rock with later records including American Fall (2017) and 20/20 Vision (2020).
Now Thirteen records in with Lies They Tell Our Children, Anti-Flag are re-emerging as energetic as ever. Powered by the intricate and electrifying guitar riffs of Justin Sane [Vocals, Guitar] and Chris Head [Guitar], along with pummeling basslines and drum patterns from Chris #2 [Bass, Vocals] and Pat Thetic [Drums] – Anti-Flag's music has taken on a colossal new weight that amplifies their message louder than ever before. "In my mind, I see all of the Anti-Flag records having a real lineage between them. It's just us getting better at writing the songs that we hear in our heads," Chris #2 says while reflecting on the band's discography.
Lies They Tell Our Children was produced by Jon Lundin (Good Charlotte, Senses Fail, Sleeping With Sirens) and offers the band's boldest collection of songs to date in the form of a compelling concept album. Working with Lundin was the perfect union for the band as Chris #2 declares, "There was no preconceived notion of what either of us was bringing to the table, and no egos were involved. It was just people who respected each other's work and were prepared to do it in a way that was workman-like. I think you can hear that in the songs, there is an urgency and that's how we recorded them. We wanted to stay on task and knew what we wanted both sonically and politically. I don't think we've worked this hard on songs since 2006 with For Blood And Empire."
As the first official concept album in the band's career, Anti-Flag meticulously addresses the greatest issues our world faces today including the need for universal healthcare and environmental preservation – all through their own historical research. "The approach we took going into writing this record was to trace back the beginning of these issues. To have a better understanding of how we can confront them and how little amount of time they have actually been in existence. What you will continually find is that all of these issues come back to a simple idea - putting profit above people," Chris #2 says on the band's anti-capitalist message that rings through in the album's themes. Justin Sane expands on this by saying, "How did we get to this place where we have so much wealth inequality, inequality that only grew during the pandemic, while people were desperate? You're rolling toward a trainwreck and meltdown when that's the case. Extreme profits for a very few people; it is completely unsustainable, and is an important theme throughout the record."
Even in these trying times, Anti-Flag are committed to showing that hope and optimism are always possible if we are able to educate ourselves and come together. Speaking on this sentiment, drummer Pat Thetic states, "We're in a very lucky position—because of the work that we do—to see that things can be different. We see people coming together at a show, and the activists we meet and talk to while touring the world. We are privileged to get to do this. Because of that, we are very optimistic." Expanding on this, Chris #2 adds, "That's one of the reasons why we let the activists who come to the shows talk on stage so that they can have someone clap for them. They are the people who are doing the work on a daily basis."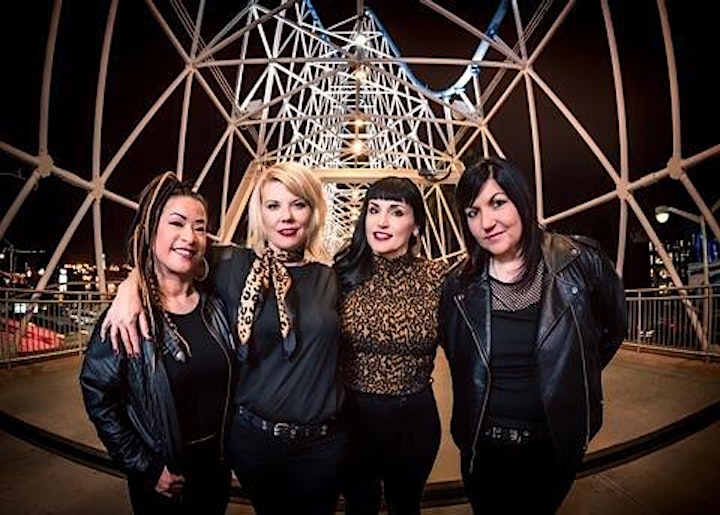 It's been a hectic couple of years since Los Angeles punk quartet Bad Cop/Bad Cop dropped their debut full-length, Not Sorry. The band spent a huge chunk of the intervening time on the road, like most bands do—and they wound up discovering some ugly things about themselves, like most bands do. Only for Bad Cop/Bad Cop, it got very serious, very quickly. "We were on the Fat Wreck Chords 25th anniversary tour in 2015, and Stacey was partying really hard," says co-vocalist Jennie Cotterill. "She ended up bottoming out on the tour, and we had to leave. It was not a good separation. We had to go home and drop off the tour and figure out if we were still a band, what are we going to do about Stacey… Thankfully, Fat helped send her to detox, and she came out of that as a completely new person with a totally different trajectory. Before that, she was demonically possessed. She was destroying everything around her." Out of that experience came "Amputations," one of the highlights on Bad Cop/Bad Cop's explosive second album, Warriors. The song is a slower, bigger sing-along than anything else in the band's growing catalog, and it's about the only thing not at a breakneck pace on the record.
Many of the album's most cathartic, aggressive moments come from the mind of co-vocalist Stacey Dee, who after going through the darkest time of her life has come out stronger than ever. Instead of focusing solely on her own issues, she was able to expand her horizons, writing songs as poignant as "Victoria" (about a friend's child who committed suicide) and "Womanarchist" (in which Dee namedrops Revolutionary War heroine Nancy Morgan Hart and Joan of Arc while proclaiming she wants "to make the whole world feminist"). Dee explains much of her expanded worldview came in the wake of the 2016 presidential election, making Warriors one of the first punk albums written in the Trump era.
"The election made a real big impact on us," Dee says. "We were really hurt and really sad. It felt like we needed to take a stand and say something. I had never really dug into anything super-serious about fairness, equality or justice in my songwriting before. When my bandmates and I got a chance to rebuild together following my fall, it was all about honesty, celebrating our differences and letting our power come together naturally." The foursome began recording immediately following a successful tour with the Interrupters last fall, spending roughly six weeks between Hurley Studios and Maple Sound Studios with their longtime collaborator and producer Davey Warsop between December 2016 and February 2017, with Jason Livermore (Descendents, Lagwagon) responsible for mixing and mastering—and just like on Not Sorry, Fat Wreck Chords founder Fat Mike chimed in with plenty of ideas as well.
"When it comes to songwriting, I'm open to anyone offering ideas—I think that makes it cooler. I'm all about what sounds best. Mike had really great ideas—most of the time, I agreed with him," Dee says with a laugh. That songwriting invitation extended within the band, too, as bassist Linh Le contributed two of Warriors' finest moments, "I'm Done" and the title track. The former tackles the topic of gender-related microaggressions ("I felt instead of being passive-aggressive about it, I was just going to be aggressive," Le says); the latter was written to pay homage to all who have devoted their lives to fight for equality and was inspired by the Trưng sisters, who led Vietnam's rebellion against China nearly 2,000 years ago. Needless to say, there is more to Bad Cop/Bad Cop than your average punk band—and that's how the women like it. "It is important to raise awareness," Le says. "There are so many people we care about who feel stuck or afraid."
"We tend to stick up for the underdog," Dee concludes. "It hurts us when anyone is marginalized. I was so negative for most of my life. After changing my life, I have been trying to focus on strength, connectedness and positivity. I think this record is a good start."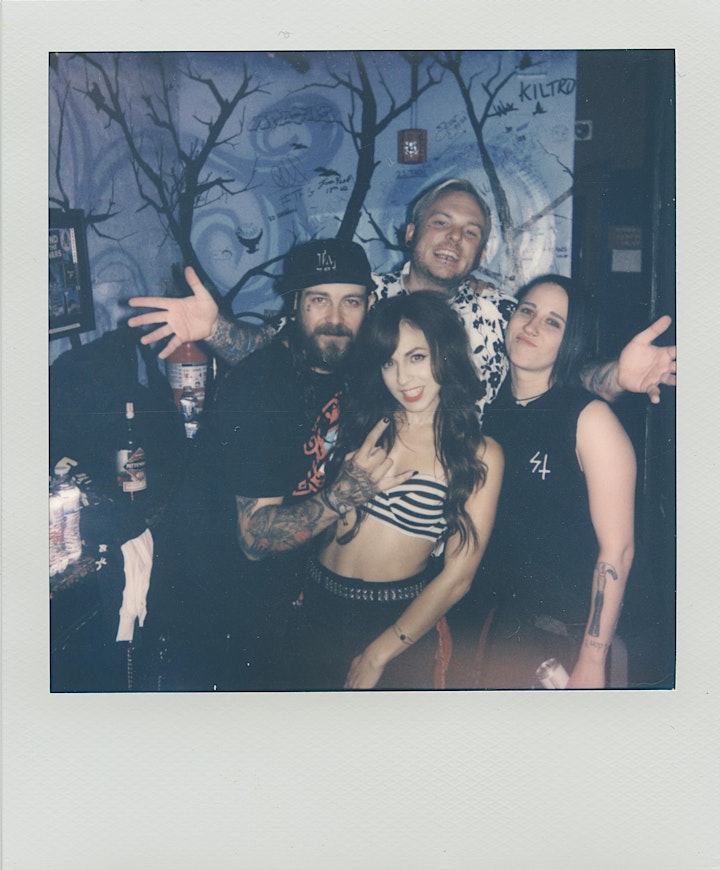 Where The Bombpops had a Fear of Missing Out on their 2017 debut full-length, their highly anticipated follow up shows what happens when you're too involved—with booze, bad situations, and behavior that's unsustainable at best and destructive at worst.
This is Death in Venice Beach (Fat Wreck Chords, March 13th), the comedown after the high, when clarity pierces the morning-after haze.
It's right there in the title, an allusion to Thomas Mann's celebrated novella about the price of an artistic life. The Bombpops co-founder and singer-guitarist Jen Razavi read it as the band debated titles for their second full-length. "It's a cautionary tale to those that want to become an artist," she says, "but it's also really comforting to artists who can't help or necessarily contain being who they are and what they're drawn to."
What draws The Bombpops hasn't changed: highly melodic punk with big guitars, vocal harmonies, and the SoCal sound that inspired Razavi, co-founder and singer-guitarist Poli van Dam, bassist Neil Wayne, and drummer Josh Lewis. But the more light-hearted skate punk of Fear of Missing Out has a serrated edge on Death in Venice Beach, as Razavi and van Dam explore darker themes—even though the songs are catchier than ever.
"I want people to feel this dark, uneasy feeling," says van Dam, who had plenty of her own in the three years since FOMO. She suffered a potentially life-threatening diabetic seizure on tour in the fall of 2018 (referenced in "Double Arrows Down," one of album's standout tracks), and she sought treatment for alcoholism while the new album was in post-production.
"I went to rehab right when we were finalizing the mixes and stuff," van Dam says, "and so listening back to the songs when I was in rehab, I'm like, 'Oh shit, I was going through some stuff without even realizing how dark everything was and how shitty of a place I was in."
Listeners can hear about her being "high as hell and drunk as fuck" in "13 Stories Down" and the "drunken altercations" she references in "Can't Come Clean."
The personal mixes with the metaphysical in lead single "Notre Dame." The fire at the famed 700-year-old cathedral prompted self-reflection in Razavi, who was inspired by its centuries-long history. "I've always thought when you meet somebody that you like, or even a friend, it's not the first time," she says. "I say, 'I've known you before. We were here before.'"
As much as their personal lives shaped Death in Venice Beach, the band's hometown of Los Angeles—and its art—is perhaps their biggest muse. Razavi devoured all manner of Angeleno culture while writing the album, from books like those in James Ellroy's L.A. quartet and John Fante's Ask the Dust to films like True Romance, Mulholland Drive, Falling Down, and Natural Born Killers, lines from which appear in "Blood Pact."
"Death in Venice Beach is a love letter to Los Angeles, but it's a love letter to the dark side of Los Angeles," Razavi says.
It's not all darkness, though. Listeners are treated to a comical snippet of one of The Bombpops' intraband arguments at the beginning of "Can't Come Clean," and "House on Fire" begins with a piano-led singalong at Fat Mike's Six Floggs Abusement Park studio. Even the album's darkest moments are laced with van Dam and Razavi's wit, like when van Dam sings, "I'm not an alcoholic, I just play one on the weekends" in "13 Stories Down."
The album's themes and sounds were captured with maximum nuance by a production team consisting of Yotam Ben Horin (Useless ID), Fat Mike (NOFX), and Chris Fogal (The Gamits), who also recorded Fear of Missing Out.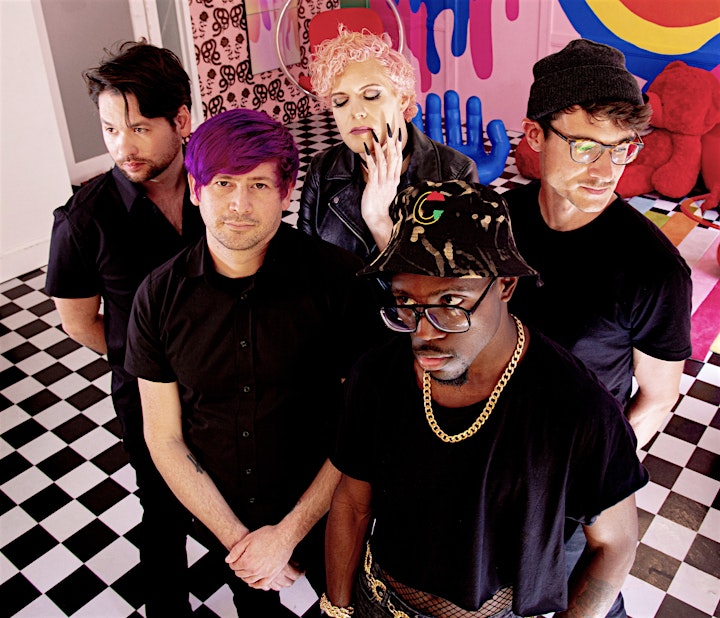 We Are The Union is a band with many homes, but is currently based in Los Angeles, CA. Drawing heavily on ska, pop, and punk rock, the band's 2021 full length, 'Ordinary Life,' balances soul crushing lyrics about dysphoria and heartbreak with endless hooks and furiously catchy choruses. The album, which serves as vocalist Reade Wolcott's coming out as a trans woman, was recorded in secret in a rented house in Joshua Tree with producer Jon Graber. 'Ordinary Life' is out now via Bad Time Records.
Suzie True is a cry baby pop punk band whose goal is to have you crying about your crush in the mosh pit. Describing themselves as "if The Powerpuff Girls started a Blink 182 cover band," the LA based power pop trio takes inspiration from Josie and the Pussycats, Hole, and anything off any of the Tony Hawk Pro Skater soundtracks. The band released their first full length album "Saddest Girl at the Party" on Get Better Records in 2020.