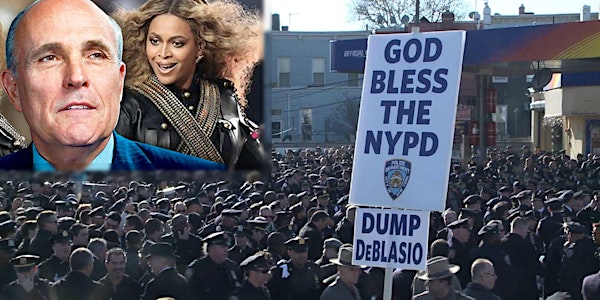 Anti-Beyoncé Protest Rally - New York
When and where
Location
Outside of the NFL headquarters building (Be peaceful and respect the boundaries of private property) 345 Park Ave New York, NY 10154
Description
Are you offended as an American that Beyoncé pulled her race-baiting stunt at the Superbowl?
Do you agree that it was a slap in the face to law enforcement?

Do you agree that the Black Panthers was/is a hate group which should not be glorified?

Come and let's stand together. Let's tell the NFL we don't want hate speech & racism at the Superbowl ever again!
OUR OFFICIAL WEBSITE (under construction): http://www.potb.cf

Dress Code: WEAR BLUE! WEAR AS MUCH BLUE AS POSSIBLE!
Avoid wearing black because The BeyHive counter-protesters will be dressed in all black attire.

More details will be in the press release. Stay tuned!
---
---
Letter to the NFL Commissioner by NATIONAL ASSOCIATION OF POLICE ORGANIZATIONS
GET YOUR FREE TICKETS & JOIN OUR MAILING LIST FOR MORE INFO.