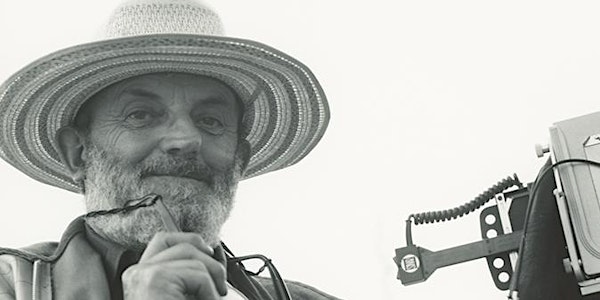 Ansel Adams' Legacy and Your Digital Camera (Yosemite Valley)
Hone your digital camera skills surrounded by the wonders of Yosemite Valley.
When and where
Location
Ansel Adams Gallery Village Mall Yosemite National Park, CA 95389
Refund Policy
Refunds up to 1 day before event
About this event
Ansel Adams is known for his artistry in what has become known as Landscape Photography. He also contributed to advancing the technical aspects of bringing this artistry to light. In this class, you will learn some of Ansel's important innovations to photography and how they relate to your modern digital camera. This class is designed to instill more confidence in digital image capture, including understanding the histogram and fixing exposure problems. The foundations of the camera are also discussed: Aperture, shutter speed, and ISO; their light gathering and/or creative values. Our goal is to improve your technical camera proficiency while learning how important historical elements of Ansel's photographic career are still relevant in modern digital photography.
Day-use visitors can participate in classes with The Ansel Adams Gallery too! Your class receipt serves as a reservation for entry to the park. You will still need to pay the park entry fee. Final rosters of confirmed and cancelled attendees are provided to the Park Service each evening (the day before).
To ensure the safety of our class participants during COVID-19, we will be reducing the number of people per class to six participants. This will help us maintain accurate social distancing within the group. Face coverings are required for all participants. Let's enjoy photographing the great outdoors while staying safe!
Set out on a photography excursion surrounded by the wonders of Yosemite Valley with an expert Ansel Adams Gallery staff photographer. Work with your guide in this personalized session to hone digital camera techniques. Build confidence with your camera while learning about Ansel's innovations that helped pave the way for Landscape Photography. Travel to where Ansel stood when he captured iconic images of Yosemite Valley, Half Dome, and Yosemite Falls. Practice your own unique landscape compositions while developing a deeper understanding of the histogram, exposure, aperture, shutter speed, and ISO. Ask questions! Each class is catered to participant curiosities and requests, and enriched with stories of Ansel's discoveries that continue to inspire modern photography today.
Meet our photography instructors!
Dates: Sunday, 9am
Location: Yosemite National Park
Level: Beginner to Intermediate
Class Limit: 6
This is a field oriented class, allowing the participants the opportunity to photograph in beautiful Yosemite Valley. Participants will spend 4 hours out in the field walking to different locations. The class usually walks 2-3 miles on flat, mostly paved paths.
Tuition: $95.00 Per Person
For questions and further information on this photography class, please email photoclass@anseladams.com or call (209) 372-4413
Photography Class Cancellation Policy: We understand that sometimes things come up and the best laid plans go awry. If you cancel your class more than 7 days in advance, you will be refunded in full for the class (less Eventbrite fees).
• If you cancel your class less than 7 days but more than 24 hours before the class starts, we will refund your money, minus a non-refundable charge equal to 15% of the cost of your class (less Eventbrite fees).
• Refunds cannot be made for no-shows or cancellations within the 24 hour time period. NOTE: During summer months traffic to Yosemite and in the Valley can be very congested.
• Class payments are fully transferable to another individual for the same scheduled class if you choose to withdraw your registration.
• If The Ansel Adams Gallery needs to cancel the class for any reason, your payment will be refunded in full. However, we simply can't be responsible for non-refundable airline tickets or lodging reservations.
NOTE: About Youth participants
Attendees under the age of 18 need to have a parent or legal guardian present at the beginning of each class to sign a waiver of liability form.
The Ansel Adams Gallery is an authorized concessioner of the National Park Service.