Description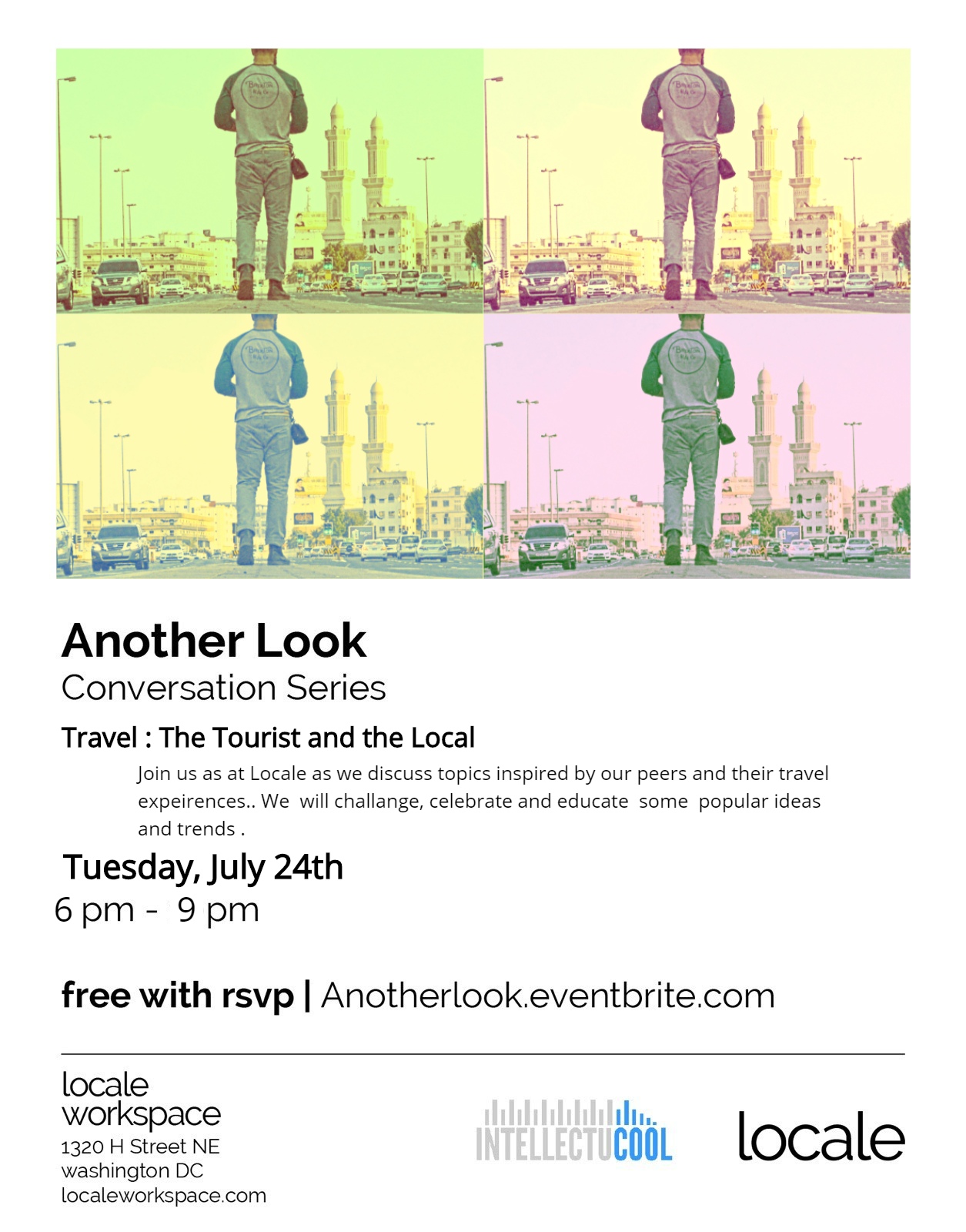 "Everyone wants to travel but no one wants to be a tourist" [quote from Bani Amour's new feature in BITCH Magazine]
The Tourist and the Local

The Destinations and what you don't know

Solo Travel

Why we travel
In an age where social sharing is as easy as a snap, swipe, and a like, travel is one of the biggest highlights on our feeds. From financial success, spiritual and cultural awakenings, to just simple good times with friends, a travel experience seems to be a sign of having a piece of one of those slices of the pie.

But what if there is more to these stories than what we see? (HINT: There is definitely more to the story)

At the July 2018 edition of Intellectucool's Another Look series at Locale Workspace, the community will dive deeper into these waters.
Come and join the discussion and let us hear about your experiences, or just listen in and meet some new folks while you sip on a cocktail created by our friends at Locale.
The Intellectucool Another Look Community Discussion Series:
The "Another Look Conversation Series" is a monthly community discussion with Intellectucool held at Locale Workspace in the H st corridor of Washington, DC. This is a space to explore ideas inspired by new movies, albums, art, social issues and many other things that are buzzing through the airwaves. Join us!