Description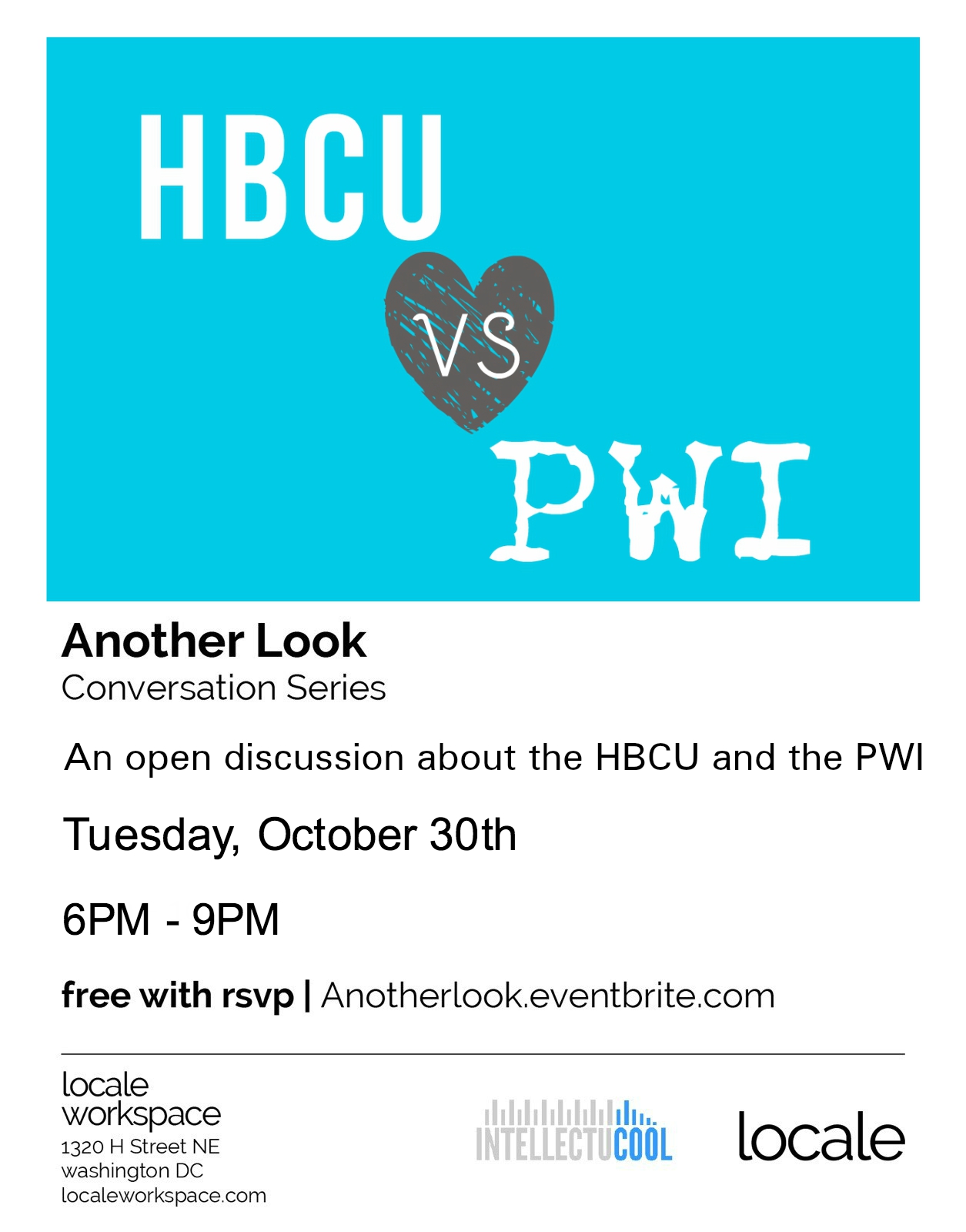 It's homecoming season for many of us this fall. Did you attend a Historically Black College or University (HBCU)? Did you attend a Predominantly White University (PWI)? Well, despite the "vs" in the title this discussion isn't necessarily a competition between those who attended either (or both).
We want to explore:
The differences and the the things that are the same

Why did you attend?

What was your perception before and after you attended?

What did you lose or gain from your choice?
Come and speak your mind or just listen to other community member's perspectives.

Cocktails will be served by the good folks at Locale
ALSO, check out the latest Intellectucool podcast on iTunes + Soundloud .

The "Another Look Conversation Series" is a monthly community discussion with Intellectucool held at Locale Workspace in the H st corridor of Washington, DC. This is a space to explore ideas inspired by new movies, albums, art, social issues and many other things that are buzzing through the airwaves. Join us!