Description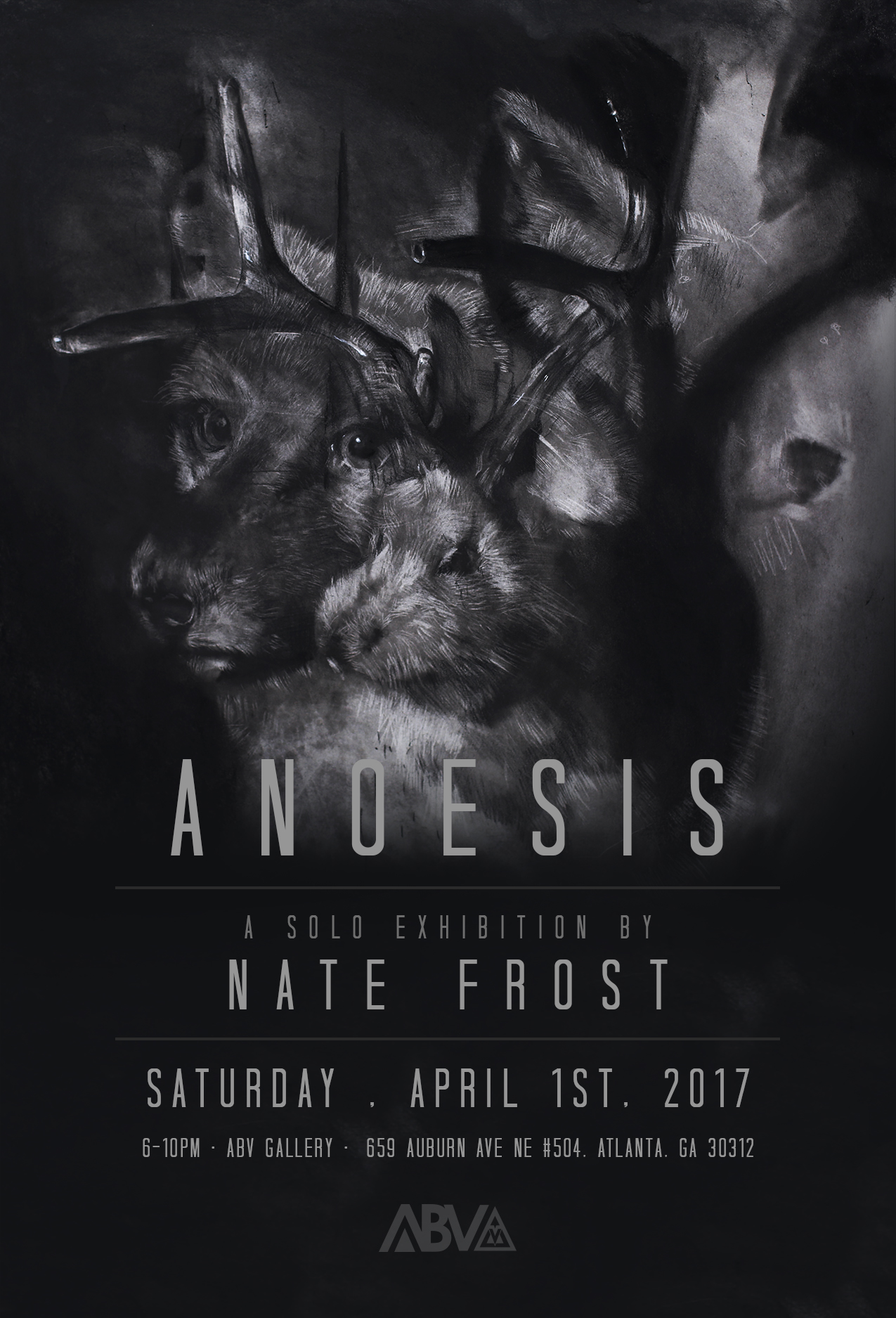 Anoesis
[an-oh-ee-sis] (noun)
a state of mind consisting of pure sensation or emotion without cognitive content.

Inspired by taxidermy finds, Nate Frost infuses new life into late animals. Utilizing paper and charcoal, the subjects although frozen in time are given movement with his own unique twist. Driven by emotion and pure sensation the body of work challenges preconceived notions in the wilderness and beyond.
Opening Reception: April 1st, 2017
Exhibition Dates: April 1st - May 13th, 2017
Complimentary beverages.
Email info@abvatl.com for additional information.