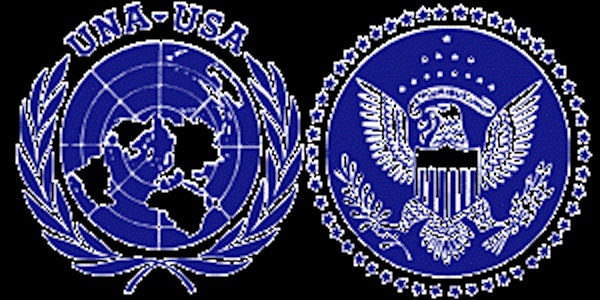 Annual UN Day Luncheon: "Women's Rights are Human Rights"
Please join UNA-USA Dane County Chapter for our annual luncheon featuring a keynote presentation by Madison Mayor, Satya Rhodes-Conway.
When and where
Location
Monona Terrace Community and Convention Center 1 John Nolen Drive Madison, WI 53703
About this event
Registration will begin at 11:45 and our silent auction will continue until 12:30 when the keynote presentation: "Women's Rights are Human Rights" will be given by Honorable Satya Rhodes-Conway, Mayor of Madison, during the luncheon.
About Satya Rhodes-Conway: Rhodes-Conway is the 58th Mayor of Madison. She has extensive experience in local policy and practice, having worked with mayors across the country for over a decade, and serving three terms on the Madison Common Council. Elected in 2019, she is the city's second female mayor and the first out LGBTQ person to serve as Mayor of Madison.
Rhodes-Conway was the Managing Director of the Mayors Innovation Project and a senior associate at the COWS (Center on Wisconsin Strategy) at the University of Wisconsin-Madison for 13 years. She worked with cities across the country to implement innovative policy that promotes environmental and economic sustainability and builds strong, democratically accountable communities. During her time at UW, she researched and wrote extensively about local policy that promotes sustainability, equity and democracy. Rhodes-Conway served on the Board of the UniverCity Alliance and is a member of AFT Local 223.
Rhodes-Conway served three terms on Madison's City Council, representing District 12 from 2007 to 2013. She was a member of Madison's Food Policy Council from 2013 to 2019, and chaired the city's Oscar Mayer Strategic Assessment Committee in 2018.
Before her time at UW, she analyzed state endangered species programs for Defenders of Wildlife, researched and wrote about progressive environmental policy at the State Environmental Resource Center, and taught undergraduate biology and ecology.
We will also be presenting our Global Citizen of the Year Award to Lori Diprete Brown.
About Lori Diprete Brown: Brown is the Associate Director of the UW-Madison Global Health Institute, where she has been an architect of UW-Madison's global health education programs and has developed and facilitated internships and service-learning programs in local settings and around the world. DiPrete Brown is the lead author and editor of Foundations for Global Health Practice, a text that articulates a broad vision of global health that goes beyond health care systems, to include topics such as human rights, global mental health, water and sanitation, food systems, climate change and urban health. She is also the founding Director of the campus-wide 4W Women and Well-being Initiative, which has catalyzed a range of innovative programs that address gender-based inequality and injustice.