Annual Three Roots International Event
About this event
We are thrilled to invite you to join us Thursday, December 3rd for a virtual evening of stories and updates from our work in Ethiopia.
Every one-time gift made in support of our annual event will be matched, up to $15,000.00!
In addition to our program for the evening, you will have the opportunity to bid on a curated collection of gifts and handmade items through our Silent Auction. The auction opens at 10:00 AM EST, on December 2nd.
We are so grateful for your partnership and cannot wait for an inspiring evening featuring the incredible artists and guests below.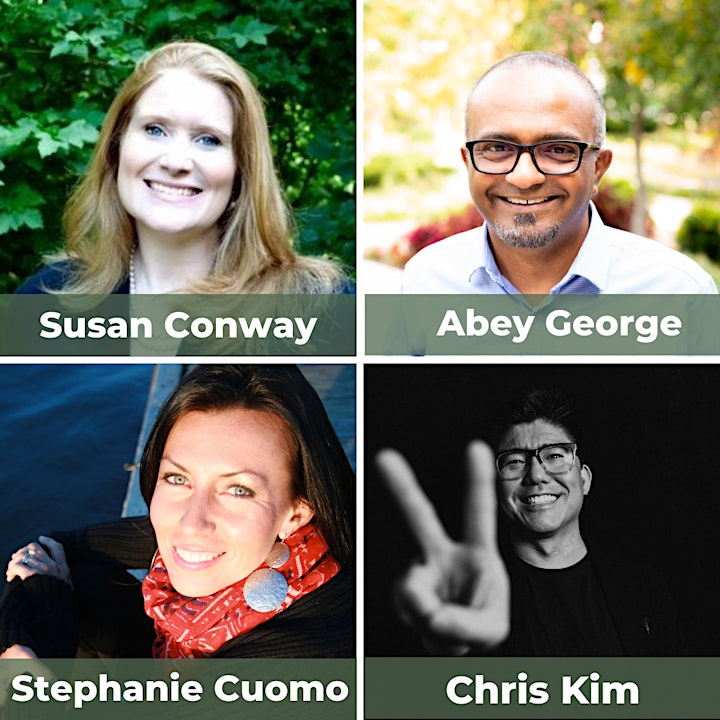 Susan Conway
Susan is the Founder and Executive Director of Three Roots International. She holds a master's degree in International Education and Development, focusing on marginalized communities and has spent 11 years working in the nonprofit sector at World Vision, World Relief, and International Justice Mission.
Abey George
Abraham (Abey) has dedicated his career to global leadership and advancing justice and freedom for those in need. He began his career in India, as a pastor and seminarian, and formerly served for 10 years as the Global Director for Church Partnerships at International Justice Mission. He is the co-author of God of Justice (IVP) and holds a master's degree in both Historical Theology and Divinity.
Stephanie Cuomo
Stephanie is a singer/songwriter and worship leader from the Washington, D.C. area. She has composed two original albums, Awaken Me, and Hope is On the Way. Stephanie and her family live in Northern, VA, where she leads worship at Cornerstone Chapel Church.
Chris Kim
Chris is a worship leader and songwriter based in Washington, D.C. His professional recordings include several albums, including At the Center and Beautiful Tension. He is a worship leader at Fairfax Community Church and lives with his wife and daughter in Northern, VA.
Register here, and you will receive an email the day before the event with a video link. We will be streaming live from the Synetic Theater. Be sure to check your spam folder!