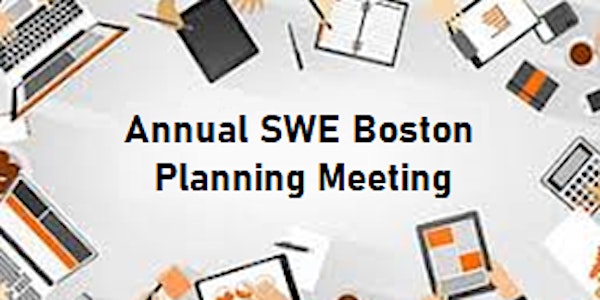 Annual SWE Boston Planning Meeting (Virtual)
Join SWE Boston's 3 Committees and help plan events for 2022-2023!
About this event
Join us in participating in the event planning for SWE Boston, share ideas with any or all of the three SWE Boston committees this year - Professional Development, Outreach and Membership. Help brainstorm ways for SWE Boston to engage members, sign up to plan or host an event, and/or contribute any other ideas you have on how we can improve SWE Boston! All SWE members and ideas are welcome. This will be a virtual event via Zoom - the link will be sent out after you sign up. We will allot time to each committee, with short breaks in between.
Agenda
Professional Development, led by SWE Boston VP of Professional Development Erika Torkildsen
Membership, led by SWE Boston VP of Membership Sneha Narayanan
K-12 Outreach, led by SWE Boston VP of Outreach Areeba Zakir