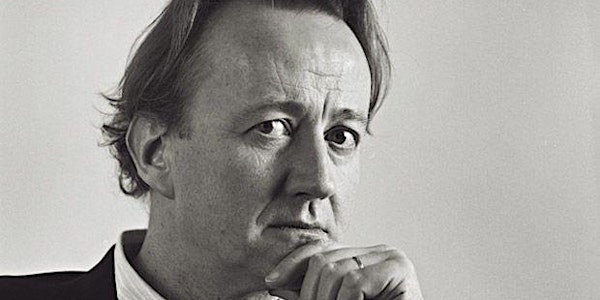 Annual Seamus Heaney Memorial Event
Annual Seamus Heaney Memorial Event with Professor Roy Foster & Professor Barry McCrea
When and where
Location
Examination Schools 75 - 81 High Street Oxford OX1 4BG United Kingdom
About this event
The Seamus Heaney Memorial Lecture is a signature event in the University of Notre Dame Keough-Naughton Institute for Irish Studies' calendar. Seamus Heaney spoke twice at Notre Dame, and this annual event honors his memory and his outstanding contributions to Irish and world literature.
Professor Roy Foster, author of On Seamus Heaney (Princeton UP, 2020) will join Professor Barry McCrea, Donald R. Keough Family Professor of Irish Studies, in conversation to discuss the life and legacy of Heaney.
This year's event will be held in Oxford in association with Hertford College and will be live-streamed online.
Location: Room 7, Examinations Schools, 75-81 The High Street, Oxford, OX1 4BG
Reception following.
**Link to Livestream**
https://livestream.com/oxuni/heaney-memorial-2021
Watch University of Oxford Live's The Annual Seamus Heaney Memorial Lecture: Roy Foster, author of "On Seamus Heaney," in conversation with Barry McCrea on Livestream.com.
****
COVID-19
For registrants attending in person, please note with care the precautions put in place to prevent transmission of the coronavirus:
Participants must provide proof of Covid-19 status (full/double vaccination).
There will be no entry without meeting this requirement.
Because some participants are immunocompromised, we request that all participants wear a face covering during the conversation between Professors Foster and McCrea, as well as when arriving and departing the lecture room.
All participants are requested NOT TO ATTEND the event if they are displaying any symptoms of COVID-19, if a member of household is self-isolating or they are in quarantine, as outlined in government guidance.
The event will comply with UK government Test and Trace requirements, so that should any attendees contract the virus, we can limit the spread of infection. Contact information will be collected for all event participants and will be held for 21 days.
QR code will be displayed at the venue entrance (by the venue), for attendees to scan as they enter, if they are registered