About this Event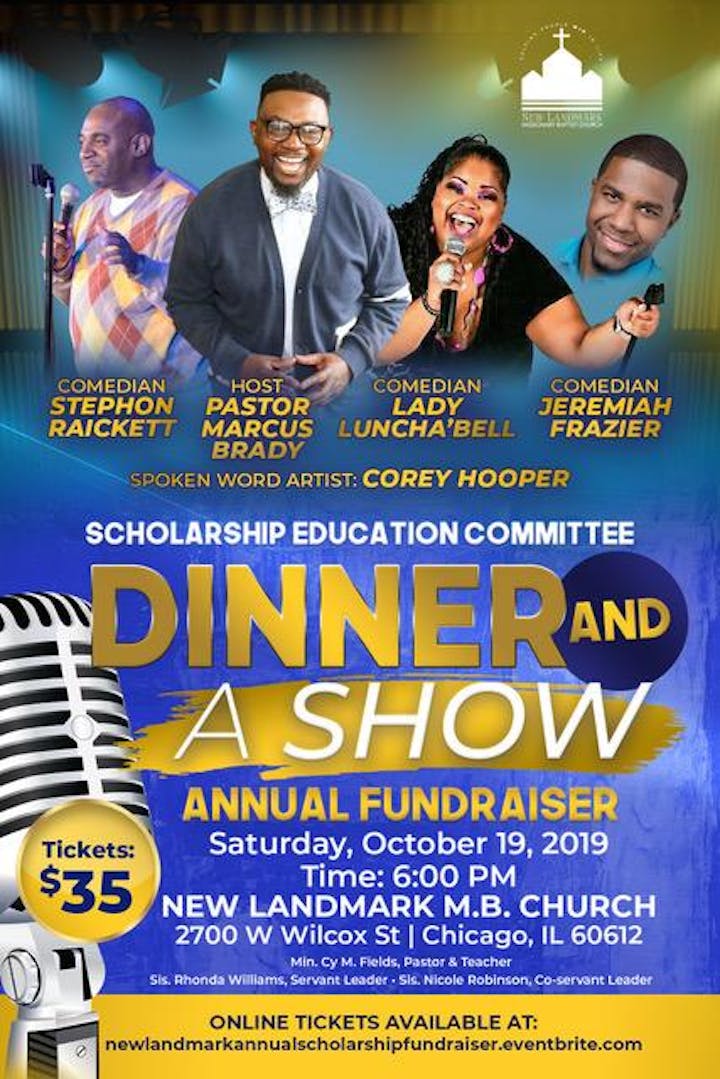 Annually, the Scholarship Education Committee of New Landmark Missionary Baptist Church hosts a fundraiser to raise scholarship dollars for high school and college students. Profits from the Annual Fundraiser along with donations from the congregation and the generosity of our sponsors have made it possible to award scholarships to New Landmark students over the past 40+ years.
New Landmark currently has 15 students in college across the country at Tuskegee University in Alabama, Triton College in Chicago, Luther College in Iowa, Jackson State University in Mississippi and The University of Illinois at Chicago, just to name a few.
Enjoy an evening with us, our Senior Pastor and Teacher Cy Fields, and the comedic styles of Stephon Raickett, Lady Lunchabell, Jeremiah Frazier, spoken word artist Corey Hooper and our host Pastor Marcus Brady of the Eagle's Nest Christian Church! You don't want to miss this!
We appreciate your commitment to helping us continue our rich legacy of education on the West Side of Chicago by encouraging our students to, through, and beyond college!
Ticket Price: $35 - Includes Dinner & Show
Tickets are Non-Refundable