Description
MFG Day 2018
Regional Manufacturing Showcase & Trade Show
Thursday, October 4, 2018
At The Radisson Lackawanna Station Hotel, Scranton
Join us for a day of Networking, Learning and Celebration of Manufacturers in Northeastern and the Northern Tier of Pennsylvania. Companies are invited to set up tables, trade show style, that showcase their products and services. Time has been incorporated into the agenda for participants to visit manufacturer tables, network, learn about what each other has to offer and help facilitate synergies, purchasing opportunities and collaborations among Pennsylvania manufacturers.
Agenda
9:30 am - 2:00 pm
9:30 am - Breakfast and Registration
10:00 am - Opening Remarks, Eric Esoda, NEPIRC President & CEO
10:15 am - Manufacturing Showcase/Networking
11:00 am - Keynote Address
12:00 pm - Manufacturing Showcase/Networking
1:00 pm - Closing Remarks & Lunch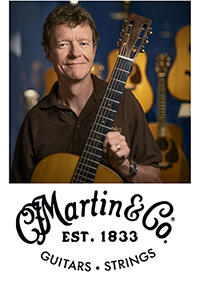 Keynote Presentation
Staying in Tune for 185 Years
Christian Frederick Martin, IV
Chairman and CEO, Martin Guitar Company
C. F. Martin IV, known as "Chris," is the Chairman and CEO of the world-renowned C. F. Martin & Co. and the sixth generation of Martin family members to run the business. Martin acoustic guitars are prized worldwide for their exceptional tone, design, craftsmanship and attention to detail. The iconic company's contributions in music history are unparalleled and Chris Martin is a key figure in its long and illustrious history. Under Chris Martin's direction, the company has maintained its integrity and industry wide respect, while growing and prospering to unprecedented manufacturing and sales levels.

$50.00 – Event Admission for one, which includes breakfast & lunch.
$250.00 – Company Display Table without Electricity, Event Admission for two, which includes breakfast & lunch
$270.00 – Company Display Table with Electricity, Event Admission for two, which includes breakfast & lunch
Special Thanks to our Keynote Sponsor

About Manufacturing Day
MFG DAY is designed to amplify the voice of individual manufacturers and coordinate a collective chorus of manufacturers with common concerns and challenges. The rallying point for a growing mass movement, MFG DAY empowers manufacturers to come together to address their collective challenges so they can help their communities and future generations thrive. To learn more about MFG DAY, go to www.mfgday.com.
About NEPIRC
NEPIRC is a private, not-for-profit corporation that receives industry, U.S. Department of Commerce and Commonwealth of Pennsylvania support to work alongside regional small and mid-sized manufacturers on initiatives designed to increase their productivity, revenue and profitability, which ultimately create new manufacturing jobs. To learn more about NEPIRC visit www.nepirc.com or call 570-819-8966.