Description
BDPA Philadelphia 4-time National Chapter of the Year
presents
BDPA Philadelphia Annual Recruiters Roundtable
Wednesday, October 17, 2012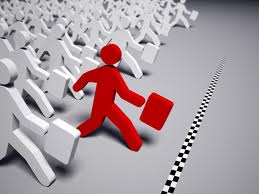 According to the US Bureau of Labor and Statistics, "From March 2011 to March 2012, employment increased in 293 of the 328 largest counties. Over the same time frame, the U.S. average weekly wage increased by 5.4 percent..."
BDPA-Philadelphia's "Annual Recruiters Roundtable" is a forum that will facilitate gaining knowledge of current and future trends for IT and IT related fields. This forum presents a wonderful opportunity to network with hiring managers across multiple industries.
Please join us for a lively, candid discussion on what steps you should take to get the job and to stay competitive.
The following companies have been invited to participate:
Cigna, Deloitte, Erin Gerald Affliates, Oracle, CitiGroup, PNC, Zog, Comcast
Resumes will be accepted during this event. You can also upload your resume with National BDPA at http://www.itdiversitycareers.com/
Recruiter's Roundtable AGENDA
6:00p.m. Sign in at registration table. Companies are directed to their company hosted tables. Networking with attendees.
6:30p.m. Welcome speech and panelists are introduced and given 2 – 5 minutes to explain their company and roles.
6:50p.m Panelists discussion begins
8:00p.m Panel discussion ends. Networking with attendees resumes.
9:00p.m. Program ends.
To serve as a recruiter on our panel, please contact:
Sally McNamara, VP of Education for more details at sally.ncmamara@bdpaphilly.org
For questions about our Scholarship Information Technoloy and Educational Scholarship (SITES) Program, please contact James.Gadsden@bdpaphilly.org , HSCC Coordinator at hscc@bdpaphilly.org.

To make a donation to our scholarship programs, please visit us on crowdrise at www.crowdrise.com/BDPAPhiladelphia
About BDPA
BDPA was founded in 1975 by Earl A. Pace, Jr. and the late David Wimberly in Philadelphia to address their concerns about minorities in the data processing field who were underrepresented in middle and upper management positions. Today BDPA's 45 chapters, throughout the US, serve as a catalyst for technical development and