Description
2016 BUSINESS BOOT CAMP NYC PART 2
Hosted by Forbes30Under30 Entrepreneur
We surpassed 360+ registrations for the annual business boot camp on July 30th. Due to popular demand, we will provide a crash course version of the event on August 13 from 10am-2pm. That's 4 hours of jam packed content!
---
Agenda:
10:00am
Introduction: BrandEntrepreneurs.com and top free offers for startup founders

Speaker: Rise NY
10:30-11:00am
Overview, Pitching 101, Branding 101
11:00-11:30am Customer Acquisition
How to acquire customers via inbound marketing w/ Ty (LinkedIn)
11:30-12:00pm Marketing, Press, Media
How to tell your story w/ Lisa Chau (Huffington Post)
How to pitch media w/

Svati Narula -

Reporter at Quartz
How to craft your brand and build a business w/ Vicky Wu Forbes 30 Under30
12:00-12:30pm Funding

How to raise $25k-$100k in 6 months by Christine Souffrant Ntim Forbes 30 Under 30
12:30-1:00 Product Development
How to launch an MVP for Non Tech Founders by Christine Souffrant Ntim Forbes 30 Under 30
1:00- 2:00pm Growth Hacking
by Vincent Dignan- 40 Hacks and Shortcuts Your Startup Needs

Looking to get traction for your business or startup product? Interested in new-wave marketing? BNT welcomes Growth Hacker Vincent Dignan, who will share actionable tactics you can easily implement right away, even on a budget, to grow your business!
Growth Hacking Areas:

• Quickly growing your community online

• Your pre-launch strategy
• Ensuring your emails and tweets get seen/answered
• Creating easy workflows
• Content marketing
• User acquisition
Vincent will reveal the tips and tricks the big startups have used, as well as secret hacks Vincent has used with clients he has worked with at his agency, Magnific. This talk was voted best workshop at SXSW V2V 2015! Check out the awesome feedback and reviews Vincent has been receiving for his talks!
Learn:

1. An introduction to the "hacker mindset" and how you can use it to quadruple your growth.
2. A step-by-step on how to rapidly grow your social media communities and get free traffic/users/feedback from Facebook, Twitter, and Instagram.
3. Outlining a perfect pre-launch strategy to gather emails so you have users on day one.
4. A brief outline of how to hack PR coverage, and some tactics to quickly boost your SEO.
5. An overview of the most up-to-date tactics and software to enable efficient email marketing, sales, and productivity.
6. How to build your marketing stack for just $9 a month.
7. Everything you need to know about user experience in 90 seconds (really!).
---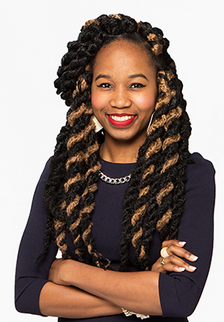 Host: Christine Souffrant Ntim is a Haitian-American entrepreneur with over 7 years business management experience across 30+countries. She was selected for Forbes 30 Under 30, AdAge 40 Under 40, and Caribbean Change Makers 30 Under 30 in 2016. She speaks on leadership, disruptive entrepreneurship, and social impact at the United Nations, TEDx, European Forums and over 20+ global conferences each year. She also interviews top influencers in the Middle East as the Managing Director of Startup Grind Dubai, powered by Google for Entrepreneurs. Her entrepreneurial journey started with Vendedy a social network connecting global travelers to street markets. The innovative platform was featured in Forbes, Entrepreneur Magazine, Huffington Post, Inc Magazine, IBM Global Entrepreneur, Microsoft, the Clinton Global Initiative, Master Card Priceless Pitch, SheKnowsMedia Pitch, Chivas Venture Million Dollar Prize, Forbes Million Dollar Prize Top 40, SOCAP Gratitude Network, Rent the Runway Project Entrepreneur and Digital Entertainment World. Her efforts to digitize the $10 trillion dollar street market economy has been recognized by top influencers of Singularity@NASA and Draper University.
---
Customer Acquisition 101
---
Svati Narula -
Reporter at Quartz
---
Lisa Chau is a digital strategist with global marketing and public relations experience. She has been published in Forbes, US News & World Report as well as Huffington Post on TABLES: Technology – Academia – Business – Leadership – Entrepreneurship – Strategy. Her work includes profiling high level executives, successful entrepreneurs, established professors, distinguished creatives and award-winning authors. A Ted-Ed lesson creator, Lisa is also extremely involved with education, lecturing undergraduates and MBA candidates at The New School and Baruch College. At MIT, she taught a seven week summer course which covered the use of social media to enhance professional networking.Lisa currently works in communications and business development for Watertree Health in New York City by Grand Central.
---
Funding 101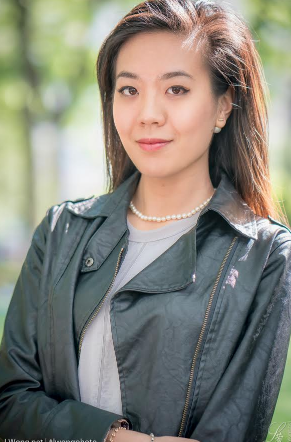 Forbes 30 Under 30: Vicky Wu leads global e-commerce partnerships at ZX Ventures, the venture capital and accelerator funded by AB InBev. She has spent the past 7 years developing start-up and early stage businesses ranging from hedge funds to fashion to now beer. Previously she was a founder of ZAOZAO, which connected emerging fashion designers to shoppers around the world, operating in Hong Kong, Singapore and New York, exiting the business in 2015. Vicky was named to the Forbes 30 under 30 list for her retail & e-commerce achievements in 2016.
---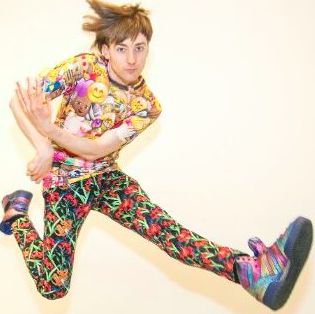 London-based Vincent Dignan is a writer and professional speaker who helps grow early-stage companies through a combination of rapid social media growth, and guerrilla community management tactics. He founded planetivy.com & screenrobot.com. They have received nearly 20 million pageviews, while content he has overseen for other clients has received over 150 million page views so far. His growth hacks have seen companies go from zero to thousands of signups/followers/users virtually overnight. His company, Magnific, beat 1500+ other startups to be accepted into prestigious accelerator Techstars London. He was asked by The Duke Of York to help his companies at Pitch@Palace 4.0 and boost social media on the night of the event at St. James's Palace with The Duchess of York. He has been interviewed in Inc, New Statesman, TechCrunch, and The London Economist , and has written for the likes of Huffington Post and Tech City News. He put on secretsauceconference.com, a one-day conference to help London startup entrepreneurs boost their companies. It attracted 600+ attendees throughout the day and night event.His company has driven thousands of followers, conversations, and signups for other startups. He has given talks at conferences and events around the world on content marketing, social media, growth hacking, and user acquisition. His "growth hacking in real time" talk was voted best talk at SXSW V2V 2015 in Las Vegas. He is the cover star of, and guest-edited, the February 2016 issue of "Disrupts" in London UK. He recently completed a 30-date speaking tour of the United States, speaking at 11 different cities, including AT&T conference in Austin (for SXSW 2016), UCLA, and Nasdaq Entrepreneurial Centre (San Francisco). His first book, "Secret Sauce: A Growth Hacking Playbook" has raised over $75,000 on Indiegogo so far. If you're looking to increase your users/traffic/revenue, you'll like this. If you're looking to get into digital marketing and don't know where to start, you'll definitely like this. And if you want to grow your business, you'll LOVE this. Lots of actionable, practical advice: https://www.indiegogo.com/projects/secret-sauce-a-step-by-step-growth-hacking-guide–2/x/14336784#/.
---
Venue Host:
Rise New York is part of a global community of the world's brightest thinkers and doers creating the future of financial technology. We listen, nurture and oxygenate through our international network of Rise spaces, and connect, co-create, and scale innovation, in partnership with Barclays. Rise New York also houses a world-class event space and is home to the U.S. cohort of the Barclays Accelerator, powered by Techstars.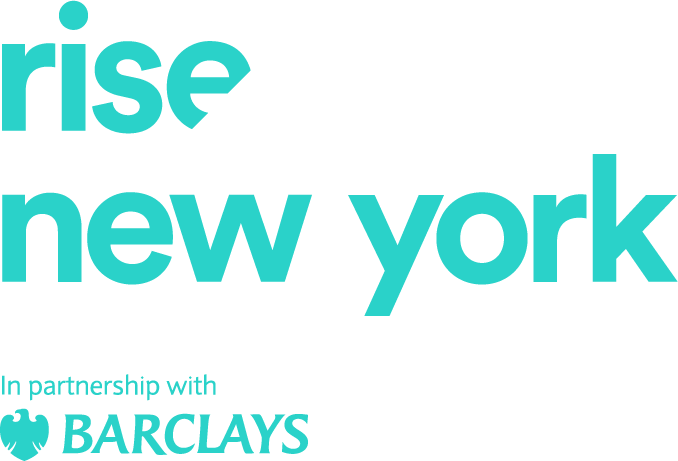 Event Partners: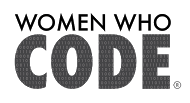 ---
2016 FREE BUSINESS BOOT CAMP-SOLD OUT.....Here is overview of the NYC Edition on July 30th
NOTE-THE INFO BELOW IS AN OVERVIEW OF A PAST EVENT!
Hosted By Forbes 30 Under 30 Entrepreneur-Christine Souffrant
http://brandentrepreneurs.com/free-2016-nyc-annual-boot-camp-agenda-speakers/
Date: Saturday, July 30, 2016 Time: 9am-5pm
8am-9am Registration
9-9:30am-Opening Remarks & Orientation
9:30-10am-Customer Acquisition 101
15 Minute Workshop-Customer Acquisition w/ Angela Lee of 37 Angels

15 Minute Q/A session
10-11am Product Development 101
15 Minute Workshop- Ideation and Beta Testing 101 w/ Christine Souffrant of

Vendedy

15 Minute Workshop-Product development 101 w/ Daniel Doubrovkine of Artsy

Panel of Perspectives (Speakers TBA)
11:00-12:30pm Press, Media & Marketing 101
15 Minute Workshop- Pitching, social media campaigns, press, and PR w/ Lisa Chau

Panel of Perspectives w/Kelly Hoey (Inc Magazine), Natasha Israni (Reuters TV), Danielle Muoio (Business Insider), Christina Blacken (Gawker)
12:30-1:00pm Working Lunch w/ PlantBasedForYou (Pitch Off Contestants)
1pm-2:15pm Funding 101
5 Minute Workshop- How to raise capital via pitch competitions w/ Christine Souffrant Founder of

Vendedy

10 Minute Workshop-Angel & VC investment w/ Elizabeth Galbut is the Founding Partner of SoGal Ventures

Panel of Perspectives-Charlie O'Donnell (Brooklyn Bridge Ventures), Elizabeth Galbut (SoGal Ventures), Veronica Guzman(Wam Ventures)
2:15pm-2:30pm Legal 101
Workshop w/ Richa Naujoks- Partner@Nixon Peabody
2:30pm-3:00pm Social Impact
Panel of Perspectives w/ BulBul Gupta, Joey Ortiz, Sergei Revzin
3:00-3:15pm Top Lessons of Entrepreneurs
Presentations- Davida E. Arnold, Samira Salman, Georgie-Ann

Getton
3:15-4:00 Branding 101
Presentation- Susan Soloman-President of Women Entrepreneur Festival

Forbes 30 Under 30 Panel- Arad Malhotra, Karim Abouelnaga,Thomas Matzner
4:00pm-5pm Networking & Startup Ecosystem Panel 101
10 Minute Workshop on how to leverage startup ecosystems

Panel of Perspectives w/ Roopa Unnikrishnan (TiE),

Varelie

Croes, John Lynn ( Startup Institute), Lynn Loacker (Partner- in- Charge, New York Office-Davis Wright Tremaine LLP)
---
Post 5pm7pm- Networking event sponsored by Draper University- Tim Draper, legendary Silicon Valley venture capitalist founded Draper University in 2012 with a vision and belief that in order to change the world we have to change education. Draper University aims to teach entrepreneurship globally in an entirely new way. Through hands on training, an innovative curriculum and thought leadership Tim Draper brings together young entrepreneurs, startup founders, executives and investors all under one roof. Tim Draper has deep roots in entrepreneurship and venture capital with a rich background that started by founding Draper Associates in 1985. Tim is thrilled to be leading the charge to disrupt entrepreneurship education and is excited to have Draper University as the star of the show in the new ABCFamily series: StartupU. Fall 2016 Applications now open: http://www.draperuniversity.com/apply