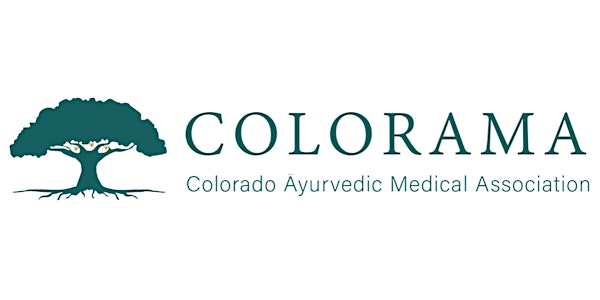 Annual Member's Meeting
Join us for an annual update about the state of Ayurveda in Colorado.
About this event
The primary purpose of this meeting is to provide members with an update about the "State of COLORAMA" and initiate voting in our annual election of board members.
As in recent years past, voting will be open for one week and will be done online. Eligible voters will receive their ballots via email during this Member's Meeting. 
Up for election this year are two individuals:
Dr. Hemlata Unavekar
Hema has been serving as an interim Board member for most of 2022, supporting the conference and transitioning into the role of Treasurer.
David McConaghay
After six years on the Board (2016-2021), David transitioned onto the Advisory Board at the start of 2022. Now, David is called to rejoin the Board of Directors for a third term.
The whole COLORAMA family is invited to this event. Whether or not you are a current member, please join us to learn about where we are and let us know where you'd like to see us go.