Location
Randalls Island Park
20 Randalls Island Park
New York, NY 10035
Kappa Omicron Chapter of the Omega Psi Phi Fraternity, Inc. presents THE 2022 KO FISH FRY | SATURDAY JUNE 25th 12PM - 10PM
About this event
Kappa Omicron Chapter of the Omega Psi Phi Fraternity, Inc. presents
THE 2022 KO FISH FRY | SATURDAY JUNE 25th 12PM - 10PM
Where: Randall's Island, Harlem River Picnic Area. Next to the Ichan stadium.
**Feel free to bring something to lay on & sit on; Card and board games encouraged.
Kids 15 and younger are welcome to attend and eat for free. The weather will be stellar! RSVP and start planning:
Purchase Your Tickets Now!! Early Bird Tickets are $40. Much more at the door!!
That gets you a full belly, great music, and an OWT time with KO! Admission and Early Bird price not guaranteed without an advance ticket so don't get left owt! 
Transportation Logistics are much easier this year and On-Site Parking!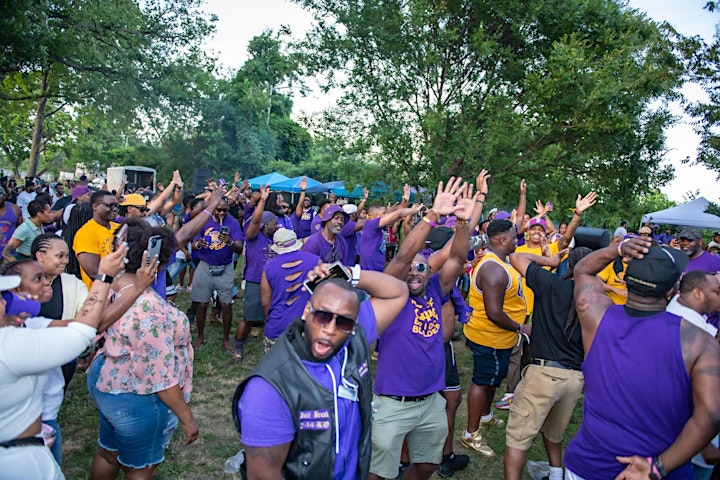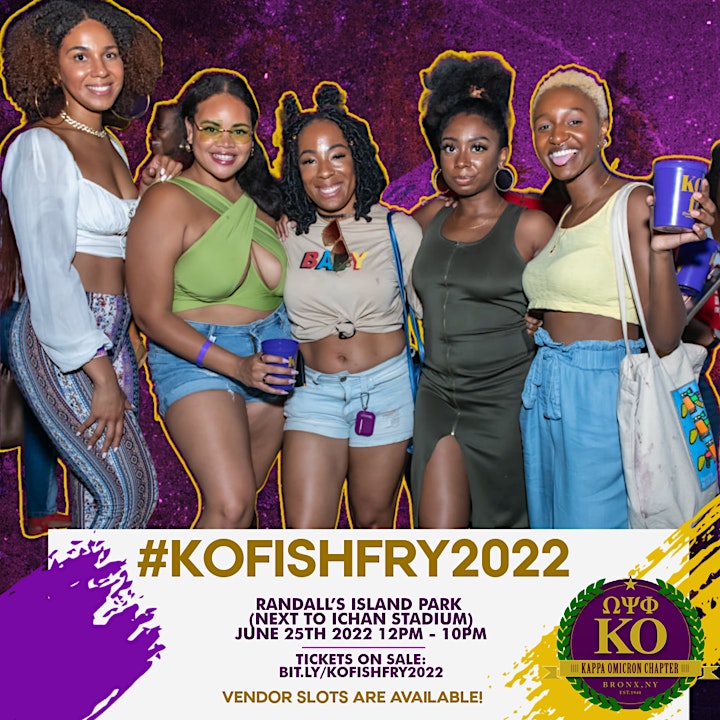 Site Logistics: 2022 Fry Site Logistics - Public
Landmark/GPS Address: Next to the Ichan Stadium.
Public Transportation: 6 train to 103rd street and walk east of 103rd street footbridge. You can also take M35 bus from the NE corner of 125th Street and Lexington Avenue.
General Randall's Island Info and Directions: https://randallsisland.org/visit/general-information/Shuttle Service available from Manhattan directly to the Fry!!
Every hour on the hour from 9am – 7pm; Every half hour 11:30am – 5:30pm
Shuttle stops at NE corner (Bus Stop vicinity near mail boxes) of 3rd avenue at 72nd, 77th, 86th, and 96th street.