Description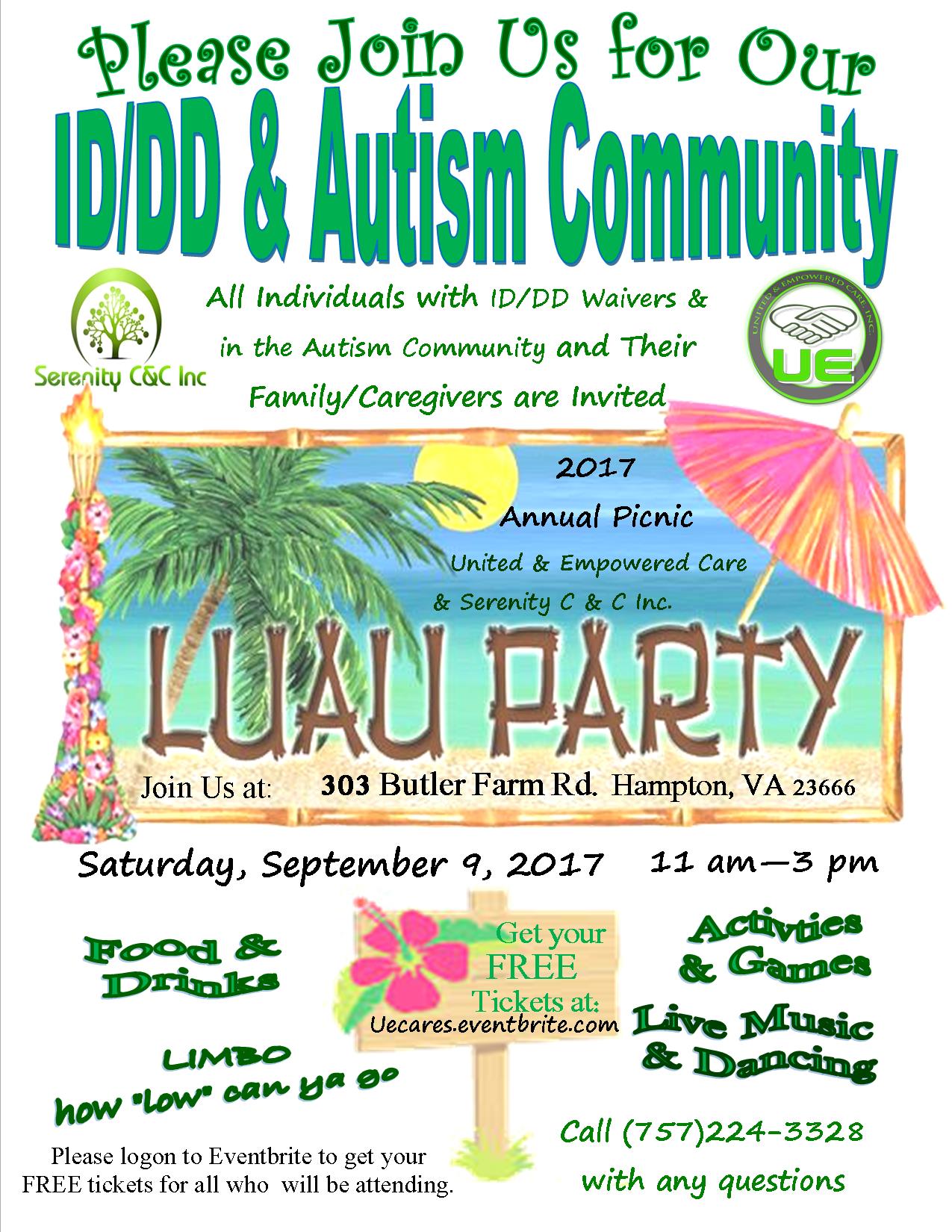 It's Time for Our Annual Company and Family Picnic.
This year we will be having a
LUAU (theme) Party on
Saturday September 9, 2017 11am-3pm

This event will be open to (the public) all individuals in
the ID/DD, Autism community in the Hampton Roads
area, along with their family members/caregivers.
We will have Live Music with a Band and a DJ, all sorts
of activities and games, and Lunch with a wide variety of
catered dishes.

Please be sure to REGISTER to get your FREE Tickets for all who will be attendingl.


Tickets will serve as RSVP for # of guest as well as your Catered Buffet Lunch Reservation.

Hosted By United & Empowered Care Inc. & Serenity C & C Inc.