Description
Celebrate summer with Rebuilding Exchange! Here are the details for this year's House Party:
Vote in our design competition! ReInvent

is a design competition utilizing only reclaimed materials, and the submissions will be revealed at this year's

House

Party

. Winning entries will be chosen both by a panel of judges and by attendees during the event.

Help us honor our current cohort of job trainees for their accomplishments during their time at RX!
Participate in a raffle with some awesome items and experiences
Food trucks will be stationed in the back, including yummy food from Donermen, A.Sweets Girl and Pierogi Wagon
FREE delicious beer from Burnt City will be aplenty

Photobooth provided by

Magnolia Photo Booth Co.
All this while grooving to jams provided by our fave Chicago DJ, Mo Manley
This year make your charitable contribution to Rebuilding Exchange, have an awesome time at our House Party, and leave with some cool swag! Here are your ticket options: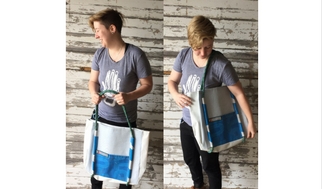 $20 gets you into the event and free beer for as long as the kegs are flowing
$50 gets you free beer plus an awesome RX t-shirt- Made in the USA with our custom tool hand print logo
$75 gets you free beer plus our limited edition, RX Made tote bag hand crafted with banners from last year's NFL Draft Town held in Chicago and rope from Brooklyn Boulders
$100 gets you free beer plus an RX t-shirt AND the RX Made tote bag

Rebuilding Exchange is a 501c3 non-profit organization and the value of the tickets are tax-deductible less the fair market value for goods or services received.
Is your company or organization interested in getting in on the fun?
Donate an amazing item and/or experience to be raffled off at the event.



Become a sponsor- there are some sweet perks at the various levels of sponsorship! One is a private workshop in our woodshop for your team! Check out all of our sponsorship levels here: rxhousepartysponsor.eventbrite.com
Please feel free to reach out with any questions, or if there is another way that you, or a business or organization you work with, would like to get involved. Email: kate@rebuildingexchange.org
Special thanks to our current sponsors:
Thank you to our generous sponsors!