Annual "give $1" Campaign

Thursday, October 12, 2017 at 12:00 AM (EDT)
Event Details
Land Mindz Inc's Great $1 Giving Campaign.  Donate $1+ in support of the ARTS.  
THANK YOU FOR SUPPORTING & BELIEVING IN US!             
-Dr. Shelton Land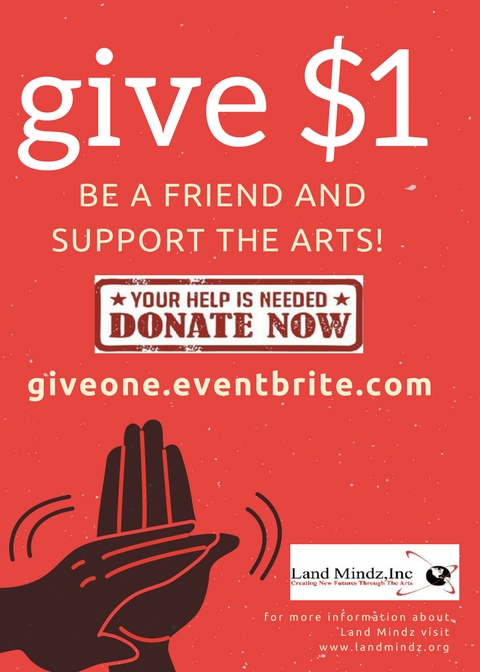 Organizer
Land Mindz Inc is a federally recognized 501(C)(3) public charity that works to build confidence, promote self-sufficency and create opportunities for unserved individuals through theatre and education. For more info visit us online: landmindz.org or find us on Facebook "Land Mindz, Inc"