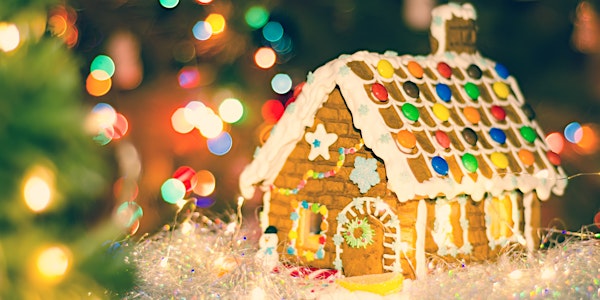 Annual Gingerbread House Contest 2022
Our 2022 Holiday Gingerbread Contest is Here!
When and where
Location
Littleton Food Co-op 43 Bethlehem Road Littleton, NH 03561
About this event
Make your dream house out of…..GINGERBREAD!
What do you imagine - a victorian mansion, cottage in the woods, an off-the-grid, sustainable abode, or maybe a tiny house? Is it in a snow-covered landscape? Is it in the tropics?
Enter our Annual Gingerbread House Contest and see what you can create with gingerbread and other edible decorations!
Gingerbread Houses will be displayed in our Co-op Cafe on Saturday, December 10 & Sunday, December 11.
**You do not need to have "Tickets" on Facebook or Eventbrite in order to participate or vote on entries**
TO ENTER:
Space is limited, so come to the Co-op and pre-register in-person at the Service Desk before Wednesday 12/7 at 8pm.
There are two categories: 15 and under, and 16 and older.
Gingerbread houses need to be dropped off at the Co-op Cafe on Friday 12/9.
Voting will take place on Saturday 12/10 (Member Appreciation Day and Holiday Fest!) and on Sunday 12/11.
Gingerbread Houses must be picked up on Monday 12/12 before 7pm.
We will count the votes and announce the winners on Tuesday 12/13, in-store and on social media.
COME SEE THE DISPLAY!
Even if you don't have a degree in gingerbread architecture you can still participate!
Come see the display in our Co-op Cafe on Saturday 12/11 & Sunday 12/12, and cast a vote for your favorite creations.
TWO PRIZES:
A winner in each category will receive a $100 Littleton Food Co-op Gift Card!!
How is that for stuffing in your stocking??