Annual Forum 2015 Storytelling and Communication

Thursday, March 19, 2015 from 8:00 AM to 4:30 PM (EDT)
Event Details
Storytelling and Communication:
Threads that Connect, Inspire and Motivate
Thursday March 19, 2015
Celebration! Cinema North 2121 Celebration Drive NE Grand Rapids MI
8:00a.m. - 4:30p.m.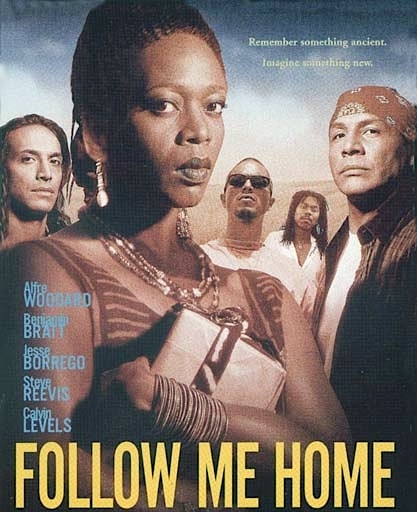 Featuring the film Follow Me Home  written and directed by Peter Bratt.
Starring Benjamin Bratt and Alfre Woodward
The film tells the story of four artists and their journey across the American landscape. It is an exploration of race and identity, weaving together traditions of Native, African and Latin cultures. Discussion following film with Peter Bratt.
Cost: $60 Full Day (includes breakfast, film and discussion, lunch and workshops)
       $40 Morning Only (includes breakfast, PRFC program, film and discussion)

Doors open at 8:00 a.m.  Program begins at 8:30 a.m  Film starts at 9:30 a.m.

Workshops Include:
Courageous Conversations  How do you have difficult conversations at work? What to say and what not to say! Listen to examples of what works for others. Interactive exercises included.  Presented by Mary Hartfield, Director, Community & Corporate Collaborations with Girls Scouts of Michigan Shore to Shore and  Mary Bowers, Director of People and Organizational Development, SpringHill Camps
I Remember Sky: Names, Memories and Grief This workshop will address the importance of memories in the construction of identity and survival.  Through body expression, writing, painting (expressive languages) participants will be involved in these three personal and collective themes.  Why do we have the name we have?  What is the meaning and how was it chosen?  What can we remember and what I can't? How do we express loss, pain and grief? Bring personal photos if you wish. Presented by Dr. Zulema Moret, Associate Professor of Spanish, Grand Valley State University  

Cultural Communication and Understanding
This session will focus on a number of things including empathy, culture and communication. This will be and interactive session and particpants will engage in meaningful conversations surrounding issues of perception and communication. Presented by Harry Weaver,lll, Educational Project Director, Anti-Defamation league, Michigan Region
Mino-Bimaadiziwin (The Good Life), Understanding One Native American Male's Journey: Ann Expanded View


During this session participants will become familiar with plights of Native Americans through one Native American male's perspective. The presenter will utilize Native American traditional stories and collaborative interaction in a cultural competent way, where participants are strongly encouraged to bring those difficult questions they have always wanted to ask about Native Americans, but did not have one to ask.  In addition, participants will have a better understanding of how every ethnic group has commonalities that we all share in our every present journey to equity, exclusion and racial healing.

Presented by Naanibiwin Mkwa AKA Jonathan P. Rinehart Sr., Fellow, W.K Kellogg Foundation Leadership Network Fellowship
My Story is My Cultural Picture  We all have a story, a story that makes us unique and explains our cultural view. In order to build bridges, grow in awareness, and hear someone else's story we need to understand ours first. This workshop will help you explore your own story as well as offer some "tools" for your own journey in racial reconciliation. Presented by Sydeon Harvey, Director of Operations, Family Outreach Center
Coaching Tips for the ICARE (Institutional Challenge to Achieve Racial Equity) Assessment

  What you need to know to assess your organization in six targeted areas to create a racism-free environment. Presented by Lisa Mitchell, Executive Director and Melvene Tardy, Assessment Administrator, Partners for a Racism-Free Community
What is the Intercultural Development Inventory (IDI)? This workshop will introduce you to the IDI and how it's used for individual and group development in order to change behaviors to effectively work to accomplish goals with a diverse group of people. Presented by Lisa Mitchell and Melvene Tardy
Register now or go online to prfc-gr.org or mail check with attendee names and emails to:
  PRFC 250 Commerce SW Grand Rapids MI  49503
For questions please call 616-466-6187 or email staff@prfc-gr.org

When & Where

Celebration! Cinema North & IMAX Theatre
2121 Celebration Dr NE
Wave Room & Theatre
Grand Rapids, MI 49525


Thursday, March 19, 2015 from 8:00 AM to 4:30 PM (EDT)
Add to my calendar
Organizer
Partners for a Racism-Free Community
Eliminating Institutional Racism
Building Racial Equity

Annual Forum 2015 Storytelling and Communication