Annual Fall Workshop featuring Laurie Watson

Friday, October 10, 2014 from 8:30 AM to 4:00 PM (EDT)
Event Details
Everything You Ever Wanted to Know About Your Client's Sex Life,
But Were Afraid to Ask
Beginning the Clinical Conversation
Our patients' sex life can be a window into much of their inner world as well as aspects of their relationships. Sexual desire enlivens individuals and bonds couples. Talking to patients about this intimate subject can deepen our work and yet we often don't know when or why to bring it up. As clinicians, we might feel limited by the degree of our own erotic experiences, our comfort level with this intimate subject or our knowledge about resolving sexual problems. Learn how sex is intricately involved in a couple's power struggles, how freedom of eroticism reflects childhood attachment, and how to fix common sexual problems.
Objectives:
1) Justify why and when sexual assessment questions should be asked.
2) Discover three ways to make the client comfortable talking about sex.
3) Know the difference between the male and female arousal patterns.
4. Discover the role sex plays between avoidant and anxiously attached partners.
5. Examine family of origin patterns that damage or limit sexual freedom in their offspring (time, low libido, sexual autonomy).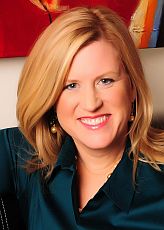 Laurie Watson, LMFT, LPC, AASECT certified sex therapist, and certified psychodynamic psychotherapist has debuted her first book Wanting Sex Again -How to Rediscover Desire and Heal a Sexless Marriage (Penguin) in December 2012.  She blogs for Psychology Today in Married and Still Doing it and lectures at Duke's and UNC Chapel Hill's medical schools on sexual function and dysfunction.  A popular media figure, Laurie has appeared on the Katie Couric Show and is regularly on radio in Raleigh and Greensboro.
http://www.awakeningscenter.net/
When & Where

NC State University: McKimmon Conference & Training Center
1101 Gorman St
Raleigh, NC 27606


Friday, October 10, 2014 from 8:30 AM to 4:00 PM (EDT)
Add to my calendar
Organizer
North Carolina Society for Clinical Social Work
Annual Fall Workshop featuring Laurie Watson