Annual Ethics and Fraud Day

Friday, March 22, 2019 from 8:00 AM to 5:00 PM (EDT)
Event Details
Course Title: Annual Ethics and Fraud Day (8 CPE)
Synopsis: On behalf of the IIA Baltimore Chapter, various speakers with significant subject matter expertise will provide a full day of fraud and ethics training (4 CPE for Ethics / 4 CPE for Fraud).
Training Overview: 

Getting Ethics Right: Recognizing and Responding To Real-Word Ethical Challenges and Fraud Risk – 4 CPEs
We all want to do the right thing as well as wanting to see other do the same. Yet, too often we either have mis-information about what is ethically appropriate in the workplace or, in the alternative, we simply don't know how best to respond when we see something that ought not be happening, including but certainly not limited to fraud.
This almost-entirely interactive program will show us how to recognize a wide array of ethical challenges in the work environment that often go unnoticed or ignored as well as how best to respond to them.
Learning Objectives:
Attendees will be able to:
1.    recognize a minimum of six previously unseen and often overlooked or ignored ethical challenges in the work environment.
2.    respond appropriately to ethical challenges, big and small, in the work environment.
3.    Articulate a minimum of three appropriate action steps for cases in which they are unsure how best to respond to an ethical challenge or fraud risk in the workplace.
Creating A Culture That Drives Ethics and Compliance While Preventing Fraud– 4 CPE
It may be true that only a fraction of ethics issues involve fraud but it's hard to imagine any fraud that doesn't involve an ethical issue. Creating a culture that drives ethics and compliance also creates a culture that reduces fraud risk while both detecting and intervening with fraud attempts more quickly and effectively
This highly interactive workshop will help you learn to harness your sphere of influence – whether that influence is personal or professional, formal or informal – to help create a work culture where decisions are consistently made with ethics, compliance, and accountability being constant underpinnings. In particular, we will focus on ideas and techniques for using the components of existing organizational infrastructures (i.e. no new investments required) to help get that job done. We will also focus on how to assure that this effort keeps employees 'minding the store' on both detecting and responding appropriately to often-overlooked fraud risk.
Regardless of whether you're a newly minted front-line employee or a seasoned senior manager or executive, this program will give you specific ideas and tools you can use to help create and maintain a culture where ethics, compliance, and accountability always come firs and fraud takes a back seat to employees doing the right thing.
Learning Objectives:
Attendees will be able to:
1.    articulate a minimum of six routine actions any employee can and should carry out that will support a culture of ethics, compliance, and accountability.
2.    write (or rewrite) a high impact values statement that, if appropriately implemented, will provide a strong foundation for creating and maintaining a culture of personal, departmental, or organizational ethics.
3.    identify a minimum of five components of their organization's existing infrastructure that can be leveraged more effectively to drive a culture of ethics, compliance, and accountability while reducing and preventing fraud.
4.    Create a functional, focused plan to help both create and maintain a culture that drives ethics, compliance, and accountability while reducing fraud.
Target Audience:  This course is intended for anyone needing Ethics as part of their CPA certification requirement in Maryland or anyone interested in preventing/detecting fraud and corruption in their organization. The Ethics session qualifies for 4 CPE in behavioral ethics and will fulfill the Ethics requirements for Maryland CPAs. 
Date: Friday, March 22, 2019 
Time: 8:30 – 5:00 (Registration starts at 8:00) 
Notes: Continental Breakfast, Lunch and Coffee Breaks included         
CPE: 8 Hours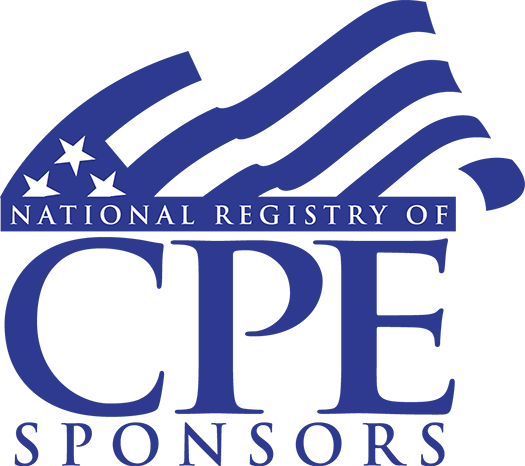 The Insitutute of Internal Auditors Baltimore Chapter is registered with the National Association of State Boards of Accountancy (NASBA) as a sponsor of continuing professional education on the National Registry of CPE Sponsors. State boards of accountancy have final authority on the acceptance of individual courses for CPE credit. Complaints regarding registered sponsors may be submitted to the National Registry of CPE Sponsors through its web site: www.nasbaregistry.org.
Field of Study: Auditing
Delivery Method: Group Live
Program Level:  Basic. There are no prerequisites or advance preparation needed.   
Questions or for more information
:
Contact Ryan McNamara, VP of Programs at ryan.mcnamara@protiviti.com. 

State Agencies, please note we are aware that you may find you cannot register online using your credit card. Please contact Ryan McNamara, VP of Programs at ryan.mcnamara@protiviti.com and provide (1) the list of attendees with their email addresses, (2) agency name, and (3) whether or not each attendee is a member, and (4) your (buyer's) name and a phone number where we may contact you. We will phone you back to register you manually. At that time you may furnish your credit card for processing. We do not retain credit card numbers and process all registrations and payments through EventBrite.
Charity Drive
When you attend this training, please bring shelf-stable food and snack items, kitchen supplies and personal care items (see below for wish list items) to benefit Believe in Tomorrow Children's House at Johns Hopkins, a housing program that provides overnight accommodations to families of children receiving cancer treatment the hospital.
·      Cereal
·      Breakfast/energy bars
·      Snacks (single serving): cereal bars, granola bars, peanuts, trail mix, fruit snacks, potato chips, pretzels, cookies
·      Spices
·      Canned soups
·      Tea bags
·      Coffee
·      Single serving creamers
·      Juice boxes
Save This Event
When & Where

The Conference Center at the Maritime Institute
692 Maritime Boulevard
Building 3 - Classroom 2 (Downstairs)
Linthicum Heights, MD 21090


Friday, March 22, 2019 from 8:00 AM to 5:00 PM (EDT)
Add to my calendar