Annual EPHC Hazard Vulnerability Assessment Meeting
Description
The Santa Clara Valley Emergency Preparedness Healthcare Coalition (EPHC) invites you to an Annual Hazard Vulnerability Assessment Meeting.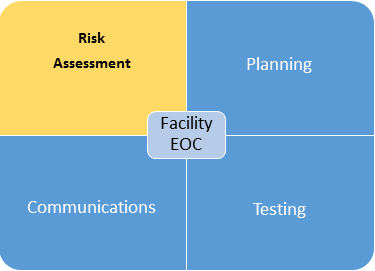 Special Guests: Anne Wein, Operations Research Analyst, U.S. Geological Survey and James L. Wollbrinck, Security & Emergency Preparedness Specialist, San Jose Water Company will share information on local hazards and their impacts on Santa Clara County healthcare delivery system.
Subject matter experts from Kaiser Santa Clara and El Camino Hospital will lead us in a short overview of completing hazard vulnerability assessments and updating an existing hazard vulnerability assessment.
This meeting will assist in meeting the new CMS Emergency Preparedness requirement of conducting facility based hazard vulnerability assessments/risk assessments.
For more information or questions, please contact Marina Zamarron, Health Planning Specialist III at marina.zamarron@phd.sccgov.org.