Annual Disruptive Innovation Conference

Saturday, September 14, 2013 from 10:00 AM to 4:00 PM (PDT)
Event Details

Pan IIT Southern California 
presents
 Annual Disruptive Innovation Conference 2013
This event is open to the public, not limited to IIT alumni  
Focus of this year's conference: Medical Technology and Big Data Innovation.
Pan IIT Southern California invites you to its "Annual Disruptive Innovation Conference"
You are invited for a day of insights, dialog, discussion, and understanding of the promise of Technology in Medicine and Innovations in Big Data . 
Meet and listen to Ray Cohen, a serial entrepreneur in medical technology who recently sold his latest pre-revenue startup for $425 million to Boston Scientific.  Ask questions to the CEO of ImmuneGene that is developing therapeutics to treat cancer and autoimmune disorders, and to the director of marketing at $10+ Billion Covidien's Neurovascular Division.  Hear a fresh Caltech PhD engineer, who already has 30 patents and two startups, talk about his innovations in medical diagnostics that have the potential to drop the cost and speed of diagnosing and monitoring diseases by orders of magnitude. 
Meet leaders from Big Data platform companies like Oracle and Pivotal and see how DIRECTV, a $30 Billion entertainment company is leveraging the Big Data platform. Speak to the VP of Marketing and Operations at Factual, a location platform that enables a personalized and contextually relevant mobile experience that we all take so much for granted on our mobile devices.  
Be a part of this exciting conference! Register now!
Agenda
10:00 am - 11:00 am   Welcome, event kick-off
11:00 am - 12:15 pm   Panel discussion on Life sciences innovation 
Moderator: Gunjan Bagla: Managing Director, Amritt
Panelists:
Ray Cohen: Chairman of the Board at Lombard Medical Technologies, PLC
Sanjay Khare: President, Immugene 
Aditya Rajagopal: Entrepreneur, Caltech
Dr. Sanjay Shrivastava, Director, Global Marketing, Covidien
12:15 pm - 01:00 pm   Lunch & networking
01:00 pm - 01:45 pm   Keynote by Vijay Amritraj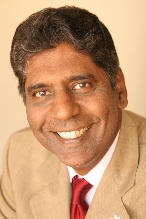 02:00 pm - 03:30 pm   Panel discussion on Big data innovation 
Moderator: Ravi Chatwani: CEO, Prosum Technology Services
Panelists:
Eva Ho: VP of Marketing and Operations, Factual
Saranathan Govindarajan: Senior Director, DIRECTV
Aalok Muley, Sr. Director Product Management, Oracle
Kaushik Kunal Das, Sr. Principal Data Scientist, Pivotal
03:30 pm - 04:00 pm   Networking & high tea
Bios:
Vijay Amritraj
So much has been written and said about Vijay Amritraj, that one needs to spotlight those aspects of his life that take him beyond just another celebrity with a foundation.
In sport, Vijay has beaten the world's best in tennis, including Bjorn Borg, John McEnroe, Jimmy Connors, Ivan Lendl, John Newcombe, Stan Smith, and has repeated as a Quarterfinalist at Wimbledon and the US Open. Ranked #1 in Asia for 14 years, Vijay holds the record for the longest run in Davis Cup play, where as India's Davis Cup Captain he lead the team to the Finals twice in 1974 and 1987.
Since 1991 Vijay has been the Lead anchor and Host for "ESPN Star Sports" broadcasting to the world's largest sporting audience. Covering Wimbledon, US Open, Australian Open and other ATP Tour events, along with the PGA Masters, Vijay is one of the world's most recognizable sports celebrities.
Because of his extensive knowledge of politics and business within India, Vijay was secured by ABC, ESPN, Sony Entertainment, Turner Broadcasting, and IMG to strategize their successful business entry into India and other parts of South Asia. Vijay serves as Chairman of Grey First Serve, Sri Lanka's leading advertising agency, and is director of The Leela Group of Hotels in India. Vijay serves as a brand Ambassador for Rolex and Jaguar Land Rover.
Vijay addressed the United Nations in May 1988, on the occasion of the 25th anniversary of the Special Committee against apartheid in South Africa. He was appointed United Nations Messenger of Peace on February 9, 2001 by Secretary General Kofi Anan. Vijay was awarded the Padma Shri by the Government of India, for enhancing India's image overseas. Vijay was President of the ATP Tour Player Council from 1989 through 1992 and again in 1994. He was awarded the prestigious Pierre Coubertin Award by the United Nations in Paris in November 1988 and is the only Asian to receive the honor. Vijay was named Davis Cup Centennial Ambassador by the International Tennis Federation in 1999, and was unanimously elected to Honorary Membership of The All England Lawn Tennis Club at Wimbledon. He carried the Olympic Torch at the 1988 Seoul Games. In 2006, Vijay founded The Vijay Amritraj Foundation, an international charity serving the destitute of India.
With his charm and talent Hollywood quickly approached Vijay to Co-star in the James Bond film Octopussy with Roger Moore. He later co-starred in Star Trek IV with William Shatner and Leonard Nimoy. Vijay appeared as a guest on "The Tonight Show" with Johny Carson and "Good Morning America" in the U.S., as well as "Breakfast Time" and "Good Morning Britain" in the U.K. He guest starred in various TV Shows in the 70's and 80's, including "Hart to Hart" and "Fantasy Island" and went on to star in his own ensemble cast series "The Last Precinct" and "What a Country."
Life Sciences Panel
Gunjan Bagla

Gunjan Bagla is founder and CEO of Amritt Inc., a global innovation consultancy with numerous clients in the medical and related industries, including Covidien, Becton Dickinson, J&J, Clorox, Roche Diagnostics, Gojo and others. Amritt helps medical device companies to grapple with the economies of India and China. His articles have been featured on the Harvard Business Review blog and he has appeared on BBC TV, National Public Radio, the New York Times and the Financial Times as the India Expert.
Most recently, Gunjan was a speaker at the MD&M East 2013 Conference which was held in June. Earlier, he participated in the Break-out Session on Globalization within the MD&M West Conference, as also in the Keynote Session for the entire Anaheim event on Feb 14, 2013. Gunjan was a featured speaker at India's largest Medical Device Conference, held in January, 2013 in Ahmedabad, India. 
Ray Cohen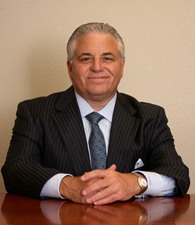 Ray Cohen is an accredited public company director and veteran life sciences executive with 30 years in the healthcare industry.
Mr. Cohen is as a member of the board of directors of a number of private venture-capital backed companies and publicly-listed companies in the US and Europe. Cohen currently serves as the Chairman of Lombard Medical Technologies PLC, (LSE: LMT), a UK-based publicly-held manufacturer and marketer of endovascular aortic stent grafts; as a director of Spectrum Pharmaceuticals Inc. (NASDAQ:SSPI), a biotechnology company with fully integrated commercial and hematology and oncology drug development operations; as the Chairman of JenaValve Technology Inc., a Munich-based privately-held manufacturer and marketer of transcatheter aortic valve systems; as a director of BioLife Solutions Inc. (OTC: BLFS), a manufacturer and marketer of preservation media for human cells; as Chairman of Syncroness, Inc., a privately-held contract engineering and product development firm; as a director of LoneStar Heart, Inc., a privately-held developer of novel biotherapeutics for the treatment of congestive heart failure and; as Chairman of Total Wire, Inc. a privately-held developer of a new category of smart wires for percutaneous interventional cardiology procedures.
From 2010 to 2012, Mr. Cohen served as the Chief Executive Officer and member of the Board of Directors of Vessix Vascular, Inc., a developer of a novel RF balloon catheter technology for treatment of hypertension that was acquired by Boston Scientific Corp. in November 2012 in a structured transaction valued at $425 million.
Previously, for nearly a decade, Mr. Cohen served as Chairman and Chief Executive Officer of NASDAQ-listed, Irvine, California based, Cardiac Science, Inc., a manufacturer of automatic external defibrillators that was ranked by Deloitte as the 4th fastest growing company in North America in 2004.
In his career, Mr. Cohen has been directly responsible for raising over $250M in capital from public and private investors and has been the architect of numerous buy-side and sell-side M&A transactions. In 2008, Mr. Cohen was named by AeA as the Private Company Life Science CEO of the Year and, in 2002, was named Entrepreneur of the Year by the Orange County Business Journal. Mr. Cohen holds a B.S. in Business Management from Binghamton University.
Sanjay Khare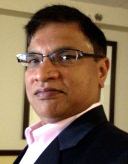 Dr. Khare is a founder of ImmunGene.  Dr. Khare received his Ph.D. in Immunology at the All-India Institute of Medical Sciences, New Delhi, India.  He has over 25 years of research experience in immunology at the Mayo Clinic and Amgen, Inc., and over 10 years experience in biotech business development.  At Amgen Sanjay led several drug development programs from basic research to clinical development, including a few still in the clinic from Phase I to Phase III. Sanjay has published over 40 peer reviewed research papers in Nature, PNAS, JEM and Journal of Immunology etc.. invited review articles and edited a book on TNF superfamily.  Dr. Khare has several patents and patent applications on immunology based biotherapeutics.  After founding ImmunGene about five years back, Sanjay has raised significant capital from Angel, Venture financing, Govt funding (SBIR etc.), non-Profit and corporate partnerships including a joint venture to develop novel empowered targeted biotherapeutics for cancer and immunological diseases.  
Aditya Rajagopal

Aditya Rajagopal is a budding entrepreneur who has received his bachelors and masters degree from California Institute of Technology (Caltech) and awaiting his doctoral degree in electrical Engineering from the same esteemed university. His area of interest is in biomedical engineering, a confluence of medical and engineering disciplines. His research and efforts are targeted at inventing novel bio-chemical detectors and point-of-care disease diagnostics instrumentation. Based on his body of work over the last few years, he has co-founded two molecular biology companies 's2a Molecular' and 'ChromaCode' based in San Diego. 's2a Molecular' specializes in developing and manufacturing total analysis systems instrumentation for polymerase chain reaction based disease quantification. This instrument is applicable for use in developing countries as well as industrialized nations as an office diagnostic machine. 'ChromaCode' uses combinatorics and analytics in the analysis and design of nucleic acid assays. In such a short career, Aditya has approximately 30 patents in biomedical technology.
Sanjay Shrivastava

Dr. Sanjay Shrivastava joined Covidien through the acquisition of ev3, Inc. in 2010, where he is currently a director of global marketing in its Neurovascular division.  Prior to his current position, he was a director, research & development at Covidien and ev3, where he led the development of a breakthrough device for revascularization in acute ischemic stroke patients.  Much of Dr. Shrivastava's career has been spent in developing cardiovascular medical devices including coronary and peripheral drug eluting stents, bare metal self expanding and balloon expandable stents, vena cava filter, heart valve, AAA stent-graft, clot retriever, and embolic coil.  He is a named inventor on approximately 30 issued or filed US patents and numerous International patents. He has been an invited speaker at many clinical, commercial, and engineering conferences and is the editor of a book titled "Medical Device Materials".  Dr. Shrivastava played a key role in starting "Materials and Processes of Medical Devices" under the auspices of ASM International for which he was the conference chair in 2003. Medical Device & Diagnostic Industry listed him among 100 Notable People in the Medical Device Industry in 2004.  He won the innovator of the year award at ev3 in 2008 and best project team award at Covidien in 2012.  Prior to joining Covidien/ev3, Dr. Shrivastava worked at Abbott Vascular and Edwards Lifesciences in the area of medical device product development.  Shrivastava holds a doctorate degree in materials science & engineering from the University of Florida and a bachelor's degree from the Indian Institute of Technology. 
Big Data Panel
Ravi Chatwani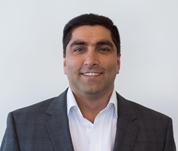 Ravi Chatwani leads the overall strategy and direction of Prosum Technology Services.  Ravi completed a BS and MS degree in Electrical Engineering from the University of Southern California, and completed an Entrepreneurial Masters Program from MIT.
Prosum is a technology services company that provides Management Consulting, ERP, Application, Infrastructure, and Talent Search to global clients such as DIRECTV, Levi Strauss & Co, Broadcom Corp, Warner Bros Entertainment, NFL.com, Broadcom Corp, Walt Disney, General Motors, Sony Pictures Entertainment, Yellow Pages, USC, UCLA, etc.  Prosum is headquartered in El Segundo, CA with a staff over 300 in Southern California.
Prosum is an Inc. 500 Company and has been ranked the 12th Best Company to Work For by the LA Business Journal.  Prosum has also been ranked multiple times as one of the Fastest Growing Companies and one of the Largest Minority-Owned Private companies in Los Angeles. 
Ravi is a member of SIM (Society for Information Management) and YPO (Young Presidents Organization) where he serves on the executive committee.  Ravi speaks on Core Leadership Secrets to entrepreneurs and MBA programs at USC and Cal State.  Ravi serves as board member for the Los Angeles Regional Food Bank.  Ravi also serves as a management consultant advisory board member to companies such as Adriden Global (intelligence and security firm, former senior agents of the CIA and FBI), PixelSpoke (a digital marketing experience agency), and American Data Corporation (a CRM consulting and Salesforce.com integration firm).  
Eva Ho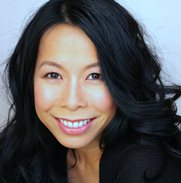 Eva is the VP of Marketing and Operations at Factual and also runs an early stage tech fund called Susa Ventures.  Prior, she was a Senior Product Marketing Manager at Google and Youtube for 5 years. Prior to Google, Eva was the head of marketing for Applied Semantics, a company that was sold to Google in 2003.  In 2008, she co-founded Navigating Cancer, a suite of tools and content that empowers cancer patients to navigate their best care.  She is also active in the non-profit sector, serving on the executive boards of First Descents, Iridescent, and Whole Child LA.  She also is an advisor for WebFWD, Mucker Lab, Common Crawl and newMe Accelerator.  Eva holds a MBA from Cornell and a Biology BA from Harvard.
Factual is a location platform that enables personalized and contextually relevant mobile experiences by enriching mobile location signals with definitive global data. Factual's real-time data stack builds and maintains data on a global scale, with Factual's core Global Places data covering over 65 million local businesses and points of interest in 50 countries. Factual's platform also provides location based mobile personalization and ad-targeting solutions along with data cleaning and mapping services for business listings and points of interest.
Saranath Govindarajan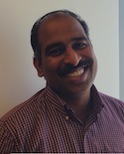 Mr. Govindrajan is the Sr. Director, IT Enterprise Strategy and Innovation at DIRECTV, a $30 billion entertainment company. headquartered in El Segundo, CA. Over the last 10 years he has been responsible for major initiatives and technology selections across the DIRECTV business platform. He is the enabler of enterprise innovation through creative use of technology (cloud, social and mobile) and business processes through crowd sourcing. He is also the co-author of BEA Weblogic Server 8.1 Unleashed, published by SAMS.
Kaushik Kunal Das

Kaushik Kunal Das is Senior Principal Data Scientist with Pivotal. His job is to find data science problems and solve them using the Pivotal Big Data Platform. He leads a team of highly accomplished data scientists working in energy, telecommunications, retail and digital media. His speciality is creating novel data science techniques for the Internet of Things. He did his engineering studies in the Institute of Technology of the Banaras Hindu University and the University of California at Berkeley. Before his current position he has worked for more than 10 years in analytics software (Rapt, Demandtec, M-Factor) and consulting (McKinsey). 
Aalok Muley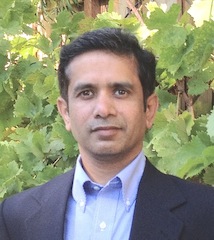 Aalok Muley is Senior Director for Database Server Technologies at Oracle. He is responsible for driving adoption of Oracle's family of database products, including software products such as Oracle NoSQL Database, Oracle Big Data Connectors and engineered systems such as Oracle Big Data Appliance and Oracle Exadata.
Mr. Muley has been at Oracle for over 16 years. As part of the product development organization, he is focused on working closely with partners and customers to design high-throughput, highly-available enterprise-grade solutions. He is an evangelist of Oracle's data management technologies, and is responsible for gathering customer requirements and market demand for future products.
Sponsors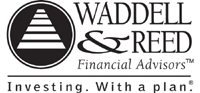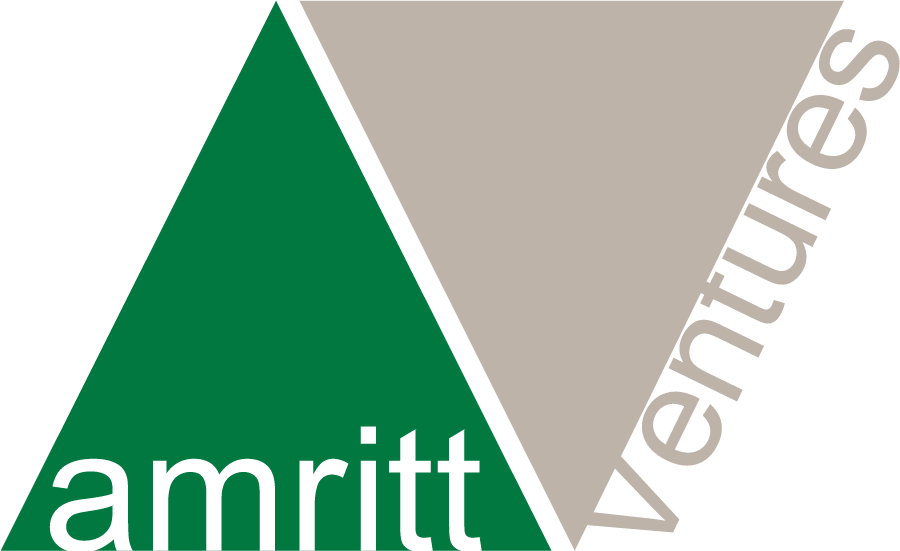 Amritt, The India Experts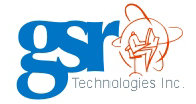 Tickets are non-refundable and non-transferable.
Contact
Arun Kiri: arunkiri@gmail.com (909-524-1452)
Smita Goel Bagla: smita.bagla@gmail.com (310-968-6899)
Pramod Kunju: pkunju@gmail.com (818-209-0172) 
Anindya Sharma: anindyasharma@gmail.com(949-742-2492)
Anirban Das: anirban.das1981@gmail.com (213-453-3851)
Navin Jerath: navinj@linxworks.com (818-360-6053) 

Arun Tripathi: atrip2000@yahoo.com (310-497-2504) 
Divya Shakti: divyashakti@gmail.com (352-328-8303)
All attendees acknowledge that none of the organizers and Pan IIT Southern california are responsible for any mishap/accident/negligence, whatsoever howsoever
All attendees 
acknowledge that Pan IIT Southern california will take pictures/video at the event which Pan IIT Southern california will use at its sole discretion
Attendee List
Sort by:

Date

|

First Name

|

Last Name
When & Where

Tanzore Lotus Banquet Room
50 North La Cienega Blvd
Beverly Hills, CA 90211


Saturday, September 14, 2013 from 10:00 AM to 4:00 PM (PDT)
Add to my calendar
Organizer
Pan IIT alumni association
PAN IIT Alumni Association of Southern California is an association of alumni & professionals associated with the all the seven Indian Institute of Technology (IIT), India who are based in Southern California. We are located in Los Angeles, California with our membership spanning all the way from San Diego to Santa Barbara.
Contributions of IIT alumni to economy, society, research etc are tremendous. Our members are accomplished entrepreneurs, professionals from various industries, renowned academicians as well as graduate students at Caltech, USC, Loyola Marymount, UCI, UCLA, UCR, UCSD, UC Davis, and UC Santa Barbara among others.
Our chapter aims in furthering the mission of Pan IIT Organization of USA by bringing the alumni of the 7 IIT s together. We strive to provide a substantial platform for communication, collaboration and mentorship to its members through various social and professional events.
Founded in 2005, PAN IIT Alumni Association of Southern California has brought IIT alumni in southern California region closer.  We are always on the lookout for partnership with dynamic individuals and organizations to further our cause.
Annual Disruptive Innovation Conference