Description
Please join us for a festive night of dining and dancing at The Guardsmen Christmas Tree Lot.
Start with cocktails, then enjoy a fresh crab and pasta dinner. Finish your evening with our signature after-party with music surrounded by friends and Christmas Trees.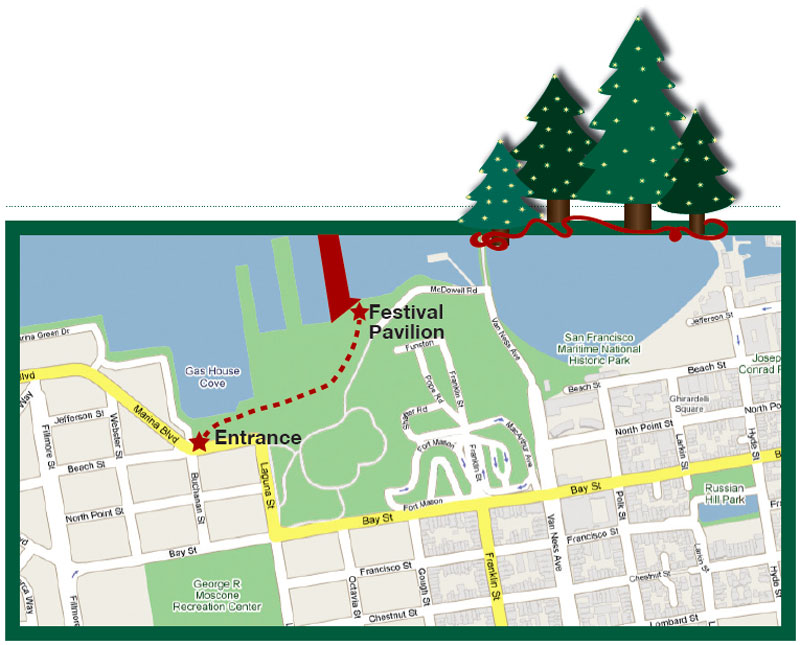 And be sure to get your ticket to our Annual Tree Lot Party on December 15th: https://sftreelot.guardsmen.org/tree-lot-party/
Who are The Guardsmen?
Every year The Guardsmen changes lives across the Bay Area by sending more than 2,500 at-risk youth to outdoor education programs and by providing scholarships for more than 250 students to attend private schools.
Learn more about The Guardsmen.
What is the refund policy?
While tickets are non-refundable, you may transfer your ticket to a friend on Eventbrite.
What's The Guardsmen's IRS status and the Fair Market Value of the event?
The Guardsmen is a registered 501 (c) (3) nonprofit corporation. In exchange for each ticket, the donor will receive $85 in goods and services. The amount of the ticket price less the Fair Market Value is tax deductible. Donations are greatly appreciated and highly encouraged but are separate from ticket purchases. Only a ticket purchase grants the ticket holder entrance to the event. Separate donations alone can not qualify for entrance.
To learn about event sponsorship opportunities:
Contact the event hosts with any questions: info@guardsmen.org.