About this Event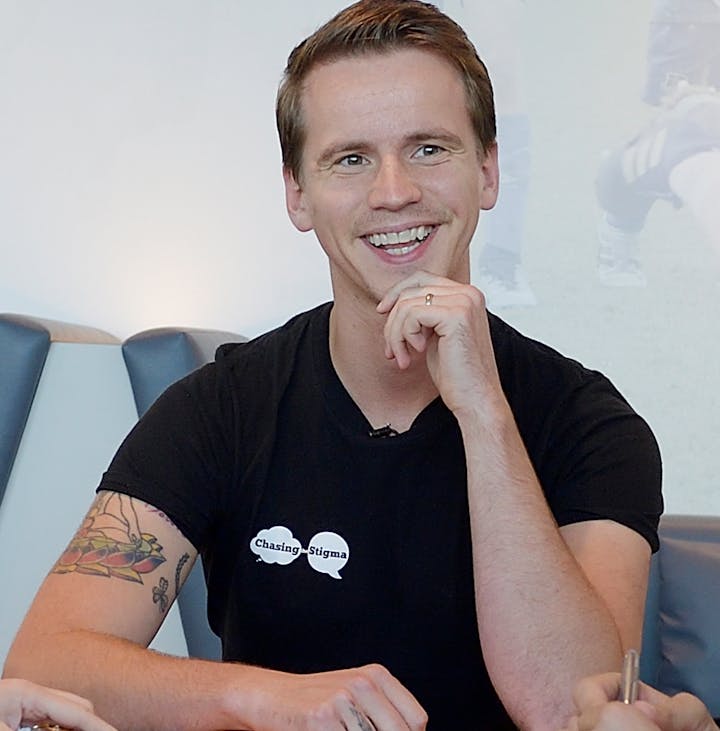 On Saturday the 12th October we will be holding our annual conference in Chester.
Ticket price is £90 inc of fees, lunch and all materials!
Keynote speaker
We will be joined by an Inspiring motivational speaker, Jake Mills.(see above)
Jake Mills is an award-winning stand-up comedian and writer from Liverpool. Recently, Jake has become a well-respected advocate for improved mental health provision in the UK. Described by Davina McCall as the 'Dalai Lama of Mental Health', Jake founded and runs national mental health charity, Chasing the Stigma.
The Hub of Hope, a ground-breaking mental health database, is the brain child of Jake who has seen it develop into the UK's biggest and most comprehensive mental health signposting tool. Jake was appointed CEO of Chasing the Stigma in February 2018 and has singlehandedly driven the charity forward to become one of the fastest rising and well-respected mental health charities in the UK.
After a short refreshment break we will be joined by Pauline Andrew,
Workshop 0ne:
As Managing Director of Barnabas Counselling training Pauline Andrew teaches the L4 Diploma and post-qualification courses in Supervision and Creative Counselling. She has a BA (Hons) in Modern Languages, an MA in Counselling & Psychotherapy and a Diploma in Supervision.
She holds a BTEC Level 4 teaching qualification in adult education. Pauline is also a Director of Deep Release and teaches a wide range of professional development training courses around the UK.
She has a small private counselling and supervision practice in Essex and has written many booklets on counselling issues. She is a qualified Myers Briggs practitioner, and she has a special interest in working creatively in counselling.
Pauline will be exploring the use of Roles in Families Cards within the Therapy room. The impact they have on clients, and ourselves. Roles in families cards will be provided for use on the day, and they will also be available to purchase.
After a lovely lunch we will be joined by Liz Webb, from Mirolo Studio.
WORKSHOP TWO:
Liz Webb has a background in social housing and allied health professions, specialising in supporting stroke survivors and families.
As an arts and crafts enthusiast having done stamping, card making scrapbook and memory albums. Liz is inspired by nature and colours, referring to herself a as colour junkie. Liz will be sharing her insight into the therapeutic positive benefits of Dot work.
Working on stone canvas and ceramic to produce unique works of art. Self taught Artist who was told by her secondary school art teacher, that I had no artistic talent whatsoever! She mentions this purely to show that there is nothing esoteric about this type of art and it can be achieved by anybody.
Liz`s stunning and unique works of art from Mirolo Studio will also be on sale during the day. (See pic below)
WORKSHOP THREE:
After lunch we will explore the origins and the therapeutic use of Clay and its wide application within counselling therapy. Then a group exercise for creative ending with clay.
(p.s Its not as messy as you may think!)
You will receive a CPD certificate on the day for attending.
Lunch and refreshments will be provided during the day.
Please let us know when booking if you have any allergy or dietary requirements.
Our lovely friends at Silver Moon Crystals will be joining us, selling a fantastic array of crystal treasures, we will also have other interesting stalls on the day, including our very popular second hand counselling book stall.
(NO REFUNDS OFFERED, SALES ARE FINAL)