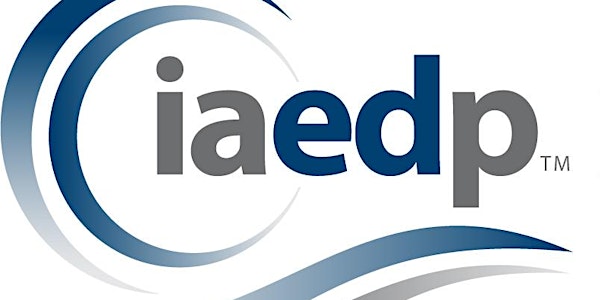 Annual Central Florida iaedp Chapter Gala Brunch & Learn
The Importance of Weight Inclusion and a Trauma-Informed Lens Framework for Higher Weight Individuals with Eating Disorders.
When and where
Location
310 Lakeside 301 East Pine Street Orlando, FL 32801
About this event
We would like to welcome all Central Florida community members to join for our Annual iaedp Central Florida Chapter Gala Brunch. This is a wonderful opportunity for individuals and providers in our community to join together and celebrate recovery while fundraising to assist our chapter in continuing to provide education and effective treatment for those that suffer from eating disorders. 
Date: Friday Oct. 14th         Time:  10:00 am - 1:00 pm 
Location:  310 Lakeside, 310 E. Pine Street, Orlando, FL 32801
Tickets:  $48.00 includes brunch, networking, special guest speaker Chevese Turner ~ an internationally recognized activist and advocate, speaker, policy influencer and movement-builder and 1.5 hrs of ceus. 
Title of Presentation: The Importance of Weight Inclusion and a Trauma-Informed Lens Framework for Higher Weight Individuals with Eating Disorders.
Presenter: Chevese Turner
Chevese Turner currently is a professional activist providing consulting and advisement to corporations, small businesses, national and local organizations, and policy efforts around weight discrimination in the work place as a protected class. She also works with corporations and organizations who are integrating anti-weight discrimination in to their marketing with brand communications and customer engagement.
Turner founded the Binge Eating Disorder Association (BEDA) in 2008 and successfully managed its merger with the National Eating Disorders Association (NEDA) in 2018 after 10 years that significantly changed the eating disorders community in both scope and focus. Prior to BEDA and Turner's work advocating for the inclusion of Binge Eating Disorder (BED) in the Diagnostic and Statistical Manual's 5th Edition (DSM-5), published in 2013, those struggling with the most common and under-diagnosed eating disorder had little hope of being recognized and validated much less accessing treatment and insurance coverage.
Turner is the co-author of Binge Eating Disorder: The Journey to Recovery & Beyond (Routledge, 2018) and contributes regularly to podcasts and the media. She graduated from Temple University in Philadelphia where she received a BA in Political Science. Her professional expertise includes public policy and government relations, public speaking, non-profit management, strategy, programming and communications, and activating for change through social healthcare movements. She is a past board member of the Academy of Eating Disorders (AED) and the National Association of Anorexia Nervosa and Associated Disorders (ANAD). She is also a former advisor for Families Empowered and Supporting Treatment for Eating Disorders (F.E.A.S.T.) and currently serves as a board director for the Haystack Project and an advisor to Within Health.
Summary of Presentation: 
A weight inclusive paradigm has emerged as an important frame in the treatment of eating disorders because of the prevalence of weight stigma and discrimination in both the culture and clinical care. This presentation will clarify how we arrived at a place where the consideration of a trauma-informed lens is critical to treating clients who have experienced anti-fatness and will discuss the need for concepts that provide harm reduction to break down the walls fortifying barriers-to-care for those who are from marginalized and oppressed communities.
Objectives:At the end of this seminar, participants will be prepared to
Objectives:
1. Participants will understand weight inclusion and how to incorporate this lens into treatment for eating disorders and body image concerns.
2. Participants will understand the importance of a trauma informed lens when treating clients in higher weight bodies or clients who once were higher weight.
3. Participants will understand the evidence base that supports a weight-inclusive and trauma-informed lens in the treatment of eating disorders.
Become an iaedp member:  Please visit our website to learn about becoming an iaedp member and how to take advantage of member benefits at http://www.centralfloridaiaedp.com
For more information regarding our chapter events, please email our Chapter President, Kurry Borland, at centralfliaedp@gmail.com.The iaedp mission statementTo promote a high level of professionalism among practitioners who treat those suffering from eating disorders by promoting ethical and professional standards, offering education and training in the field, certifying those who have met prescribed requirements, promoting public and professional awareness of eating disorders and assisting in prevention efforts.
The Alliance for Eating Disorders Awareness is approved by the Florida Board of Psychology to provide continuing education courses to psychologists (Provider # 50-11298, expires May 31, 2024), the Florida Board of Nursing (Provider # 50-11298, expires October 31, 2023), the Florida Board of Clinical Social Work, Marriage and Family Therapy, and Mental Health Counseling (Provider # 50-11298, expires March 31, 2023), and the Florida Council of Dietetics and Nutrition (Provider # 50-11298). The Alliance for Eating Disorders Awareness maintains responsibility for this program and its content. This course offers 1.5 credit(s).
Thank you to our 2022 iaedp "Platinum" sponsors!!! 
Center for Discovery
Eating Recovery Center
Equip
Monte Nido & Affiliates
National Alliance for Eating Disorders
The Renfrew Center
Within Health
Thank you to our 2022 iaedp Gala sponsors!!! 
Moriah Behavior Health