Description
When: Thursday, June 8th 2017 5:30-8:00 PM
Where: Meet at the North Ave Chicago Water Taxi Dock
Cost: $40/person
*If you're a NBW member, email lauren@northbranchworks.org for your $5 discount code!*
Join us for a unique ride along the North Branch & South Branch of the Chicago River!
North Branch Works will be partnering with Eighteenth Street Development Corporation to host our annual Boat Cruise on the Chicago River! Experience the North Branch Industrial Corridor and the Pilsen Industrial Corridor from the river and learn more about what's going on in them. Attendees will also get to see downtown's lovely architecture and enjoy food and drinks from local restaurants, breweries, and distilleries.
This is a great opportunity to learn more about our organization and meet NBW & ESDC members/partners in a relaxed and fun atmosphere. Join us for a two hour ride on the river and network with businesses from all around Chicago and learn about the industry on the Chicago River! All are welcome.
We hope to see you on the boat this year!

As a quick preview:
"The story begins with water.
More than ten thousand years ago, retreating glaciers formed the region's Great Lakes and rivers.
Since then, swift canoes navigated miles of inland waterways, fleets of sailing ships brought the cargo that made Chicago the busiest port in America, massive freighters ushered in a new era of commerce, and scores of recreational boats sail from city harbors.
The Chicago that we know today exists because of these waterways – they shaped the city and in turn, we shaped them."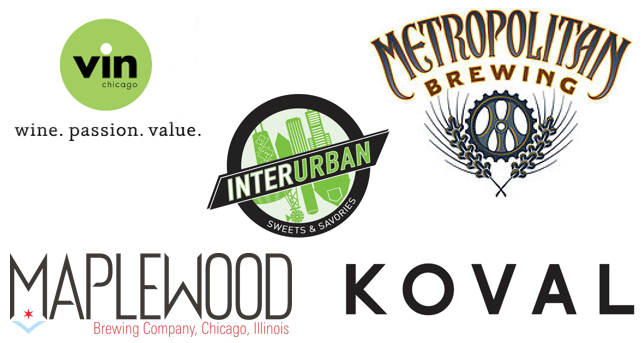 FAQ's
Where do I park?
Park at UI Labs (1415 N Cherry St) or Wrigley Global Innovation Center (1132 W Blackhawk St). To park at Wrigley, you will need an ID/License to park in the secured lot.
Where do I board the boat?
Board at the North Ave. boat dock on Goose Island (approximately 1535 N. Cherry Ave). This dock is located at the east end of the North Ave. turning basin at the southwest corner of the Cherry pedestrian bridge. See Google map listing for clarity. Also note that cars will NOT be able to access this dock from North Ave. The boat cruise will start and end here, but there will be options to get off at downtown water taxi stops.
The entrance you will need to go to is the North Ave Chicago Water Taxi Dock, which is located at the north tip of Goose Island just south of North Ave.
If you are parking at UI Labs / Wrigley, walk north on Cherry St. and walk along the railroad tracks until you find the entrance on the left hand side. The entrance will be just before the pedestrian crossing bridge. See below for an image of the Chicago Water Taxi Entrance and a map with walking directions from parking.
When should I arrive?
Between 5:00PM and 5:15 PM (Boat will depart promptly at 5:30 PM, so please arrive before then).
Please note: Goose Island Traffic is very heavy in the afternoon! Please plan to leave early, we advise that you give yourself plenty of time. The boat will be leaving promptly at 5:30 PM.
What does a ticket include?
Tour, food & drink,and priceless views on the Chicago River!