Actions and Detail Panel
Annual Bible Bowl 2016
Sat, December 3, 2016, 10:00 AM – 2:30 PM PST
Description
PAN-ORTHODOX
Southern California Bible Bowl
Saturday, December 3rd
Registration $35.00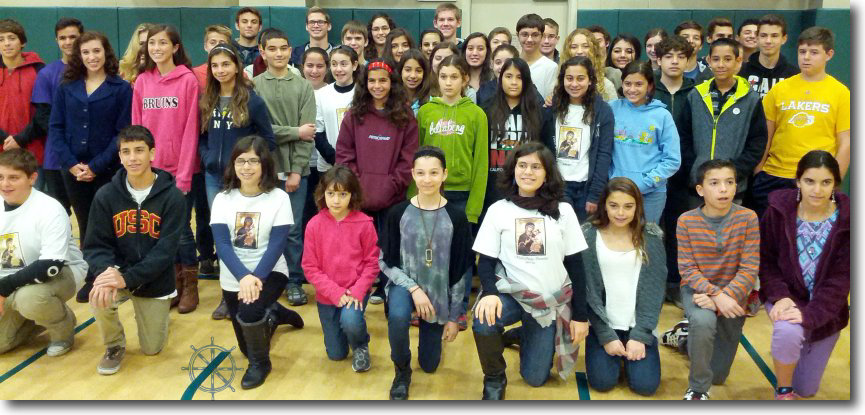 Saturday, December 3rd
9:30 am – Arrivals & Registration (light breakfast)
10:00 am – Introduction & Icebreakers
10:45 am – 1st Session
12:00 pm – Lunch (cooked meal) & Group Picture
1:00 pm – 2nd Session
2:00 pm – Break
2:15 pm – Award Distribution
2:30 pm – 9th Hour Prayer Service
---
WHAT? A fun, competitive event of over 20 teams answering multiple­choice, true­false, and fill­in­the­blank questions taken directly from a provided short reading packet.
WHO? Orthodox students in Grades 6 through 12 from churches throughout the Southland.
WHEN? Saturday, December 3, 2016 from 10 A.M to 2:30 P.M
WHERE? At St. Paul's Greek Orthodox Church, 4949 Alton Parkway, Irvine, Ca 92604
HOW? Participants study with their own reading packets between now and December 3rd. Then they work together as a team to answer Bowl questions based on direct quotes from the readings.
---
Website: http://www.socalbiblebowl.org/
Event Flyer: http://www.socalbiblebowl.org/events/bible_bowl_flyer_2016-12-03.pdf
Rules & Regulations: http://www.socalbiblebowl.org/events/bible_bowl_rules_2016-12-03.pdf
Bible Bowl Text: http://www.socalbiblebowl.org/events/bible_bowl_text_2016-12-03.pdf