Annual Bay Area Filmmakers & Actors Info Mixer and Networking EXTRAVAGANZA

Saturday, November 9, 2013 from 6:30 PM to 9:30 PM (PST)
Who's Going

Loading your connections...
3 of your friends are going.
Share it to get more people on board!
Share

Sara Haughty
San Francisco, California

Luke Picard
London, United Kingdom

Rick Vespucio
Florence, Italy
Event Details
AMAZING INFORMATIONAL BAY AREA MIXER AND NETWORKING EXTRAVAGANZA!!!! 
We have invited many of the big players and filmmaking advocates across the entire Bay Area to Join forces to help us create a tighter network... we want to bring information to industry professionals and indie budget filmmakers that will build a bond and help us all reach the ultimate goal of bringing financing to the Bay Area Filmmaking Scene. 
Speakers will include Film Commissions from all over the Bay Area, Non Profit Organizations, Film Finance Organizations, Guilds, Talent Scouts, Agents, Publishers/Distributors, Festivals, Collectives and Many Many More !!!!(see below for list) 
Entry to the Event with PRINTED TICKET to claim your Raffle Tickets-
There will be a cash bar available if you want to get a drink. Appetizers will be available so arriving early makes sense if you want to enjoy some amazing treats (Limited Supply, depending on Donations). 
Location Info- http://www.bubblelounge.com/san-francisco/multimedia/
Please dress to impress and bring your marketing materials- biz cards, fliers etc.
For Each $5 Donation you get One Raffle Ticket so if you donate $50 you get 10 Raffle Tickets and so on (ALL TAX DEDUCTIBLE) ALL DONATIONS are VERY APPRECIATED- Rafflers will get to choose from these options:
*a San Mateo County/Silicon Valley Film Commission Gift Basket 
*One Year membership to Berkeley Community Media (BCM)- a $40-$120 value + Express Studio Class valued at $20 to go with membership. 
*Reel Directories (2013 volume) (at least 3 Copies available)
* Pair of Tickets to Any Transmediasf events or a 30 min free transmedia consulting session
*Pair of Tickets to the November Global Film Ventures Event
* 1 Identity/Logo/Marketing Meeting with A Media Art Director (1 hour) worth $200 
* 1 Individual Gold Subscription to CineSource for a Year worth $49.99
* 1 Corperate Gold Subscription to CineSource for a Year worth $199.99 
*6-week course in "Winning Commercial Auditions" with SLC Talent Factory 
*Pair of Tickets to an MMTB Potluck Filmmaking, Actor, and Directors Challenge Event 
*MMTB Short Film DVD Collection- 1 for each year (3 Available, 2010, 2011, & 2012) 
*1 DVD of Project Run Feature Film- a Murder Mystery Comedy Co-Produced by MMTB and Directed by Elena Altman
* Jump-start your dream project with a 2-hour consultation with Whaddya Gonna Do About It? Productions!- help form and foster any project, or shape up a project in production or post-production.  - $350 value 
* a half-hour consulting on writing scripts or producing films with Gini Graham Scott Ph.D -- on the phone or at her office. Value would be $90 
* 1 Full day with Jessica Brown with Breakout Weekly as your personal assistant/production manager! (5 available)
SPEAKERS and Information Advocates!!! 
-Ron Merk Editor-in-Chief at Indieplex Online Film Magazine
-Matt Sussman Bay Area Video Coalition (BAVC)
-Maya Zuckerman with Transmediasf
-Doniphan Blair with Cinesource Magazine and A-Media 
-Laurie and Steve Cozart with SLC Talent Factory
-Joanne Desmond, Steve Lutge, & President Jim Beaumonte of IATSE Local 16
-Katie Carney REEL Directory
-Elena Altman CEO/Founder of 501c3 Non Profit Organization- MMTB- Movie Making Throughout the Bay! Inc. 
-Brena Bailey San Mateo County / Silicon Valley Film Commission
-Jeanie Haigh Livermore Film Commission
-Susannah Greason Robbins San Francisco Film Commission
-Barbara Hillman Berkeley Film Commission
-Curran Engle Global Film Ventures & Academy of Arts University
-Jody Yvette Wirt Whaddya Gonna Do About it Productions
-Laurie and Steve Cozart SLC Talent Factory
-Vincent Lowe 48 Hour Film Project
-Melanie Mentzel Berkeley Community Media (BCM)
-Jeff Lunzanga The Collective
-Jessica Brown Break Out Weekly
-Gini Graham Scott Changemakers Productions 
and more to be announced!!! 
MORE INFO on Attendess: 
CineSource Magazine is a monthly periodical covering film, video and media issues, arts and production with a focus on Northern California.  We have been publishing since April 2008 when we were also a paper magazine; we went web only in September 2010. We cover the 20 sectors of the media community from the Hollywood Northers to various production contingents, film schools, film festivals, art filmmakers and indies, both docs and features. http://cinesourcemagazine.com/
Doniphan Blair is a writer, filmmaker and graphic designer who spent five years traveling in Asia, South America and Europe, graduated in film from SF Art Institute in 1991 and lives with his daughter in Oakland where he publishes CineSource Magazine and runs A Media Graphics, Web & Photo/Video Studio. - http://www.amedianysf.com/
Ron Merk has been a producer, director, writer, lyricist, distributor, film preservationist and journalist for more than four decades.  His films have qualified for Academy Awards and Emmy Awards.  Ron's the Editor-in-Chief of The Indieplex Online Magazine, a site devoted to the past, present and future of film and filmmakers. www.MetroCenterFoundation.org, www.Indieplex.org, www.PremierePicturesInc.com
Transmedia SF is a professional media technology agency and studio that provides strategy, planning, execution and education services that enable our clients to effectively reach customers on all of their devices – anytime, everywhere.- http://transmediasf.co/ 
Susan Bell is with The Producers Guild of America, which is a non-profit trade group that represents, protects and promotes the interests of all members of the producing team in film, television and new media. - http://www.producersguild.org/
Maya Zuckerman is a transmedia producer and emerging technology aficionado. She brings a wealth of experience from different media silos: visual effects, film, production, gaming, startups, product management and brand narratives.
Reel Directory is northern California's premier guide - and networking resource - for film, video and multimedia- http://www.ReelDirectory.com/
SLC Talent Factory is the San Francisco Bay Area's Premier Development and Photography Studio for Models, Actors and Voice Over Artists.  Our dedicated coaches, mentors and scouts change lives every day by helping performers create the tools, skills, connections and business acumen needed to succeed in the very competitive business of entertainment. http://slctalentfactory.com/ 
Global Film Ventures seeks to teach filmmakers to create profitable, sustainable, and investable companies out of the projects they produce.  GFV does this by booking the experienced influencers of the film and TV world to speak at introductory seminars and workshops on the finance, distribution, and the general business of filmmaking. http://www.globalfilmventures.com/
Jeanie Haigh started as Assistant Director of the Livermore Valley Film Commission 7 years ago, and recently became Director of the office, representing Livermore, Pleasanton, Dublin, and surrounding county region. Having grown up in the Bay Area, attending college at Humboldt State, and living in the Tri-Valley for over 20 years, she is familiar with the terrain. Being a part of the Chamber of Commerce means she has access to over 800 businesses and government representatives, with unique and strong connections.- http://www.livermorechamber.org
Brena Bailey is a 14-year veteran of the San Mateo County Convention & Visitors Bureau, Brena heads the San Mateo County Film Commission. It isn't difficult to attract filmmakers to the area which encompasses South San Francisco to Palo Alto, and Pacifica to the Ano Nuevo ocean side. Brena's main objective is to create a positive economic impact for the area, thru filming.  
MMTB- Movie Making Throughout the Bay! Inc. is a 501c3 Non-Profit Filmmaking organization. Going on our 4th Year- We've made over 180 Shorts & 2 features- MMTB supports the efforts of Filmmakers, Actors, Performers and Industry Professionals throughout the Bay Area by providing a collaborative, supportive and fun environment for them to create, connect and succeed. Monthly Events and Screenings all over the Bay. - http://moviemakingbay.com/
Elena Altman is CEO/Founder & Board Member of MMTB- Movie Making Throughout the Bay! Inc. a 501c3 Non Profit Organization; Elena is also a Managing Director, Director, Actor (in over 45 films), Producer (over 180 shorts and 2 features, one in post), Cinematographer, Video Editor, Manager, Graphic Designer, Author, Poet, Artist, Software Test Engineer, Illustrator, Song Writer, Script Writer, Bookkeeper, etc etc...entrepreneur all the way. https://www.facebook.com/Elena.Altman
Vincent Lowe has been creating short films and producing the 48 Hour Film Project in the Bay Area for nearly 8 years. His current production, Be My Guest appears online and features many prominent and talented local actors and musicians. http://48hourfilm.com/sanfrancisco
Melanie Mentzel As the community outreach coordinator for Berkeley Community Media, my goal is to bring awareness to our agency as an educational hub to for training in the media arts. We are able to broadcast their productions: TV shows, short films and organizational PSA's over our TV station B-TV channel 28 and website www.betv.org
Whaddya Gonna Do About It? Productionsstrive to do the impossible, because doing things the standard way is no fun!  WGDAI has made award winning shorts, music videos and television series, radio programs, music, a few Features, and app and even visual art. Any Creative endeavor, we can be counted on to find a way to make it happen. http://www.whaddyagonnadoaboutit.com/
Jeff Lunzanga is a director, editor, composer, sound designer, event coordinator, tv producer, costume designer, and prop builder from Oakland, CA.  As the creator of two long running film festivals in the horror and action categories, his company Torrid Productions also runs a talent exchange network called The Collective. http://www.torridproductions.com
Gini Graham Scott, Ph.D., is the founder of Changemakers Productions and Changemakers Publishing and Writing and the author of over 50 published books with major companies and 30 books published by her own company Changemakers Publishing. She has produced over 60 short films, including dramatic shorts, documentaries, music videos and promotional videos, and writes books and scripts for clients, too.
http://www.changemakersproductions.com  (films), http://www.changemakerspublishingandwriting.com  (publishing and writing),
http://www.ginigrahamscott.com  (all)
Breakout Weekly is a talk show where three Bay area talents are able to showcase their art, fashion, business, music, organizations, and film; including time to talk about you, in a panel form discussion with three hosts; in front of a live studio audience. The audience members are encouraged to ask questions to the talents and the hosts; creating an atmosphere of awareness, community and opening doors to new fans and followers to the visiting talents. http://breakoutweekly.wix.com/breakoutweekly
SPONSORS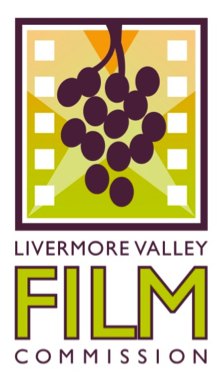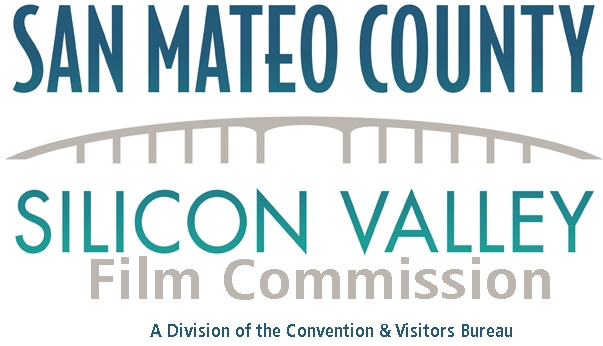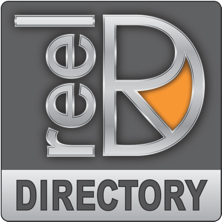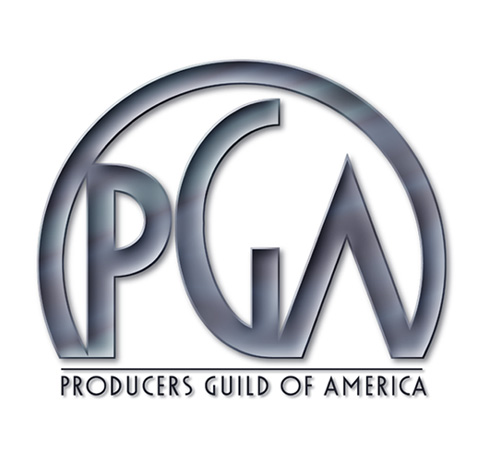 http://www.producersguild.org/




http://cinesourcemagazine.com/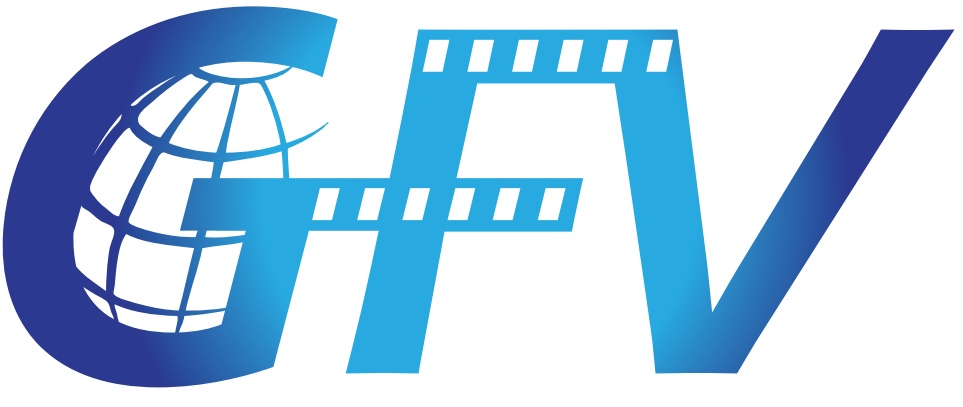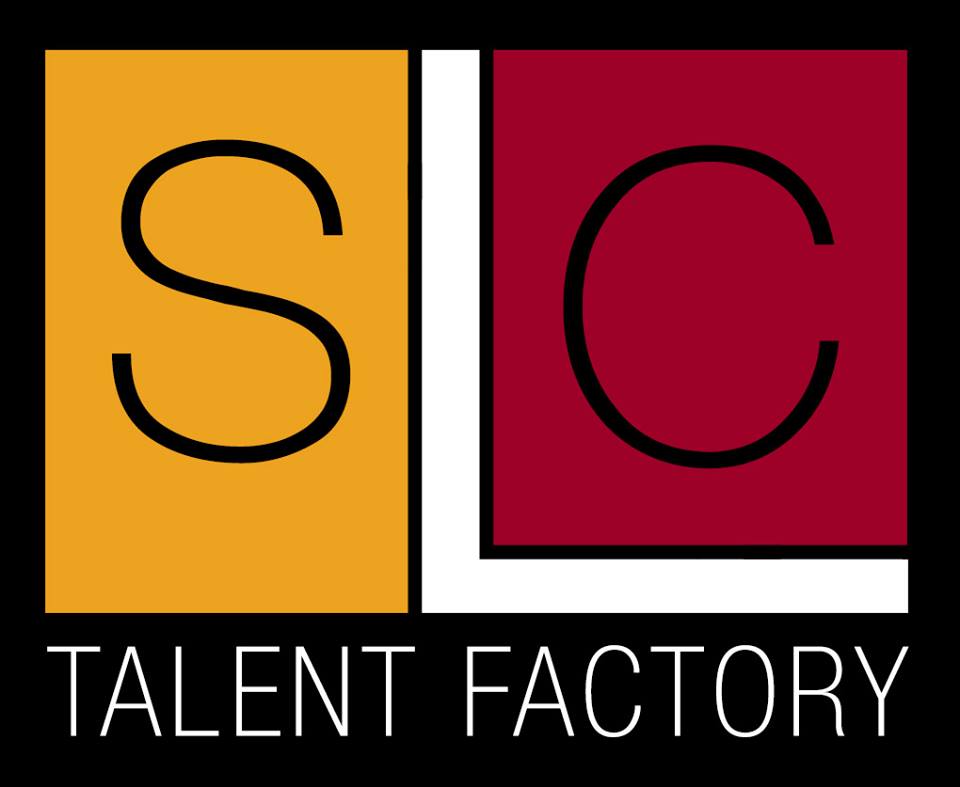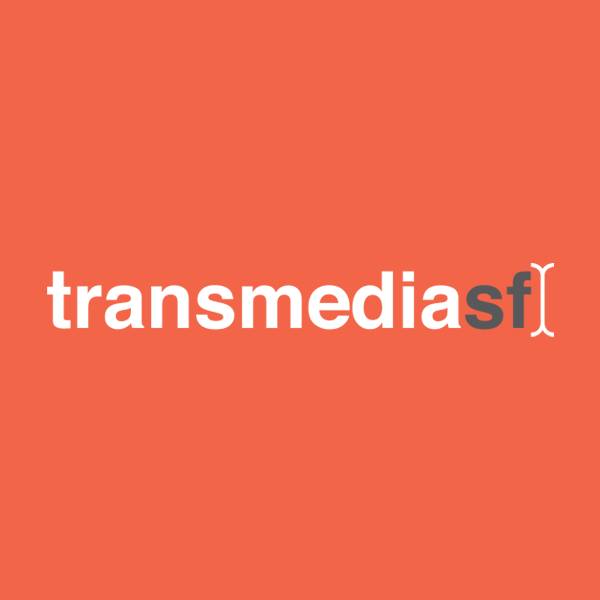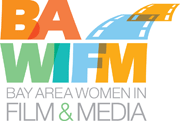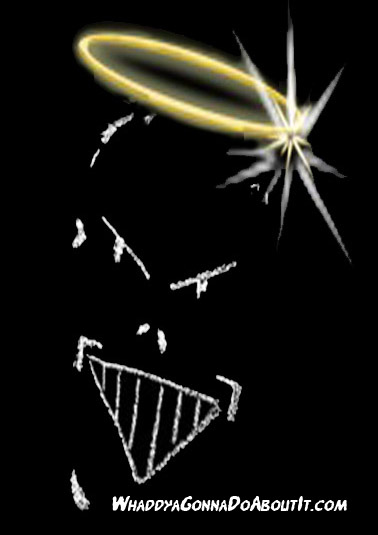 http://www.whaddyagonnadoaboutit.com/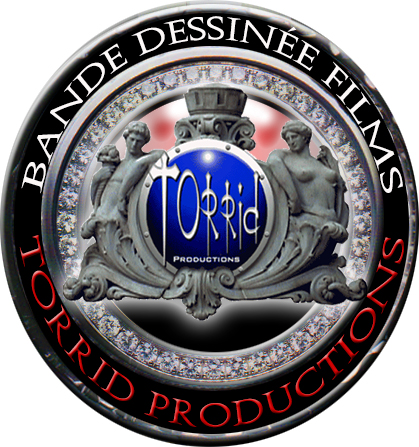 http://www.torridproductions.com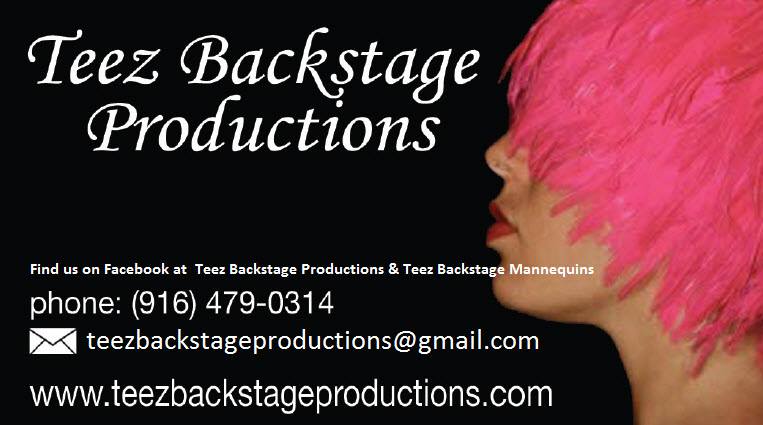 http://www.teezbackstageproductions.com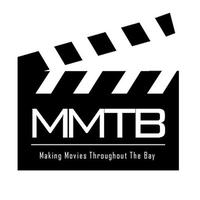 http://moviemakingbay.com/events
When & Where

Bubble Lounge in SF
714 Montgomery St
San Francisco, CA 94111


Saturday, November 9, 2013 from 6:30 PM to 9:30 PM (PST)
Add to my calendar
Organizer
MMTB- Movie Making Throughout the Bay! Inc.
"MMTB- Movie Making Throughout the Bay! Inc.is a 501c3 Non Profit Organization that supports the efforts of filmmakers, performers and industry professionals throughout the Bay Area by providing a collaborative, supportive and fun environment for them to create, connect and succeed."
Serving the Bay Area Filmmaking Community Since Jan 2010
Annual Bay Area Filmmakers & Actors Info Mixer and Networking EXTRAVAGANZA