After a year off, we are excited to bring back our annual Backyard Concert with The Proper Way Band!
About this event
Join us for a live, backyard performance with The Proper Way band! Enjoy soulful sounds in a beautiful garden setting!
Member-owners receive $5 off ticket prices`! Check your email or send a message to nmchale@wasatch.coop for your discount code.
To provide a safe outdoor music event due to Covid 19, and following current CDC recommendations, our host is setting the following guidelines.
You are welcome to attend if you are fully vaccinated.
Chairs will be provided and will be spaced according to current CDC guidelines.
Please wear a mask until you are seated.
There will be no shared food or drink this summer. You are welcome to bring your own food and drinks!
The upstairs restroom will be available, one person at a time in the house. There will be a sign on the back door indicating if the restroom is open or closed. Otherwise, the house is not available for entry.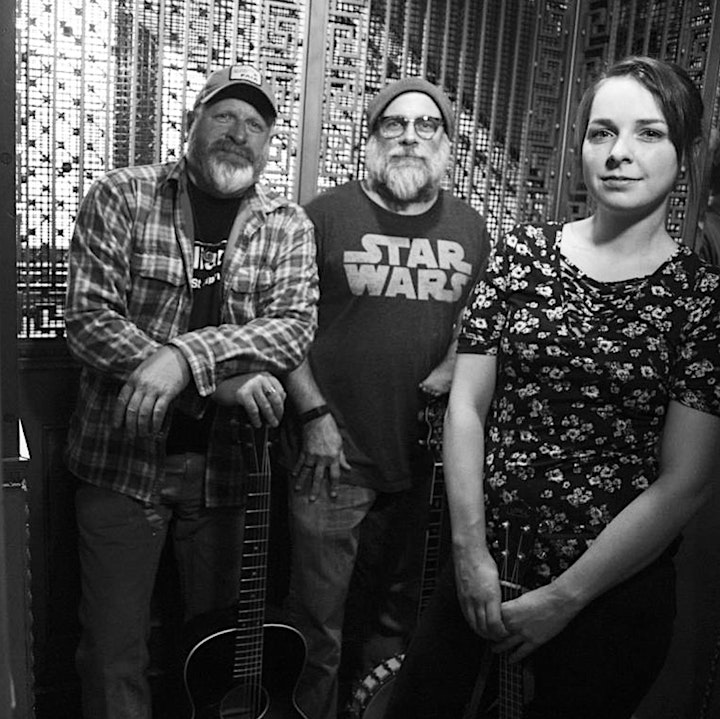 Meet the band!
The Proper Way began when multi-instrumentalist singer-songwriters Shane Osguthorpe and Scott Rogers met while playing a local festival. When a performer failed to appear, the two—who had never played together—were asked to fill in the slot. The musical connection was immediate, and they began performing occasionally with one another.
They established themselves as The Proper Way in 2016, when a promoter invited them to come for a series of shows in Lake Tahoe.
After touring nonstop for two years, the band joined forces with friend and fellow singer-songwriter Carrie Myers to release Ain't No Good Thing Ever Dies, a collection of songs by Bob Dylan and Tom Waits, in 2018. The musical connection with Myers was so obvious, and they had so much fun performing and recording as a trio, that Myers joined the band shortly afterwards.
Their most recent release is All Is Not Lost, a collection of songs by the Scottish indie band Frightened Rabbit.