Annual Awards and Team Building Luncheon

Friday, December 5, 2014 from 10:30 AM to 4:00 PM
Event Details
About the Program
Join us for our Annual Awards Luncheon, which has become a tradition in the Washington DC area. IT Service and Support Managers bring their teams to celebrate their hard work and success throughout the year. You supply your team and we will supply an inspirational speaker, great atmosphere and a three-course meal. There will be time to network with area professionals and meet our Help Desk Analyst and Desktop Support of the Year nominees.
The keynote speaker is Gregg Gregory, whose People Personalities & the Plague weeds out negativity, builds trust and alliances across department lines, and creates a positive culture. We will recognize our HDI Analyst of the Year and Desktop Support Technician Nominees and announce the winner of the Capital Area Analyst and Desktop Support Technician award. The winners will go on to the regional competition, with the Regional Winner being sponsored by Robert Half Technology to attend the HDI Annual conference in Las Vegas.
Registration Cost
Seating is limited, so be sure to register EARLY to reserve your seats! Registration is only $39.00 per person (over a $50.00 value) and includes a three course meal, cocktails, coffee, hot tea, iced tea and soda. Registration closes, Wednesday, December 3rd at 3:00 PM.
Discounts
There are 20 seats available until November 21st at a discounted rate of $29.00 with the promo code: earlybird

Register 5 team members and receive the 6th registration free by entering the promo code: sixthfree
About the Keynote & Speaker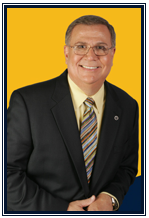 What is the common thread between the Bubonic plague, an 8.0 magnitude earthquake and teamwork? A potentially devastating impact on a large number of people in a very short period of time. Although teamwork may not be deadly, it does greatly affect employees at all levels of an organization. Negativity in the workplace tops the list of reasons for employee turnover, and the lack of trust among both management and employees fuels animosity. People Personalities & the Plague is designed to recharge the batteries within your organization, build trust and morale and create a culture where everyone plays nicely in the sandbox. With Gregg's techniques in place, the organization thrives with a stronger team culture, a more highly energized workforce, compatibility across team lines, and greater profitability.
Attendees will learn...
The importance of creating core value basics and how to create them
The necessity of breaking the stovepipes, silos and buckets that exist today
How trust can affect the team's culture
Why mutual accountability makes the team stronger
The importance of understanding a team's chemistry
People Personalities & the Plague weeds out negativity, builds trust and alliances across department lines, and creates a positive culture by addressing these key concepts:
With more than 1,500 keynotes, breakout sessions and training workshops under his belt, Gregg Gregory is the team-building mastermind America needs today.  A Certified Speaking Professional (CSP) with more than 25 years working at all levels within in corporate America, Gregg's experience goes beyond expectations. His expertise and articles have appeared in 100s of business and trade publications, including SellingPower.com and Boardroom Magazine, as well as appearing on Blog Talk Radio. 
His client list of over 400 companies, non-profit associations, and government agencies includes New York Life Insurance, the Defense Logistics Agency, and the Club Managers Association of America, as well as over 300 of the Fortune 500 companies.
He launched his speaking career in 1996 after more than 20 successful years working and managing in real estate, mortgage banking, event planning and production, as well as radio and television broadcasting.
Agenda
10:30 to 11:00am: Registration, Networking, Cocktails
11:00 to 12:00pm: Welcome, Lunch Served (2 Courses), Cocktails
12:00 to 1:00pm Candidate Introductions
1:00 to 1:15pm: Break, Cocktails
1:15 to 2:15pm: Keynote – Gregg Gregory: People, Personalities and the Plague
2:15 to 2:30pm: Break, Open Bar, Dessert and Coffee served
2:30 to 3:30pm: Candidate Introductions
3:30 to 3:45pm: Analyst & Desktop Technician of the Year Winners Announced
3:45 to 4:00pm: Closing Remarks and Prize Drawing
* *MUST BE PRESENT TO WIN!
About the Location
Maggiano's is located in Tysons Corner Galleria, 2001 International Drive, McLean Virginia
Metro: Silver Line to Tysons Corner Station
Parking: There is free parking at the Tysons Galleria mall (tip: park toward the ends of the mall and walk to the center). There is also valet parking in front of Maggiano's.
Register today for this great event!
When & Where

Maggiano's Little Italy Tysons Galleria
2001 International Drive
Mclean, VA 22102


Friday, December 5, 2014 from 10:30 AM to 4:00 PM
Add to my calendar
Organizer
HDI Capital Area Local Chapter
Website:http://hdicapitalarea.com/organizer/
Annual Awards and Team Building Luncheon