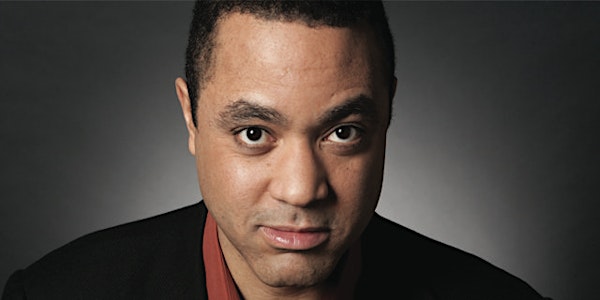 Annual ATHENA Roundtable & Philip Merrill Award Gala
For questions regarding the events or ticketing, please contact Hanna Hotes at info@goacta.org or (202) 467-6787.
When and where
Location
Ronald Reagan Building 1300 Pennsylvania Avenue Northwest Washington, DC 20004
Refund Policy
Contact the organizer to request a refund.
Eventbrite's fee is nonrefundable.
About this event
Sponsorship opportunities are available for the Merrill Award Gala. Patrons may purchase tables and receive special recognition. Please click here for more information.
ATHENA Roundtable Conference
DIVERSITY DONE RIGHT
How can colleges become places where diversity of thought, politics, religious heritage, and life experience are campus priorities?
9:00 a.m. - 1:30 p.m.
Ronald Reagan Building, The Rotunda, North Tower, 8th Floor 1300 Pennsylvania Avenue NW, Washington DC 20004
Moderator: Jonathan Rauch, Senior Fellow, Brookings Institution
Panelists: Glenn Loury, Merton P. Stoltz Professor of the Social Sciences, Brown University; John Chisholm, former member of the MIT Corporation; Dorian Abbot, Associate Professor of Geophysical Sciences, University of Chicago; and Amna Khalid, Associate Professor of History, Carleton College.
Join higher education leaders, scholars, policy experts, and concerned trustees, alumni, and students for Diversity Done Right, a conference discussing the impact of diversity, equity, and inclusion policies on higher education. Too many of our nation's universities have drifted from their core purpose—the pursuit of truth and dissemination of knowledge. This trend has had an outsized influence on the courses universities teach, the professors they hire, and as a result, the shared understanding of our nation's history.
HOW CIVIL DISCOURSE CAN CHANGE CAMPUS CULTURE
Moderator: Doug Sprei, Vice President of Multimedia & Campus Partnerships, ACTA
Panelists: April Lawson Kornfield, Managing Director of Debates and Public Discourse, Braver Angels; Manu Meel, CEO, BridgeUSA; and Deondra Rose, Kevin D. Gorter Associate Professor of Public Policy, Duke University Sanford School of Public Policy; and Karrin Taylor Robson, Arizona Board of Regents, 2017–2021, and Founder of the Regents' Cup student debate competition.
The architects of the acclaimed College Debates and Discourse Program—led by ACTA, Braver Angels, and BridgeUSA—discuss how this incredible initiative is transforming college campuses. Through parliamentary-style debates, classroom workshops, and freshmen orientation programs, students learn how to discuss topics that are typically divisive in a spirit of civility and gain greater appreciation for their ideological opponents. Panelists will chart how this grassroots effort has grown to reach over 4,000 students through 100+ debates and is rapidly expanding to more and more institutions across the country.
HERO OF INTELLECTUAL FREEDOM AWARD
Lunch will be served after the morning panels and will feature the presentation of ACTA's Hero of Intellectual Freedom award to Erec Smith, Associate Professor of Rhetoric at York College of Pennsylvania and author of A Critique of Anti-Racism in Rhetoric and Composition: The Semblance of Empowerment. In his keynote address, Dr. Smith will discuss his experience standing up to the pressure of cancel culture and his dedicated work to empower students with the tools to engage in rigorous academic inquiry.
Philip Merrill Award Gala
6:30 p.m. - 9:30 p.m.
Ronald Regan Building, The Pavilion, 2nd Floor, 1300 Pennsylvania Avenue NW, Washington DC 20004
ACTA will present our 17th annual Philip Merrill Award for Outstanding Contributions to Liberal Arts Education to Columbia University Professor John H. McWhorter. As a scholar, teacher, editorialist, and social critic, he is one of the most important voices in contemporary American Life. His incisive writings have powerfully increased in the public's understanding of language, race relations, and liberal arts education. Tributes to Dr. McWhorter will be given to Glenn Loury, Merton P. Stoltz Professor of the Social Sciences at Brown University; Steven Pinker, Johnstone Family Professor of Psychology at Harvard University, and Roosevelt Montás, Senior Lecturer in American Studies and English at Columbia University and director of the Center for the Core Curriculum at Columbia College from 2008 to 2018.
The annual ATHENA Roundtable provides an opportunity for ACTA's patrons to sponsor the event. Contributors may purchase tables at the Merrill Award Gala and receive special recognition. Please see available options or contact Laura Fewer at lfewer@GoACTA.org.
Hotel Information
A special rate of $389/night for conference attendees is available at the JW Marriott across from the Reagan Building at 1331 Pennsylvania Avenue NW, Washington, DC 20004. Call (800) 393-2510 and request the American Council of Trustees and Alumni (ACTA) room block or book directly here. All reservations must be made by September 28.