Annual ASEI-So Cal Science and Technology Entrepreneurs Meet 2019

Saturday, September 7, 2019 from 8:00 AM to 4:30 PM (PDT)
Event Details
ASEI has been unofficially renamed the 'American Society of Engineers of Inclusive Origin', for the diverse audience we have had in our events, over the last few years. ASEI, So Cal is the cupid of corporate responsibility – inexhaustibly connecting good people with one another so they can do great things. Whether holding discussions on the most cutting-edge communications strategies for organizations or hosting a panel on the health of modern-day entrepreneurship or organizing a discussion on venture funding, we bring an infectious enthusiasm to our events through the exceptionally talented audience we assemble. 
Our exceptional speakers for the Annual Science and Technology Entrepreneurs Meet 2019
Congresswoman Tulsi Gabbard for the first time in ASEI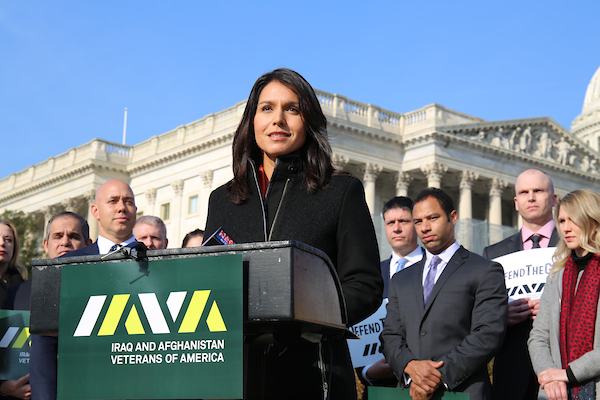 WHO IS TULSI?
Since Tulsi was young, she's had an innate passion to protect the environment and empower other young people to do the same. At the age of 21, she stepped up to serve in the Hawaii State Legislature, followed by two deployments to the Middle East as a soldier in the Hawaii Army National Guard, and then returned to serve on the Honolulu City Council. Today, she continues to serve as a fourth-term United States Congresswoman and a Major in the National Guard, being one of the first female combat veterans elected to Congress. She has served for over six years on the Foreign Affairs Committee and the Armed Services Committee and now she is offering to serve as president of the United States, calling for an end to America's disastrous policy of regime-change wars, the new Cold War and nuclear arms race, and a renewed commitment to protecting our planet and rebuilding our communities here at home. Tulsi's campaign is 100% people-powered and PAC-free, she doesn't accept any donations from 
PACs or lobbyists.
WHAT WILL TULSI DO FOR THE COUNTRY?
As president, Tulsi will end the failed policy of regime change war, the new Cold War and nuclear arms race and invest the trillions of dollars that would be spent on those wars to meet the needs of the American people instead - on healthcare, education, infrastructure and a clean energy economy, among many other people-focused priorities.
• Tackling climate change
• Instituting a living wage
• Enacting campaign finance reform
• Ending the federal marijuana prohibition
• Breaking up the big banks and big tech monopolies
• Ending corruption on Wall Street and in government
• Solving our broken criminal justice and immigration systems
Martin Cooper - Father of the Handheld Cellular Phone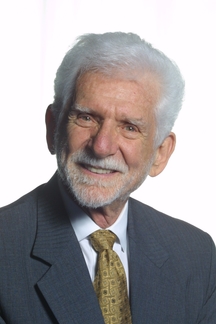 Martin Cooper

 conceived of the portable cellular phone and led the team that created the first phone in 1973. He has contributed to the technology of the wireless communications industry for over 60 years as an inventor, entrepreneur and executive. He contributed to every significant advancement in wireless communications, during this time, from the first car phones and radio pagers to the latest cellular generations. He is known as the "Father of the Handheld Cellular Phone".
During his 29-year tenure with Motorola, Cooper was a division manager and served as Corporate Director of R&D. Subsequently he started several businesses including Cellular Business Systems which he led to dominate the U.S. cellular billing industry in the 1980s as well as ArrayComm, which became a world leader in smart antenna technology. His wife, Arlene Harris, and Cooper co-founded GreatCall, Inc., maker of the Jitterbug phone and service.
Today, Cooper is Chairman and Co-Founder of Dyna LLC, an entrepreneurial incubator. He has served on the boards of Directors of several public and private companies, and he serves on advisory committees of the U.S. Government. He has been granted eleven patents and is widely published in the communications field.
Cooper holds a B.S. and an M.S. in Electrical Engineering from the Illinois Institute of Technology on whose board of Trustees he serves. He has received honorary doctoral degrees from the Illinois Institute of Technology, Strathclyde University in Scotland, Hasselt University in Belgium and Inha University in South Korea. The Wharton Business School presented him with its Business Transformation Award. 
He is a member of the U.S. National Academy of Engineering, a Marconi Prize recipient, a Prince of Asturias Laureate and has received many other awards. In 2007 Time Magazine named him one of the top 100 inventors in history.
Indian Cuisine for Lunch

Dress Code: This is a formal suit and tie event.
Like the Velvet Underground, ASEI meetings are important more for the composition of our audience than for the size of it. We send select invitations to C-level executives, Engineers and Business Owners in the area to come as paid-delegates to our meets. We believe that their interactions under our roof will help form new relationships among like-minded business folks, that will, in turn, produce a new idea or encourage recruitment or trigger outright partnership(s) to form a new venture. 
CAUTION: This meet is NOT for mortgage brokers, lenders, real estate and insurance agents and other such service providers. We check our audience as when they register, by calling them on their cell phone numbers they provide. If you belong to any of these professions, we will bump your name off the list immediately and your ticket charge will not be refunded. 
Note: More speakers to follow soon. 
Save This Event
Organizer
ASEI is an organization of professionals of Asian Indian Diaspora living in the United States of America that shares knowledge among its members, shapes the next generation of engineers, entrepreneurs, scientists and technologists and perform community service helping the disadvantaged and underprivileged in communities across the world. ASEI was established in 1983 in Michigan. It is a non-profit organization with Tax ID # 38 - 2468829.
The objectives of ASEI are as follows:
Provide networking opportunities for professionals, students, and businesses
Provide career guidance and mentoring to members and local students
Recognize outstanding engineers, students and entrepreneurs
Provide student scholarships
Host annual national and local conventions
Participate in humanitarian projects
Promote Indo-American relationship
Promote technology transfer between India and USA
ASEI has four Centers of Excellence as follows:
Aerospace Technology in Southern California
Automotive Technology in Michigan
Environment Technology in Florida
Biotechnology in Ohio