Annual ASEI-So Cal Science and Technology Entrepreneurs Meet 2019

Saturday, September 7, 2019 from 9:00 AM to 6:00 PM (PDT)
Event Details
(If you have a promotional Code, please click on "Enter Promotional Code" above in Blue)
ASEI has been unofficially renamed the 'American Society of Engineers of Inclusive Origin', for the diverse audience we have had in our events, over the last few years. ASEI, So Cal is the cupid of corporate responsibility – inexhaustibly connecting good people with one another so they can do great things. Whether holding discussions on the most cutting-edge communications strategies for organizations or hosting a panel on the health of modern-day entrepreneurship or organizing a discussion on venture funding, we bring an infectious enthusiasm to our events through the exceptionally talented audience we assemble. 
Our exceptional speakers for the Annual Science and Technology Entrepreneurs Meet 2019
Vauhini Telikapalli, (From Switzerland) Founder, Veva Services - Harnessing Artificial Intelligence for Building Sustainable Strategies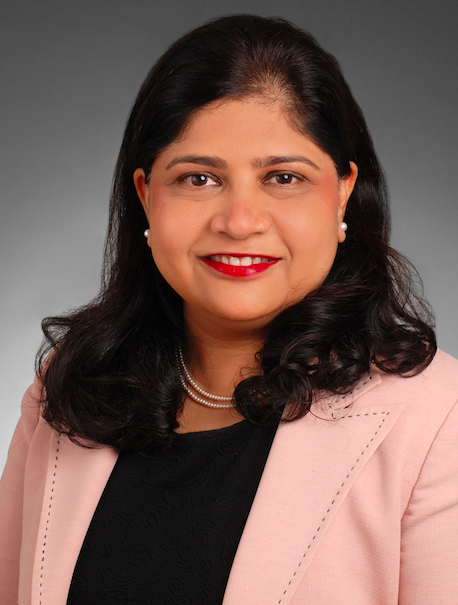 Vauhini Telikapalli, currently based in Switzerland is the Founder of VEVA Services, a boutique management consulting firm delivering successful strategies and providing solutions to clients in the areas of Sustainability and Big Data. Additionally she lends her technical and management expertise to the top Global Management Consulting Firms. With the increasingly urgent discussions of climate change and global warming, there is also a growing awareness of the importance of sustainable activities. But treating the environment thoughtfully isn't just a moral question but an economic one. Artificial intelligence can be an important tool in the effort to adopt responsible business practices. Technologies have long been seen as effective vehicles of growth, but the impact of recent forms like digitization, now morphing into artificial intelligence (AI), have been subject to debate. The more meaningful data there is, the smarter the artificial intelligence gets, and the larger the synergy effects from economic benefits and sustainable impacts become. In that sense, thinking about the environment pays off twofold. The challenge, however, goes beyond guiding "human friendly AI" to ensuring "Earth friendly AI". As the scale and urgency of the economic and human health impacts from our deteriorating natural environment grows, we have an opportunity to look at how AI can help transform traditional sectors and systems to address climate change, deliver food and water security, build sustainable cities, and protect biodiversity and human wellbeing. She brings in a unique combination of Operational and Intrapreneurial experience at Fortune 50 global companies focused on innovation and creativity, and transformed ideas into profitable ventures. She has held several senior management level positions at Alstom Power in Europe, The Dow Chemical Company and General Motors in US. At Alstom Power, she led the Product Management and Marketing teams for Carbon Capture and Storage Business and successfully commercialized multi-million dollar R&D projects. At The Dow Chemical Company, she was handpicked by the C level management team to shape, lead and sustain key strategic business initiatives, propelling the company's growth in emerging geographies. She was invited by the Government of India to shape the national policy framework for Solar Photovoltaics.

During her ten year tenure at General Motors she was the only S.Asian Woman Engineer to successfully lead global Engineering and Manufacturing teams. Vauhini holds a Master's degree in Chemical Engineering from US and a Bachelor's degree in Chemical Engineering from India. She has presented numerous technical papers globally (available upon request).She is a Mentor at Thrive Global, with a passion to guide young women planning or pursuing careers in Engineering and Technology Fields.
 Balan Ayyar, (From, Reston, VA) Founder and CEO Founder and CEO Percipient.ai  (Retired Brigadier General from the USAF)
 Topics: (1) Artificial Intelligence: Transaction vs transformation: designing for human and machine teaming
(2) Leadership:  Building trust and why the character of an organization matters to long term success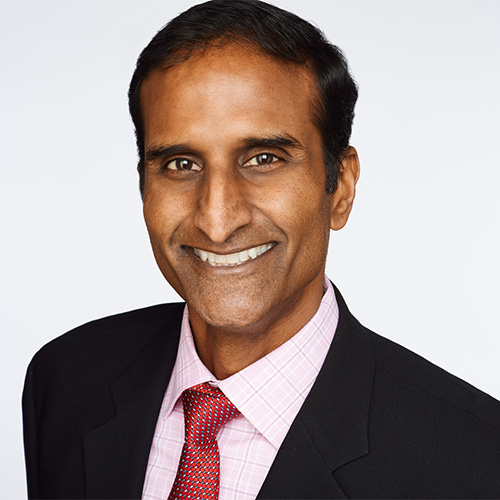 Balan Ayyar is the Founder and Chief Executive Officer (CEO) of Percipient.ai, a Silicon-Valley based artificial intelligence, machine learning, and computer vision firm focused on intelligence and national security missions. He is a seasoned CEO and retired USAF General Officer. Before founding Percipient.ai, Balan was the CEO of a $100M+ Gov't Services IT firm. His last role in the profession of arms was as the Commanding General of the Combined Joint Interagency Task Force 435, in Kabul, Afghanistan. He has served in four combatant commands, the Office of the Sec of Defense and in the White House as a White House Fellow. He is a Member of the Council on Foreign Relations and Board Member of both a public corporation and non-profit charity.
Dr. Uttam K. Sinha, MD, MS, FACS Director, Head and Neck Surgery Watt Chair, Head and Neck Cancer ResearchKeck School of Medicine, University of Southern California
Topic: Transoral Robotic Surgery (TORS)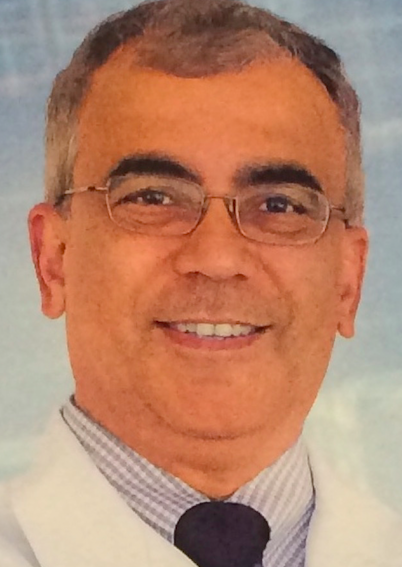 https://www.youtube.com/watch?v=cZ2pP83ZJFU
Session Overview: The application of robotics in surgery has steadily grown since it began in the 1980s. In contrast, the integration of artificial intelligence in this sector is still fairly new. As promising applications, predominantly in the research and development phase, begin to the surface we aim to answer the important questions:
1) What types of AI applications are currently being explored in the field of surgery?
2) What innovations have the potential to change the industry over the next decade?
3) What robotic surgery applications are currently showing results?
INTENDED AUDIENCE:
The session is intended for engineers, surgeons, computer scientists, communication scientists, clinicians, surgical technicians, nurses, business leaders.
LEARNING OBJECTIVES:
In this presentation, we will explore current and "near future" examples of artificial intelligence applications in surgical robotics. After the end of the session, the participants will be able to recognize:
(1) Automation of Suturing (2) Machine Learning for Evaluation of Surgical Skills (3) Machine Learning for Improving Surgical Robotic Materials (4) Machine Learning for Surgical Workflow Modeling 5) Clinical applications of Machine Learning in the disciplines of Surgery, Radiology, Pathology and Microbiology (6) Application of Artificial Intelligence to improve Health.
After completion of college education, Dr. Uttam Sinha joined University of Southern California as a Research Fellow in 1986 where he studied molecular oncology for four years. He then finished residency in Otolaryngology Head and Neck Surgery at USC in 1995. He continued to peruse academic career and completed a clinical fellowship in Microvascular and Plastic and Reconstructive Surgery in Mount Sinai Hospital, New York. He then went to Leon, France for another clinical fellowship in laryngology. After completion of clinical fellowships, Dr. Sinha joined the Department of Otolaryngology-Head and Neck Surgery at USC as faculty in 1996 and soon became Chief and Residency Program Director. In 2011, University of Southern California established Watt Chair in Head and Neck Cancer Research for Dr. Sinha in recognition of his academic achievements, and outstanding performance in leadership, teaching and research. Dr. Sinha became Director of Head and Neck Surgery and Associate Dean of Surgical Simulation in 2013. Dr. Sinha is an accomplished head and neck surgeon with national and international reputation. By using his expertise in nanoscience, Dr. Sinha and his team have developed a technology for early detection of cancer and other acute and chronic diseases using saliva. Targeting cancer stem cells, his team is studying prevention of recurrence of cancer and reduction of dose of radiation. Dr. Sinha and his team introduced a novel treatment called neuromuscular electrical stimulation (NMES) for rehabilitation of swallowing using another platform technology called BION. He received multiple federal and foundation grants and published extensively in peer-reviewed journals. Dr. Sinha serves multiple national and international professional organizations in leadership roles. Recently, he was selected as President of Society of University Otolaryngologists-Head and Neck Surgeons, one of the most prestigious organizations in the disciplines of Otolaryngology-Head and Neck Surgery. Dr. Sinha works closely with National Cancer Institute (NCI) to maximize Survival and Quality
of Life in head and neck cancer patients. In 2005, Dr. Sinha and his team launched a Patient Survivorship Program (http://hncsupport.org). The Survivorship Program promotes patient education and awareness about head and neck cancer globally.
Rick Moy CMO at Acalvio , (From San Diego) 
Topic: Modern Networking and Cyber Deception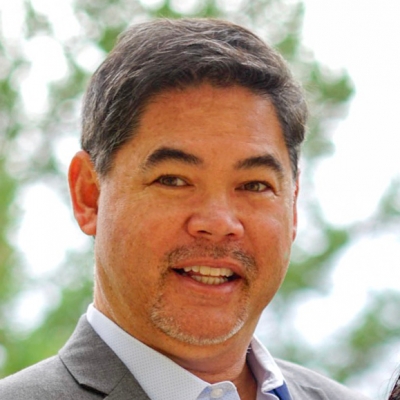 As the recommended stack of layered defenses grows higher, most organizations struggle to find the right staff, buy and implement the right products, within a sensible comprehensive security program. 
This talk will examine the technical challenges facing 
modern
 enterprises and how several technology innovations can be more effective alternatives to traditional cyber defenses.
Moy

is the CMO at Acalvio, and was previously the CEO/cofounder of NSS Labs, the industry's leading test-based security research and analyst firm. He has an extensive background in building leading SaaS security companies, including Websense, ESET, and Protego Networks and is an active advisor to innovative startups. His experience spans technology areas including network forensics and data science, threat intelligence, vulnerability management, firewalls, IPS, anti-malware, content filtering, and SIEM.
Carter Hostelley, (From Portland) Founder and CEO, Leadtail - Building Thought Leadership and Influence in the Age of Social Media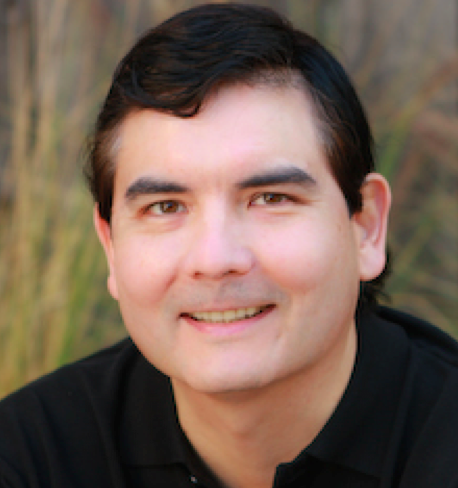 Carter Hostelley is the Founder and CEO of Leadtail, a B2B social media strategy and insights firm that specializes in helping venture-backed technology companies reach and engage C-Suite buyers. Carter and his team have worked with a who's who of emerging B2B tech brands including Zuora, BlueJeans Network, InfluxData, Exabeam, Adaptive Insights, Intacct, and LeanData. The typical Leadtail client has raised over $50 million in venture capital funding.

Carter is a relentless advocate for the importance of social media, thought leadership, and influencer marketing, as a way to "break through the noise" with target buyers and effectively compete against marketplace incumbents. Carter has collaborated with many top B2B influencers such as Tamara McCleary, Ted Rubin, Michael Krigsman, and Tim Crawford as part of client influencer marketing programs. He's also been a contributing author at CMSWire, and has been quoted in numerous business publications including Forbes and The Wall Street Journal.
Shaloo Garg, (From Silicon Valley) , Managing Director, Microsoft - The Next Digital Frontier- Impact of AI & Machine Learning on Global Economy, Society and Philanthropy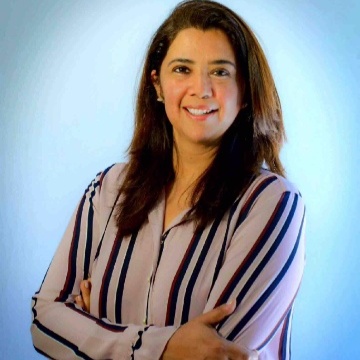 Innovations in digitization, analytics, artificial intelligence (AI), and machine learning are creating performance and productivity opportunities for business and the economy, even as they reshape our daily lives and future of work. The wave of AI and Machine Learning is coming at us very rapidly. In fact, it has already permeated parts of our professional and personal lives. In this power packed session, learn about the impact of AI and Machine Learning on the Global economy, society and philanthropy. Let's also talk about channels of disruption that will be the front runners in this race and these will be the ones that will be the game changers !
Shaloo

Garg

is currently Managing Director, Silicon Valley, Southwest region for Microsoft for Startups. She brings a combination of strong startup, enterprise, strategic partnership and corporate development experience. Previously,

Shaloo

was at Oracle at Global Oracle Innovation where she lead the Global Customer Connect practice of commercializing revenue opportunities for startups into the enterprise client base and partner ecosystem. She has also lead go-to-market for Oracle's cloud business and was part of the M&A team that acquired Peoplesoft, Siebel, Retek etc. Prior to joining Oracle, she was in a couple of early stage startups.

Shaloo

is passionate about education and is a "Champion of Innovation" at UN Women where she is spinning up virtual Innovation Labs with Universities leveraging emerging technologies to encourage digital literacy in developing countries for young girls who do not have access to education.

Shaloo

strongly believes that technology's best user case ever is using its power to impact wider social issues like hunger, poverty, STEM education, clean water, energy, sustainable cities etc in developing and under-developed countries She is an MBA from Delhi University and has done specialization in Innovation and Design Thinking from Stanford d.School. Words to live by: "In life, there are no mistakes... only lessons" - Vic Johnson.
Suchit Bachalli, (From Philadelphia) CEO, Unilog - Building a Disruption Proof Culture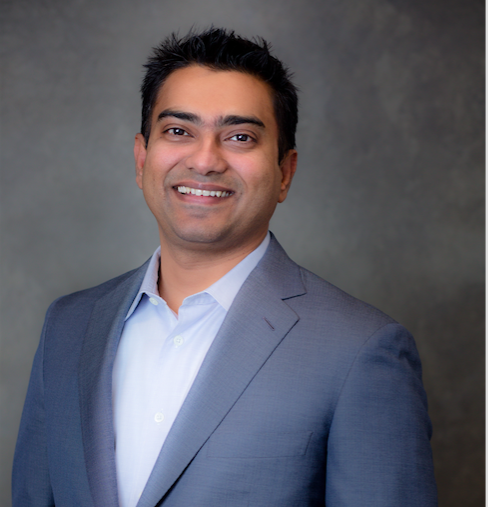 Several industries will naturally get disrupted or entirely uprooted due to the impact and influence of AI and Blockchain. Many jobs will be lost; and yet many new ones will be created. Will your company survive this or any other new disruptive technology that emerges over the next decade?
The answer is not in your ability to change or evolve; or the strength of your balance sheet. The answer lies in your people. As business leaders we have to constantly strive to build a culture where disruption is welcomed and embraced. How can you build this culture? How can you help meeting your quarterly goals and yet move towards a future which looks nothing like you imagined? Join Suchit Bachalli, CEO of Philadelphia based company Unilog, as he discusses creating, and sustaining a strategy for change.
 Click on the link below to watch Suchit Bachalli at the Unilog E-VOLVE Conference.
https://slideslive.com/38915030/ceo-welcome
Prior to being appointed as the CEO of Unilog, Bachalli served as Unilog's President for North America. Under his leadership, the company grew to become one of the fastest adopted E-commerce platforms. At Unilog, Bachalli led the strategy that transformed the company from a services company to one of the leading software companies in E-Commerce Technology. Within the past five years Bachalli and the team at Unilog successfully created a product used by hundreds of wholesale distributors and manufacturers to power billions of dollars of online transactions. Unilog's customers stand testimony to the fact that the right combination of people, processes and technology can lead to bright outcomes even in the most challenging economic conditions. Today, Unilog is a multi-million dollar business with 800 global employees and hundreds of customers across diverse industries.
Passionate about giving back to the community, Bachalli continues to make philanthropy and volunteerism an important part of Unilog's corporate culture. He and his team have raised tens of thousands of dollars for worthy causes, such as Indiapsora, The American India Foundation, Save the Children, The Perkiomen Watershed Conservancy, and others. A spokesperson for and partner to the PA Department of Community & Economic Development's Center for Direct Investment, Bachalli is a well-known advocate for the region's foreign-investment community. In 2015, Bachalli was selected by the Philadelphia Business Journal as a 40 Under 40 honoree, an award which recognizes the region's most accomplished, young business leaders. Bachalli also serves on the Board of TiE Philadelphia and is the Chair of The Young Entrepreneur (TYE) program. In 2018, Bachalli was awarded the Most Impactful CEO in the Greater Philadelphia Area by Vistage an international CEO Group serving 23,000 CEO's across 20 countries. Bachalli is an alumnus of the Executive Development Program at University of Chicago – Booth School of Business.Carter Hostelley is the Founder and CEO of Leadtail, a B2B social media strategy and insights firm that specializes in helping venture-backed technology companies reach and engage C-Suite buyers. Carter and his team have worked with a who's who of emerging B2B tech brands including Zuora, BlueJeans Network, InfluxData, Exabeam, Adaptive Insights, Intacct, and LeanData. The typical Leadtail client has raised over $50 million in venture capital funding.

Raghu Bala  CEO, NetObjex Inc based in Southern California  
Topic: The Convergence of IoT, AI and Blockchain and their Use Cases in Business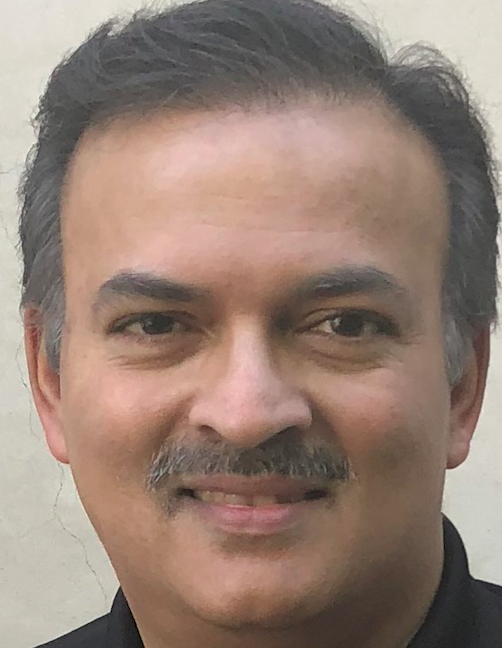 CEO, NetObjex Inc based in Southern California. Formerly with Yahoo, Infospace, PwC, and with 3 successful startup exits. Wharton MBA in Finance, MS in Computer Science from RPI, Ex- Columbia University Adjunct Lecturer, currently tutoring MIT courses in AI and Blockchain, published author and major conferences including IoT Congress, Google IO, and more. Current focus areas: Decentralized computing, Distributed ledgers, IoT, Cryptocurrencies.
1. Objectives of your session

This session hopes to accomplish various objectives including:

 Introduce the concept of decentralized computing

Compare and contrast traditional client-server computing to decentralized computing

How decentralized computing can be leveraged in multiple industry verticals

The Role of Distributed Ledgers (Blockchain, DAG) in decentralized computing




Discuss the different private and public distributed ledgers




Describe the role of tokens and cryptocurrencies in distributed ledgers

2. Case Study Sharing/addressing the challenges
We will present examples of uses of blockchain technology in several industries including Shipping,
Healthcare, Smart CIty, Supply Chain. We will offer a working demonstration of the use of Blockchain in a
public network e.g. smart parking, smart metering etc.

3. Takeaways and Way Forward

Clearly identify the concrete steps organizations can take to implement blockchain technology to increase
transparency, improve communications, reduce inefficiencies, curtail fraud, and more.
Dr. Jill Hagenkord, (From Silicon Valley) CMO - Medical Diligence for Health Tech: How to Reach Market Adoption More Quickly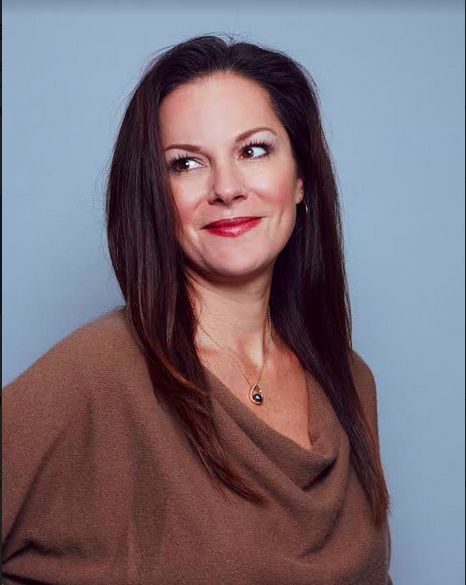 Click on the link below to watch Dr. Jill Hagenkord speak in England
Dr. Hagenkord is the co-founder and Chief Medical Officer of MDisrupt, which provides medical diligence for health tech entrepreneurs, investors, and other stakeholders. Jill is a board-certified pathologist with subspecialty boards in molecular genetic pathology and a fellowship in pathology/oncology informatics. Jill's expertise is in health product strategy, coding/coverage/reimbursement of molecular diagnostics, medical and regulatory affairs, health policy, clinical laboratory medicine, molecular diagnostics, population health, provider education, patient engagement, and medical diligence.
Dr. Hagenkord serves on a number of medical professional societies as an active member in the Association for Molecular Pathology, the College of American Pathologists, American College of Medical Genetics and Genomics, and the National Academies of Science, Engineering, and Medicine's Roundtable on Genomics and Precision Health.
Jill received her M.D. from Stanford University School of Medicine in 1999,
did residency training at the University of California at San Francisco and the University of Iowa, and completed fellowships at the University of Pittsburgh Medical Center. Subsequently, Dr. Hagenkord practiced pathology at Creighton University Medical Center where she founded iKaryos Diagnostics.
Jill was previously the Chief Medical Officer at Color Genomics, 23andMe, Invitae, and Complete Genomics.
More details on Jill's experience can be found
here
.
Keith Bigelow, SVP GE Health Care - Why Healthcare, and every industry, needs an industrial revolution with AI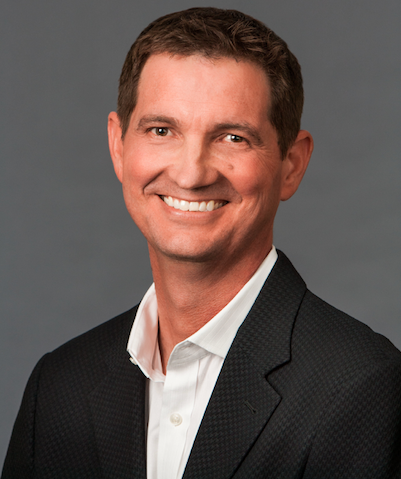 Click on the link below to watch Keith Bigelow at the AWS Summit Series!
Keith is currently the SVP, Edison Portfolio Strategy, GE Healthcare.  In this horizontal role, the team Keith leads provides the product management and unified portfolio strategy for Edison, our platform that spans Cloud, Edge, and Device.  The Edison portfolio team was brought together in Q4/2018 in advance of the Edison launch at RSNA, acts as an accelerator to introduce new products to market across the $18B GEHC organization.
Previously, Keith was the SVP & GM of Analytics for Salesforce, where he grew the team from 15 to 200+ to address the $8B CRM Analytics market, acquiring Salesforce's first machine learning company, a BI Platform company, and an analytic collaboration company in order to build Salesforce Wave and what is now Salesforce Einstein. Prior to joining Salesforce, Keith spent 4 years leading SAP's Enterprise Information Management product & engineering team, where he led the portfolio of ETL, Data Quality, Master Data Management, Text Analytics and the TREX team, which became SAP's in-memory analytic database HANA. 
Keith joined SAP as a result of the acquisition of Business Objects, where Keith held a variety of roles including the VP of Product Management for the $2B BI Platform BusinessObjects XI, as well as the VP of Corporate Development.  Prior roles included leading product and marketing at Borland, Remedy, and J2EE application server firm Lutris.  Keith holds a Bachelor of Arts in Mathematics from UCSC.
Delicious Lunch

Dress Code: This is a formal suit and tie event.
Like the Velvet Underground, ASEI meetings are important more for the composition of our audience than for the size of it. We send select invitations to C-level executives, Engineers, Physicians, Medical Professionals and Business Owners in the area to come as paid-delegates to our meets. We believe that their interactions under our roof will help form new relationships among like-minded business folks, that will, in turn, produce a new idea or encourage recruitment or trigger outright partnership(s) to form a new venture. 
CAUTION: This meet is NOT for mortgage brokers, lenders, real estate and insurance agents and other such service providers. We check our audience as when they register, by calling them on their cell phone numbers they provide. If you belong to any of these professions, we will bump your name off the list immediately and your ticket charge will not be refunded. 
When & Where

Sheraton Cerritos (Free Parking)
12725 Center Ct Dr S, Cerritos,
CA 90703


Saturday, September 7, 2019 from 9:00 AM to 6:00 PM (PDT)
Add to my calendar
Organizer
ASEI is an organization of professionals of Asian Indian Diaspora living in the United States of America that shares knowledge among its members, shapes the next generation of engineers, entrepreneurs, scientists and technologists and perform community service helping the disadvantaged and underprivileged in communities across the world. ASEI was established in 1983 in Michigan. It is a non-profit organization with Tax ID # 38 - 2468829.
The objectives of ASEI are as follows:
Provide networking opportunities for professionals, students, and businesses
Provide career guidance and mentoring to members and local students
Recognize outstanding engineers, students and entrepreneurs
Provide student scholarships
Host annual national and local conventions
Participate in humanitarian projects
Promote Indo-American relationship
Promote technology transfer between India and USA
ASEI has four Centers of Excellence as follows:
Aerospace Technology in Southern California
Automotive Technology in Michigan
Environment Technology in Florida
Biotechnology in Ohio