Description
Join us for our Annual Arturo Schomburg Lecture in celebration of current programs and scholarship that advance the mission and vision of Arturo Schomburg. This year will feature a lecture and conversation about Dr. Allison Davis, one of America's first black anthropologists and the first tenured African American professor at a predominantly white university. Davis's groundbreaking investigations into inequality, Jim Crow America, and cultural biases of intelligence testing had lasting effects on public policy, including contributions to Brown v. Board of Education, the federal Head Start program, and school testing practices.
The evening will begin with the The Lapidus Center for the Historical Analysis of Transatlantic Slavery presentation of the 2018 Harriet Tubman Book Prize to Dr. Tamara J. Walker, assistant professor of History at the University of Toronto, for her book Exquisite Slaves: Race, Clothing, and Status in Colonial Lima (Cambridge University Press).
The Arturo Schomburg Lecture will be given by author of The Lost Black Scholar: Resurrecting Allison Davis in American Social Thought, David A. Varel. Following the lecture, Davis's son, Gordon Davis, David Varel, and Schomburg Director Kevin Young will discuss how black scholars like Davis laid the groundwork for the Civil Rights Movement by advancing American social thought.
A book signing by Tamara J. Walker and David A. Varel and light reception will follow.
The Lapidus Center for the Historical Analysis of Transatlantic Slavery's Harriet Tubman Book Prize of $7,500 is awarded to the best nonfiction book published in the United States on the slave trade, slavery, and anti-slavery in the Atlantic World. The Lapidus Center was established at the Schomburg Center for Research in Black Culture and by funded by a generous gift from Ruth and Sid Lapidus matched by The New York Public Library.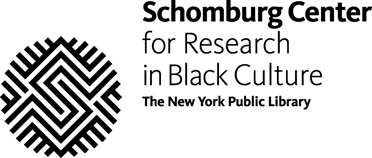 FIRST COME, FIRST SEATED
Events are free and open to all, but due to space constraints registration is requested. We generally overbook to ensure a full house. Registered guests are given priority check-in 15 to 30 minutes before start time. After the event starts all registered seats are released regardless of registration, so we recommend that you arrive early.
GUESTS
Please note that holding seats in the Langston Hughes Auditorium is strictly prohibited and there is no food or drinks allowed anywhere in the Schomburg Center.
AUDIO/VIDEO RECORDING
Programs are photographed and recorded by the Schomburg Center. Attending this event indicates your consent to being filmed/photographed and your consent to the use of your recorded image for any all purposes of the New York Public Library.
PRESS
Please send all press inquiries (photo, video, interviews, audio-recording, etc) at least 24-hours before the day of the program to Ayofemi Kirby at ayofemikirby@nypl.org.

Please note that professional photography and video recordings are prohibited without expressed consent.