Description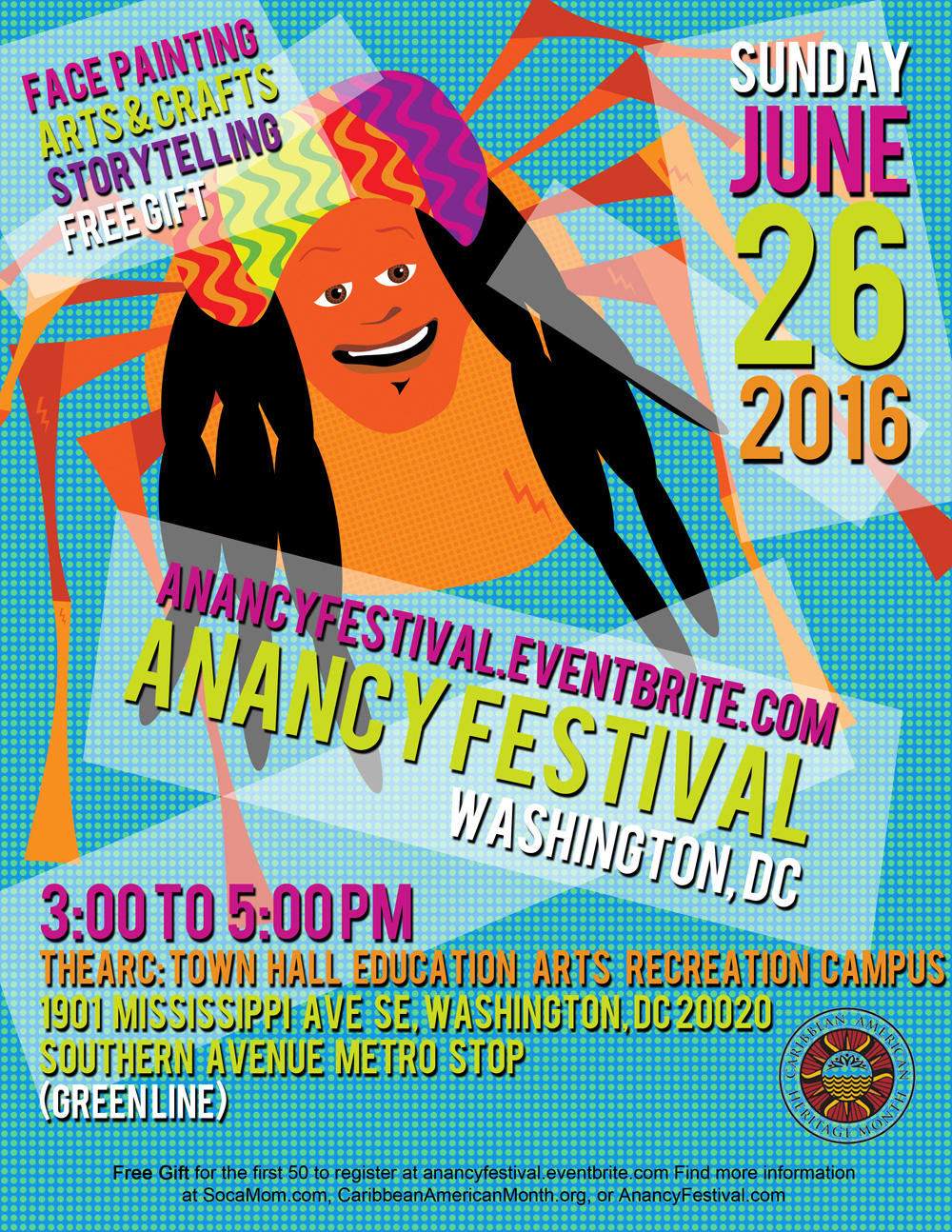 Face painting, Movie, Storytelling and Arts and Crafts!
FREE GIFT FOR THE FIRST 50 TO REGISTER by 6/15/16!*
June 26th from 3:00 pm to 5:00 pm.
THEARC: Town Hall Education Arts Recreation Campus
1901 Mississippi Ave SE, Washington, DC 20020
SOUTHERN AVENUE METRO STOP (GREEN LINE)
Anancy (Ananse or Anansi) is the West African trickster hero of numerous folk tales that are popular across the Caribbean and throughout the African Diaspora. This clever and conniving character is familiar to millions of people around the world.
Anancy! Anansi! Festival is a celebration of the Caribbean's diverse and spectacular cultural heritage, both traditional and contemporary, and is designed to have special appeal to the young and young at heart.
*Must check in before 3:30 pm.
For more information on the Washington, DC event, visit www.socamom.com.