ANNUAL ALL WHITE PARTY - FOR MATURE WOMEN WHO LOVE WOMEN - ATLANTA PRIDE WK...
Description
BLUE DIAMOND ENTERTAINMENT |
PRIDE25+ | TEAM GIRL WORLD | EVENT CURATORS UNLIMITED | ATLANTA SOCIALITES | THE PARTY PROFESSIONAL
Presents
THE ANNUAL ALL WHITE PARTY
FOR MATURE WOMEN WHO LOVE MATURE
ATLANTA BLACK PRIDE 2019 - LABOR DAY WEEKEND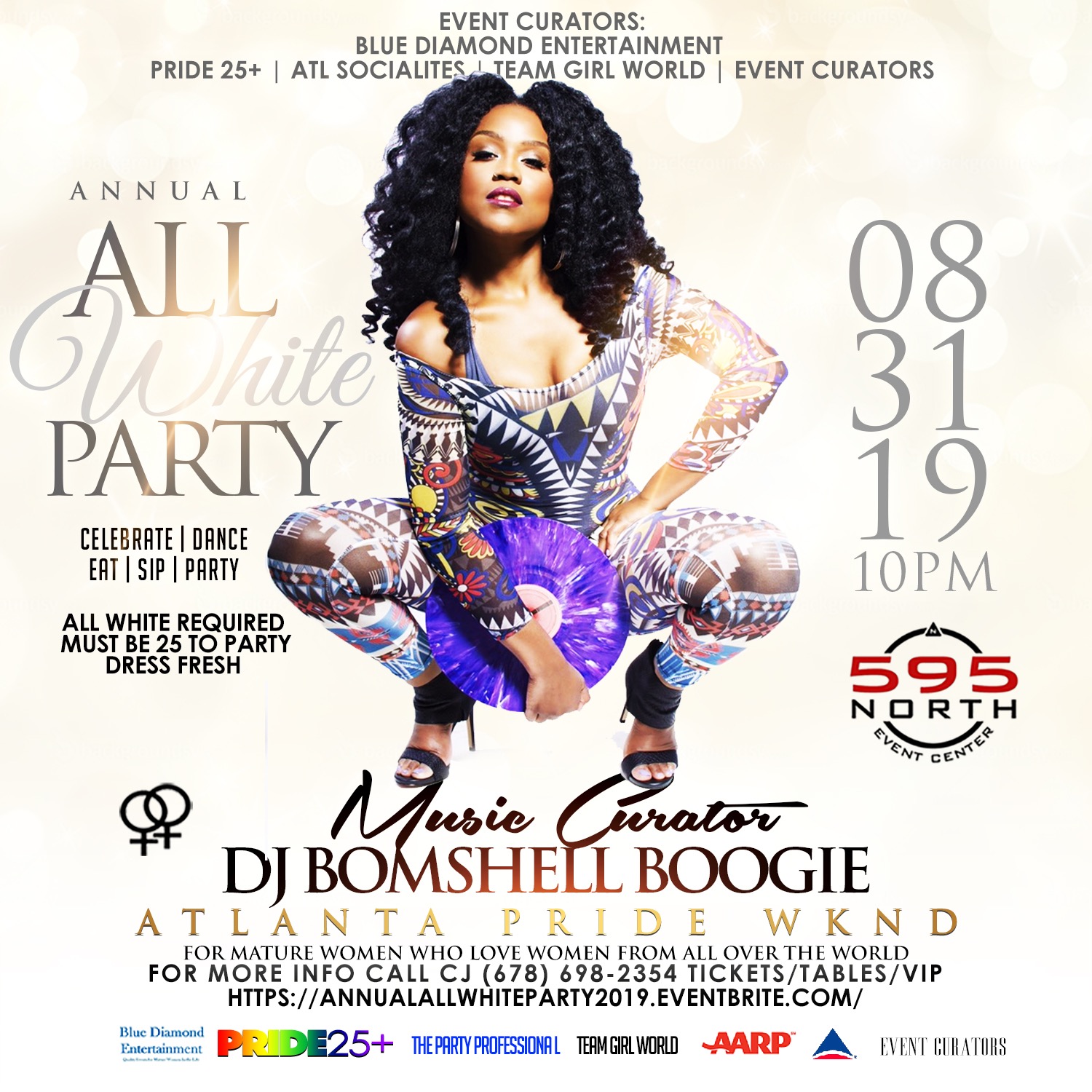 JOIN US AND 1500+ MATURE WOMEN WHO LOVE MATURE WOMEN FROM ALL OVER THE GLOBE FOR OUR ANNUAL CELEBRATORY EVENT!!!
ALL WHITE ATTIRE REQUIRED

DRESS FRESH

MUST BE 25 TO PARTY

RED CARPET AFFAIR

PLUSH VIP SECTIONS

RESERVED TABLES

TASTEY HOOKAHS

GREAT FOOD

HUGE PATIO

INDOOR/OURDOOR


MUSICAL CURATOR: "THE QUEEN" BOMSHELL BOOGIE
SPINNING ALL OF THE HITS FROM THE 70'S/80'S/90'S/2000'S AS WELL AS CURRENT CHART BUSTERS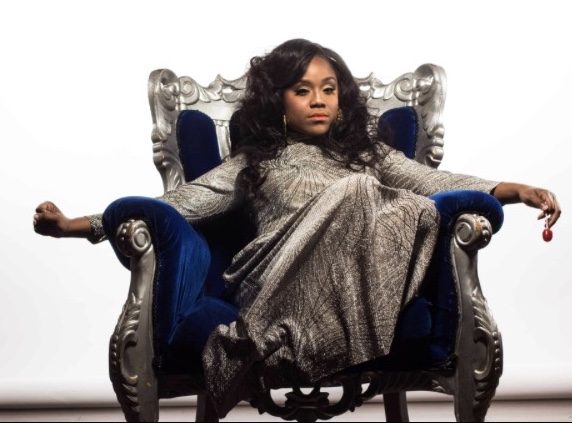 MEET LADIES FROM CANADA, BAHAMAS, EGYPT, JAMAICA, BAHAMAS, ETHIOPIA, MIAMI, LA, HOUSTON, NY, DC, CHARLOTTE, COLUMBIA, CHICAGO, DETROIT, BALTIMORE, PHILI, LITTLE ROCK, ST. LOUIS, COLORADO SPRINGS...AND MORE!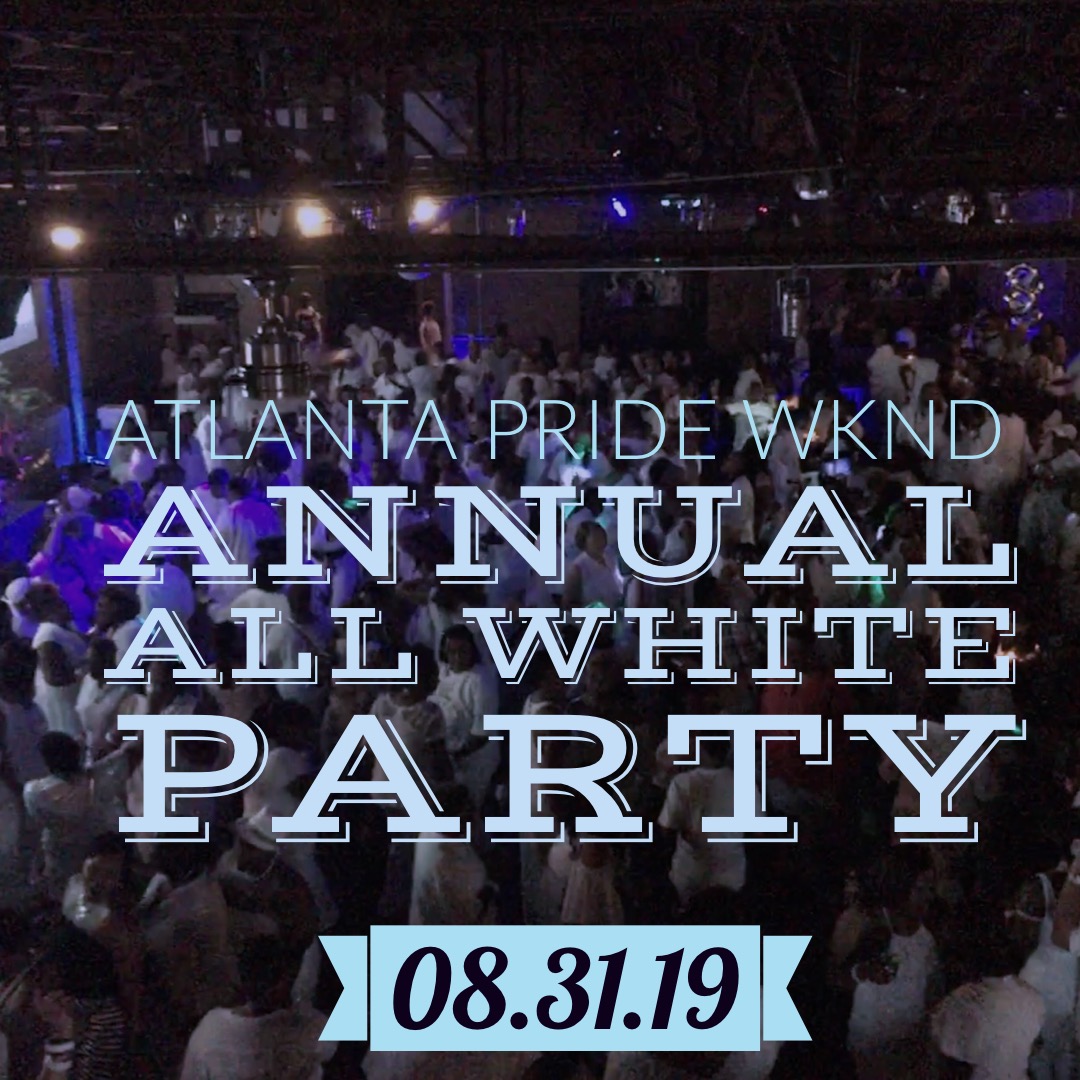 CALL CJ FOR MORE INFO (678) 698-2354
TICKETS ALSO AVAILABLE AT THE DOOR!!