Annual African Academic Research Conference on Global Business, Economics,...
Description
Dear & Esteemed Colleagues,
Greetings!
The Annual African Academic Research Conference on Global Business, Economics, Finance and Social Sciences (AAT17Tanzania Conference) will be held in Arusha City, Tanzania.
You are hereby cordially invited to submit your research manuscripts/case studies in all areas of research in business studies. We do organize, in addition to paper presentations, invited lectures on selected topics closely synchronized with the conference theme and topics related to Global Business, Economics, Finance, Banking and Social Sciences.
Panel Discussion on 'Ensuring Academic Integrity'!
During the conference, there will be a special panel discussion on the topic 'Ensuring Academic Integrity & Preventing Plagiarism!!-The role of an academician!!
The upcoming conference is being jointly organized by Global Business Research Journals (GBRJ), Greater Vision Conferences & Seminars and SDMIMD, a prestigious management school functioning in Mysore, Karnataka State-India.
Important Dates!
Abstract Deadline (250 words) : June 30, 2017
Communication of Acceptance : 3 Days
Full Paper Submission Deadline : August 10, 2017
Last Date for Registration : September 10, 2017
Conference Dates : October 12-13, 2017
Conference Objectives:
The Greatness of Africa!
The key theme of the upcoming conference is 'Unleashing the Potential and Ensuring Sustainable Economic Growth for Africa!'.
Africa is a great continent in the world. Natural wealth, resources and manpower are abundantly available in the continent. If the manpower is trained according to the market demand and expectations, the continent could play a pivotal role in the world business landscape.
According to Dr. Vijay Mahajan, a Professor at the University of Texas, Africa has greater wealth in the world. He highlights that the average gross national income (GNI) per capita across all 53 African nations in 2005 was about $954, more than $200 higher than India's. He further states that 12 African nations (with 100 million people among them) out of 53 had a GNI per capita that was greater than China's. Twenty nations (with a combined population of 263 million) had a GNI per capita that was greater than India's. That concentration of wealth represents a huge potential market for companies worldwide, according to Mahajan. Prof. Mahajan highlights a few key issues to be tackled in order to unleash the full potential of the great continent, Africa. He advocates overcoming the myriad economic, political, legal, medical and social challenges facing the continent. But, businesses across Africa have already proved that this is possible, feeding a fast-growing demand for every conceivable type of consumer good and service, from cell phones to banking to televisions, according to him.
Coordinated Effort! The Need of the Hour!!
Undoubtedly, the need of the hour is to implement a set of coordinated efforts among nations in the continent in order to ensure rapid economic growth in the long run. More specifically, African nations should work on real GDP growth, low inflation, job creation in order to offer employment opportunities for the masses, satisfactory current account balances, export of goods and services, higher per capita income etc.
Against this backdrop, the upcoming academic research conference in Arusha City, Tanzania will make an earnest attempt to achieve the following objectives:
a) identify the major factors that help fuel solid economic growth for African nations;
b) examine the factors which cause sluggish growth and recession and put forth suggestions to fix them all;
c) provide an ideal platform for researchers, economists, bankers and practitioners to share their research and practical experiences on all the major issues highlighted as above in global economy; and
d) offer suitable solutions to ensure an orderly growth of the global economy and bring prosperity and sustainable economic development to the World, in the long-run.
OUR PRINCIPAL ACADEMIC PARTNER:
Shri Dharmasthala Manjunatheshwara Institute for Management Development (SDMIMD) Mysore, Karnataka
Shri Dharmasthala Manjunatheshwara Institute for Management Development (SDMIMD), ranked among the top Business Schools in India, is located at the foot of Chamundi Hills in the heritage city of Mysore, Karnataka. The campus has won many architectural and landscape awards and provides a great environment for learning and germination of managerial intellect. The institute has been conferred A** Rating at National Level by CRISIL.
The institute is promoted by the Shri Dharmasthala Manjunatheswara Educational Trust - a premier non-profit educational organisation functioning under the aegis of Shree Kshetra Dharmasthala, which is known for its unique embodiment of Dharma. Today, SDME Trust has more than 40 recognised educational institutions under its wings, imparting quality education from the primary level to the postgraduate level. Trust is known for the professional institutions in Medical, Dental, Engineering, Naturopathy, Ayurveda, Law, Business Management and Physiotherapy. The trust and all the associate institutions benefit from the visionary leadership of our Chairman, Padma Bhushan Dr. D. Veerendra Heggade, Dharmadhikari of Dharmasthala.
SDMIMD's AICTE approved PGDM programme, accredited by NBA, runs for six terms over two years with an impeccable track record of academic rigor. SDMIMD also has Student Exchange Programs with the MAYS School of Business, Texas A&M University, USA; Global Management Institute of Shanghai University, China; and British University in Dubai, Dubai. These student exchange programmes enable students to understand each other's cultures, business practices and traditions. This gives students an edge when it comes to international opportunities.
The SDMIMD's research unit - SDM Research Centre for Management Studies' (SDM RCSM), publications 'Cases in Management', 'Contemporary Research in Management', 'Excerpts of Select Summer Internship Reports', have come in for praise from the world of academics. The institute's journal 'SDMIMD Journal of Management' indexed in EBSCO and iScholar has evolved as a prestigious publication well known for the quality of the papers, therein.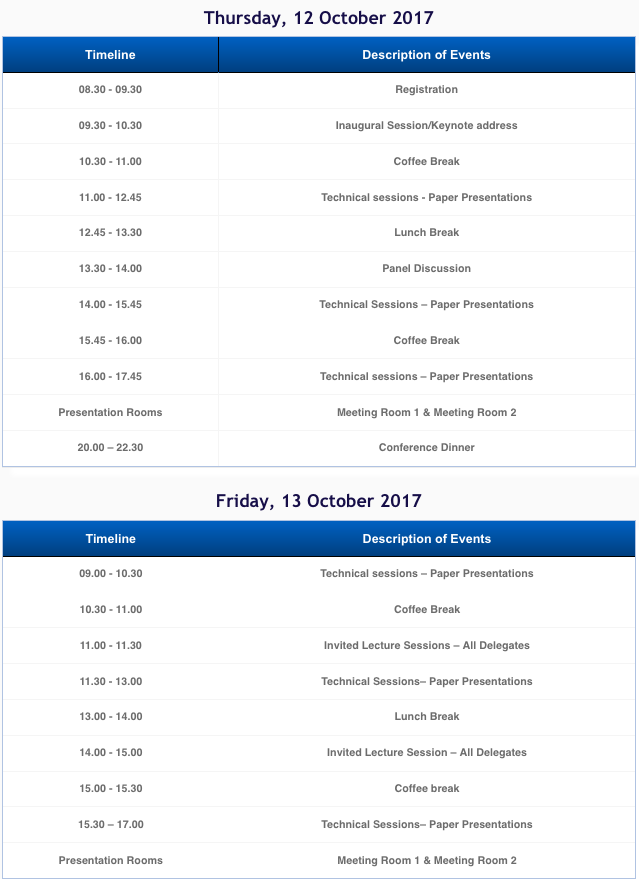 Editorial and Advisory Review Board
Dr. Ahmed Maamoun, University of Minnesota Duluth, USA.
Dr. Chu Chun Fai Carlin, The Open University of Hong Kong, Hong Kong.
Dr. David Gligor, University of Mississippi, USA.
Prof. Davide Vannoni, University of Torino, Italy.
Dr. Erkan Sezgin, Anadolu University, Turkey.
Dr. Etty Puji Lestari, Universitas Terbuka, Indonesia.
Prof. Eun-Soo Choi, Soongsil University, Korea (South).
Prof. Jeong Hwan Bae, Chonnam National University, Korea (South).
Prof. Leonid Nakov, Ss Cyril and Methodius University, Macedonia.
Dr. Orhan Elmacı, Dumlupınar University, Turkey.
Dr. Ranti Fauza Mayana Tanwir, Universitas Padjadjaran, Indonesia.
Dr. Sally Baalbaki, Metropolitan State University of Denver, USA.
Dr. Samantha Bietsch, American Public University, USA.
Dr. Seda Durguner, University of Southern California, USA.
Dr. Sena Durguner, University of Southern California, USA.
Dr. Shani Carter, Wagner College, USA.
Dr. Tamer Çetin, Yildiz, Technical University, Turkey.
Dr. Tien-Yu Lin, Overseas Chinese University, Taiwan.
Dr. WANG Xiandong, Southeast University, China.
Dr. Yaovarate Chaovanapoonphol, Chiangmai University, Thailand.
Topics!
Global Business, Economics & Sustainability!
Business Ethics, Business Information Systems, Business Law, Business Performance Management, Business Statistics, Currency Crisis, Comparative Economic Systems, Developmental Economics, Development Planning and Policy, Economic Development, Economic Methodology, Economic Policy, Economic Systems, Euro Bonds, Entrepreneurship, Family Economics, Financial Economics, Geo-Political Risks, Global Economic Crisis, Green Economics, Government Deficit, Health Economics, Household Behavior and Family Economics, International Economics, Investment Climate, International Business, Labor Markets, Labor Economics, Labor Relations & Human Resource Management, Law and Economics, Macro Economics, Managerial Economics, Micro Economics, Millennium Development Goals, Prices, Business Fluctuations and Cycles, Public Administration, Small Business, Public Economics and Finance, Regulatory Economics, Welfare Economics, Public Economics, Roll-over Risk, Shocks & Vulnerabilities, Sovereign Debt, Sovereign Bond, Supply Chain Economics, Tourism Economics, Taxes, Tax Heaven and other related areas. Agricultural Innovation, Bio-diversity, Climate Change, Climate-Smart Agriculture, Community-driven Development, Culture Heritage and Sustainable Tourism, Food Crisis, Land Resources Management, Ocean and Hotel Management, Renewable Energy Resources, Solid Waste Management, Water Management, Water Resources Management and other related topics.
Finance & Accounting!
Applied Finance, Behavioral Finance, Capital Markets, Corporate Finance, Corporate Governance, Corporate Social Responsibility, Derivatives and Structured Products, Empirical Finance, Ethical Investing, Financial Crisis, Financial Frauds, Financial Inclusion, Financial Instruments, Finance & Investment, Financial Intermediation, Financial Markets, Financial Regulations, Financial Risk Management, Financial Services, Personal Finance, Hedge Funds, Insurance, Islamic Finance, International Finance, Managerial Finance, Micro Finance, Mutual Funds, Project Finance, Quantitative Finance, Sovereign Wealth Funds, Venture Capital Financing and other related fields.
Accounting Ethics, Accounting Information System, Balance Sheet analysis, E-Accounting, Environmental Accounting, Financial Reporting, Forensic Accounting, Fraud Deterrence, GAAP, IFRS, Lean Accounting, Mark to Market Accounting, Mental Accounting, Online Accounting, Project Accounting, Through-Put Accounting, Vulture Fund and other related fields.
Banking & Risk Management!
Anti-Money Laundering, Asset-Liability Mismatch, Asset Quality Review, BASEL II, BASEL III, Bank Compensation, Bank Frauds, Bank Regulation, BASEL Norms, Capital Buffer and Their Impact on Profitability, Credit Risk, Central Banking, Commercial Banking, Corporate Banking, Credit Risk, Cyber Security, Data Loss, Dodd-Frank Regulations, Market Risk, Development Banking, Governance in Banking, Investment Banking, Market Risk, Mobile Banking, Non-Performing Assets, Offshore Banking, Online Banking, Operational Risk, Personal Banking, Phone Banking, Predatory Lending, Private Banking, Retail Banking, Regulatory Challenges, SMS Banking, SIFI, Solvency II, Volcker Rule, Video Banking, Wealth Management, and other related fields.
Marketing!
Advertising, Advertising Management, Buyer Behavior, Business to Business Marketing, Brand Management, Consumer Behavior, Direct Marketing, e-business, Internet Marketing, Integrated Marketing, Information Systems, Marketing Planning and Forecasting, Market Segmentation, Mega Marketing, Marketing Research and Strategy, Market Structure and Pricing, Marketing Theory and Applications, Pricing, Product Promotion, Product Management, Relationship Marketing, Services Marketing and other related fields.
Management!
Business Analysis, Business Intelligence, Communications Management, Change Management, Conflict Management, Crisis Management, Cost Management, Competitor Analysis, Corporate Analysis, Decision Sciences, Group Behavior, Industrial Relations, Individual Behavior, Innovation, Information Technology Management, Knowledge Management, Leadership, Motivation, Management of change, Management Science, Organizational Development, Production and Organizations, Production/Operations Management, Public Relations, Public Responsibility and Ethics, Project Management, Risk Management, Resource Management, Strategy, Stress Management, System Management, Systems Thinking, Strategic Management, Strategic Management Policy, Supply Chain Management, Strategic Planning, Time Management, Technological Change; Research and Development, Technology & Innovation, Task Analysis, Work-Life Balance.
Social Sciences
Applied anthropology, Biopsychology, Cognitive psychology, Clinical psychology, Cultural psychology, Demography, Developmental Psychology, Education, Educational psychology, Entrepreneurial Economics, Evolutionary economics, Evolutionary psychology, Experimental economics, Experimental psychology, Feminist economics, Forensic psychology, Health psychology, Humanistic psychology, Industrial organization, Industrial and organizational psychology, Institutional economics, International studies, Legal management, Library science, Neuro-economics, Neuropsychology, Paralegal studies, Personality psychology, Psychometrics, Public finance, Public economics, Psychological anthropology, Political economy, Real estate economics, Resource economics, Socioeconomics, Social geography, School psychology, Sport psychology, Systems psychology, Socialist economics, Social work, Tourism geography and Welfare economics.
Please contact the event manager Marilyn below for the following:
- Discounts for registering 5 or more participants.
- If you company requires a price quotation.
Event Manager Contact: marilyn.b.turner(at)nyeventslist.com
You can also contact us if you require a visa invitation letter, after ticket purchase.
We can also provide a certificate of completion for this event if required.

NO REFUNDS OR TRANSFER ALLOWED ON REGISTRATIONS
-----------------------------------------------------------------
This Event Listing is Promoted by
New York Media Technologies LLC in association
with Greater Vision Conferences & Seminars.
http://www.NyEventsList.com
http://www.BostonEventsList.com
http://www.SFBayEventsList.com
-----------------------------------------------------------------
SHU170412CEV