Description
We're hosting another Five Course Beer Pairing Dinner!
As we celebrate our 2 year anniversary this upcoming fall, we invite you to join us for a Beer Pairing Dinner including a sneak peek of our limited run Anniversary Brews. The Joyce + Brett belgian saison, the 902-Bravo tart, and the wildly popular Bramble Blackberry Imperial Stout will be rejoining the tap line-up in October but as a guest of the dinner you'll be the first to try em!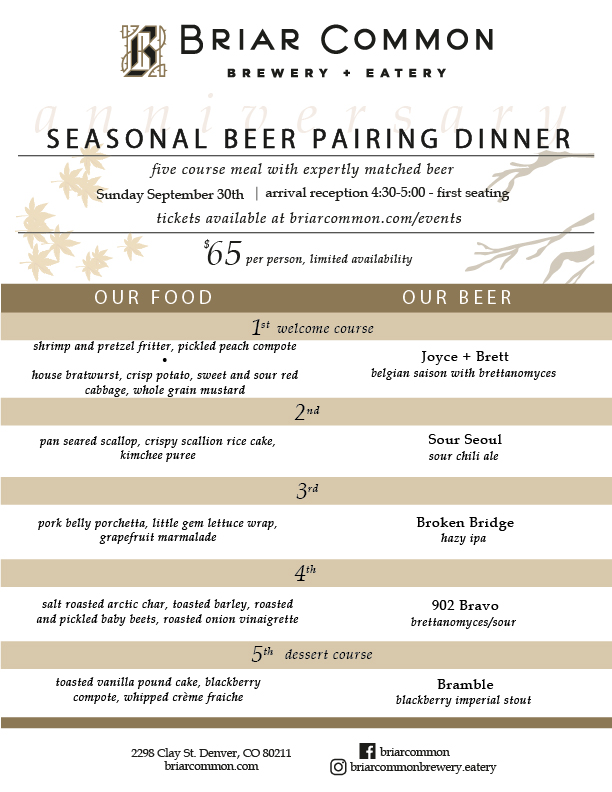 If tickets sell out for the current time frame we will open tickets up for a later seating at 7:30pm.