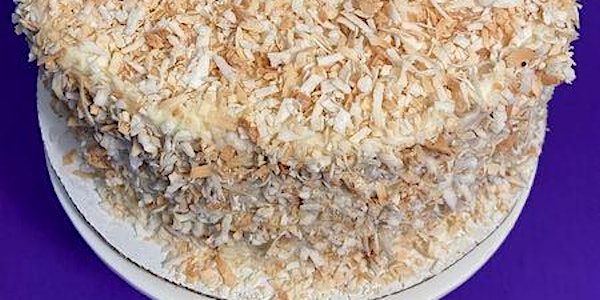 Annie's Signature Sweets -Virtual Coconut Pineapple Cake Class!
Looking for fun new cake to make?? Join me for my Coconut cake class where we will make a coconut cake, pineapple jam and frosting together.
About this event
Join Pastry Chef Ann LoParo, AKA "Annie" for a virtual 2 layer cake class. We will make a Coconut flavored cake and a pineapple jam and buttercream together from start to finish live on Zoom!
While attending this class you will learn my techniques and how to properly use the materials and ingredients.
This class requires no baking skills! Everyone will be able to actively participate in the class and will make your own signature sweets from start to finish with Annie.
WE CANNOT GUARANTEE THAT ANYTHING IS NUT OR GLUTEN FREE.
If you have any allergies or medical concerns, please inquire prior to signing up.
**There are no refunds at any time.**All tickets are non-transferable.**
By registering for the class, you consent to Annie's Signature Sweets LLC and all affiliated organizations using any photography or videography to be used on their websites, social media platforms, and any other type of printed or promotional campaigns for an indefinite amount of time.
Feel free to contact me directly with any questions.